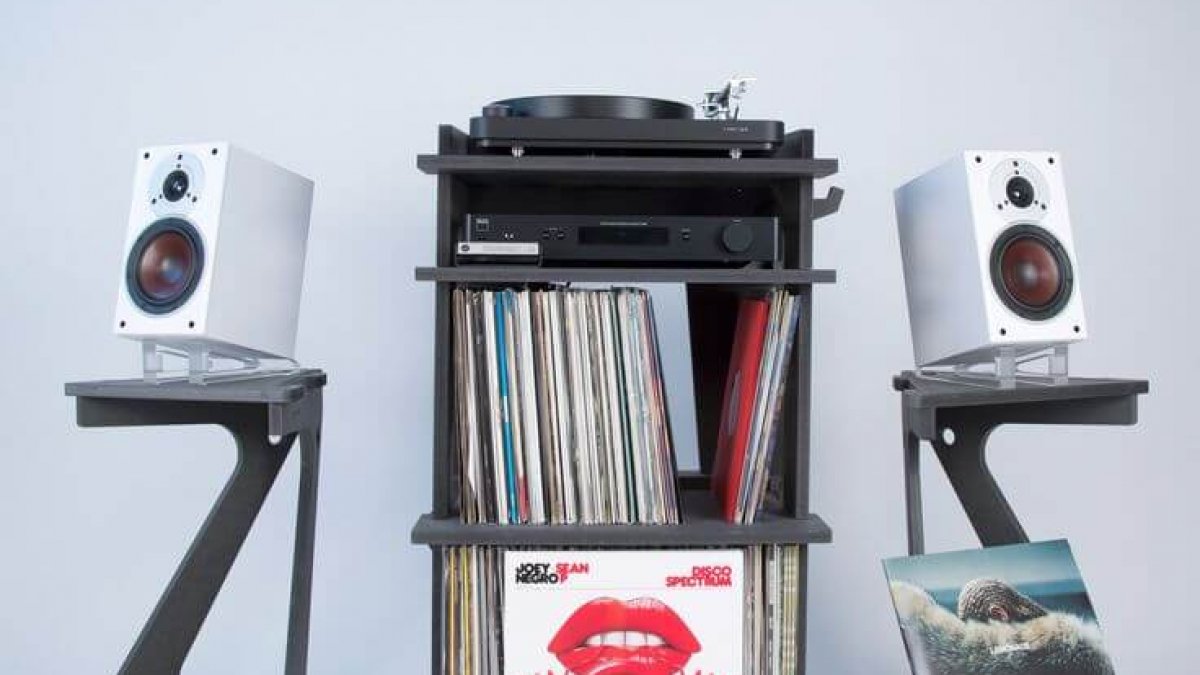 Culture
18 Great Gift Ideas For The Ultimate Vinyl Junkie
Record enthusiasts can be difficult to please. Here are some gift ideas to get their heads spinning. 
For the uninitiated, understanding the discriminating taste of the record obsessive can be a nightmare when it comes to gift-giving time. Sure you can buy them a record, but they probably already have it or won't like what you get them anyway.
So how do you satiate the vinyl junkie's hunger for wax with something that they actually need? The subtleties of record maintenance, storage and playback performance lend themselves to a whole host of great gift ideas—ones that even the most avid collector might not be aware of. For example, you can get your favorite record enthusiast a logo-shaped adapter for all of the dub and soul 45s they've been collecting, or a record cleaner box set and customized slip mats. If you wanted to go all out, you could even buy a Pro-Ject Phono pre-amp or a high-powered vinyl cleaner apparatus.
Vinyl Factory has collected 18 of the most fundamental vinyl-related presents on the market. Ranging from the cheap and cheerful to the serious and sentimental, there's something for everyone on this list. Check it out here. Afterwards, watch EB.tv behind-the-scenes look at the vinyl renaissance below.
Read more: The inside story of the vinyl manufacturing studios that democratized dance music
Published on 14:25 Berlin time