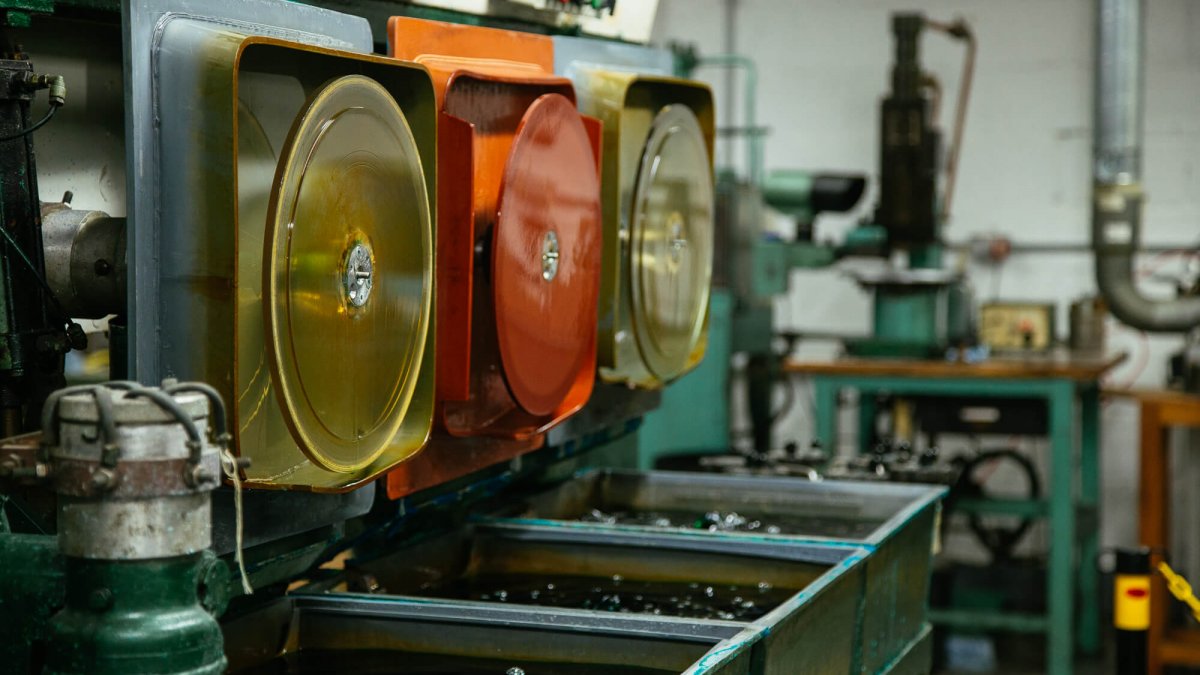 News
A New Pressing Plant And Music Venue Just Opened In Dublin
Dublin Vinyl expects to reach a capacity of 10,000 records per month by February.
It's 2018, and we think it's safe to assume that the steady ascent of vinyl sales will continue throughout this year. One of the obstacles standing in the way of the world's newly rekindled love for records, however, has been the extreme waiting periods and delays associated with overbooked pressing plants. Luckily, 2017 saw the opening of some new and much-needed businesses, like Berlin's Intakt!, which opened its doors this past May.
And now there's a new addition to the vinyl manufacturing network: Dublin Vinyl. The plant is housed in a 9,000-square-foot former steelworks in the Irish capital, and it's expected to reach a capacity of 100,000 units per month by the end of February. It will also be home to a 4,000-person-capacity music venue. "Each member of our team has over 15 years of experience in the music industry in areas including management, production, labels, artist relations, music retail and distribution," their website says. "With long backlogs at many of the world's pressing plants, Dublin Vinyl is ready to provide a much-needed reliable solution to a big problem in today's international music industry!"
Sounds good, right? We think so too. Learn more on their website here and then watch EB.tv's inside look at the Intakt! plant below.
Read more:  The vinyl manufacturing studios that democratized club music
Published on 14:35 Berlin time