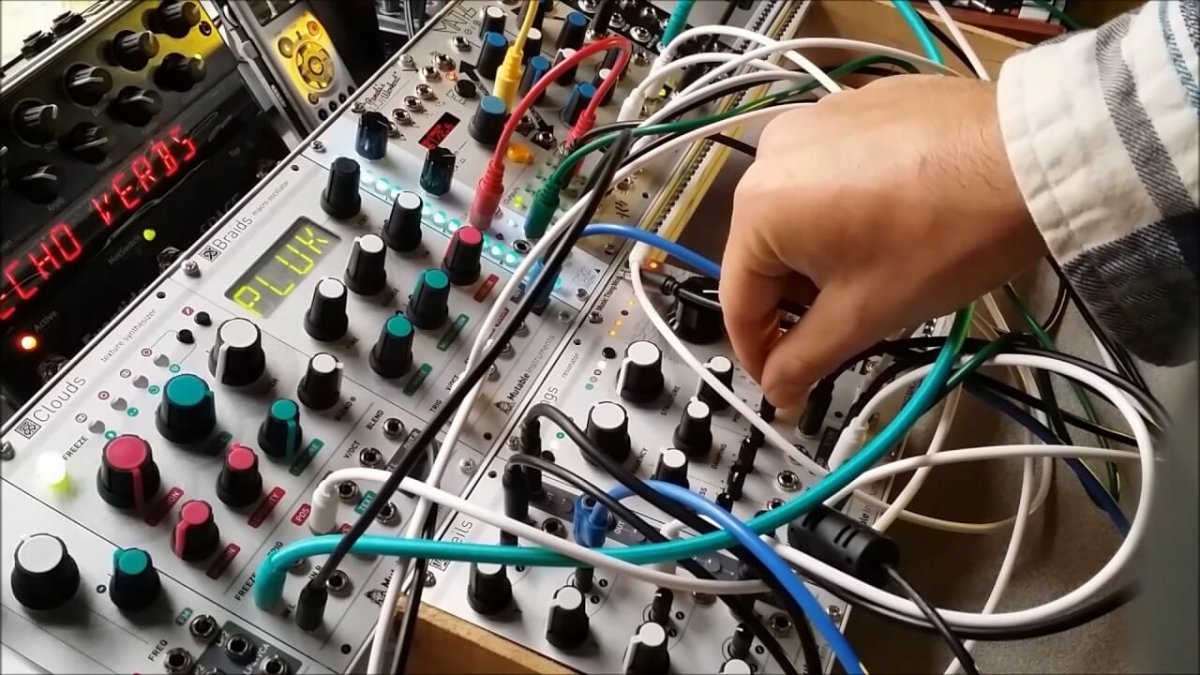 Music
Bliss Out To This Hypnotic Ambient Modular Synth Jam
Comparative Irrelevance uses generative music techniques to make ambient patches that can play forever.
Looking to counter that start-of-the-working-week stress? Or maybe you just need to decompress after a club-heavy weekend? Either way, there's no better way to chill out than by immersing yourself in an ambient sea of gentle melodies and bright, glistening reverb.
Luckily for us, a musician called Comparative Irrelevance has patched up the perfect modular synthesizer piece for your deep-dreaming needs. Described as a "patch for the patient," Pastime  is an ambient composition for modular synthesizer that employs generative music techniques. This means that, in a manner similar to Brian Eno's much-lauded style, the musician doesn't actively perform the piece but instead patches—or controls—the synthesizer to "play itself." Chance and voltage settings allow the synthesizer to slowly morph strumming speed, playable notes and other values. It leads to a wonderfully meditative ambient work that slowly shifts and unfolds over the course of an hour—a short snapshot of its capacity to play to infinity.
As Comparative Irrelevance describes the piece:
I love how the tempo/density of notes is completely self-regulated, and creates variations that are only evident over a longer period of time. This is done by using a slow, random S&H from Noise Tools to regulate Maths' cycle rate and to occasionally let Brain Seed select new notes when the S&H signal passes above the ReSeed threshold. The number of notes in a given phrase depends on how long the ReSeed is "open" and how fast Maths is strumming while it is.

Repeated notes and negative voltages equal silence. In this patch I'm deliberately allowing quite long pauses to arise between phrases in the lower range of intensity, so this one's not for the impatient.
Watch and listen to this beautiful generative work in full below.
Read more: Listen to new ambient music by Brian Eno on Warp Records
Published on 11:49 Berlin time