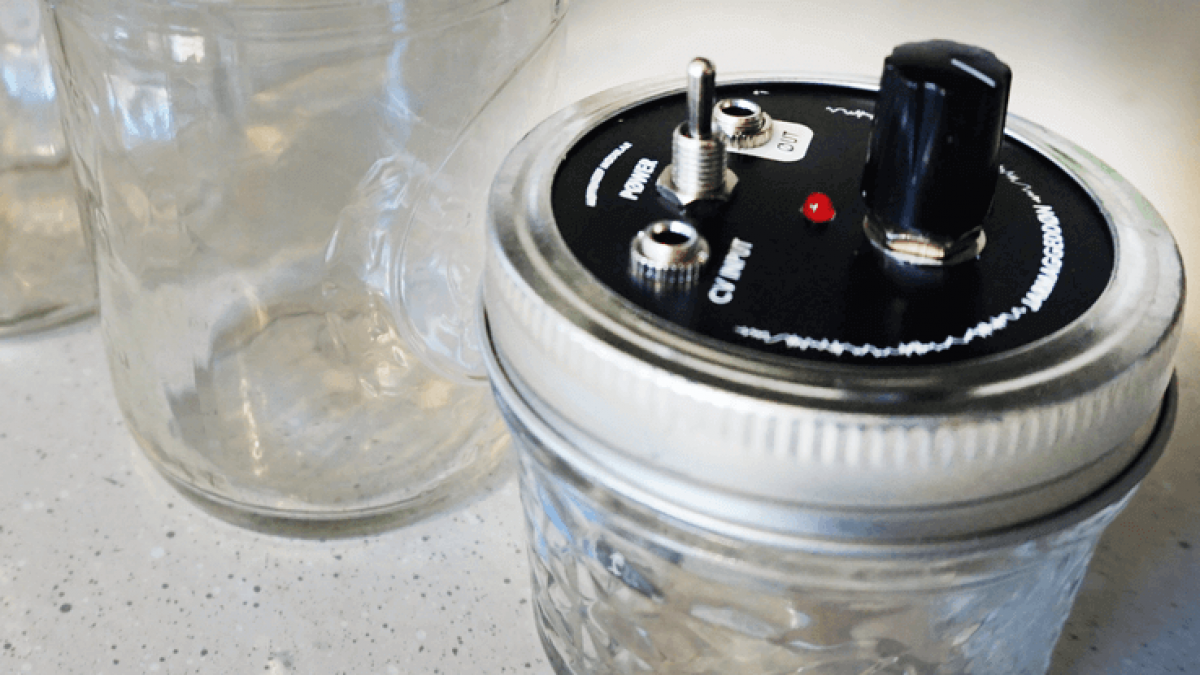 Tech
Build Your Own Modular Synth Using A Battery And A Jar
Fill your jars with a different type of jam.
The world of modular synth weirdness and Dada-ist "found sound" instrument creation have found their perfect meeting point with a new noise toy called Jarmaggeddøn.
Conceived of by independent synth builder Møffenzeef Mødular, the Jarmaggeddøn is, in the words of the producer, "a battery powered synth in a jar with only one parameter: glitch. I'm not really sure how it works. It hosts a lump of code I wrote that purposefully creates unpredictable and disgusting results!"
Now, if there are two adjectives that make us pay attention, they're "unpredictable" and "disgusting." As you can see in the demo video and hear in the audio samples below, the Jarmaggeddøn can really pump out a cloud of crushed glitches and noise that will be sure to add bite to your productions.
You can grab your own Jarmageddon as a DIY kit for $50USD (you will need to find the jar, obviously) or assembled for $80 from the Møffenzeef Mødular website here.
Read more: These crazy new modular synths make you sound like Throbbing Gristle
Published on 12:10 Berlin time