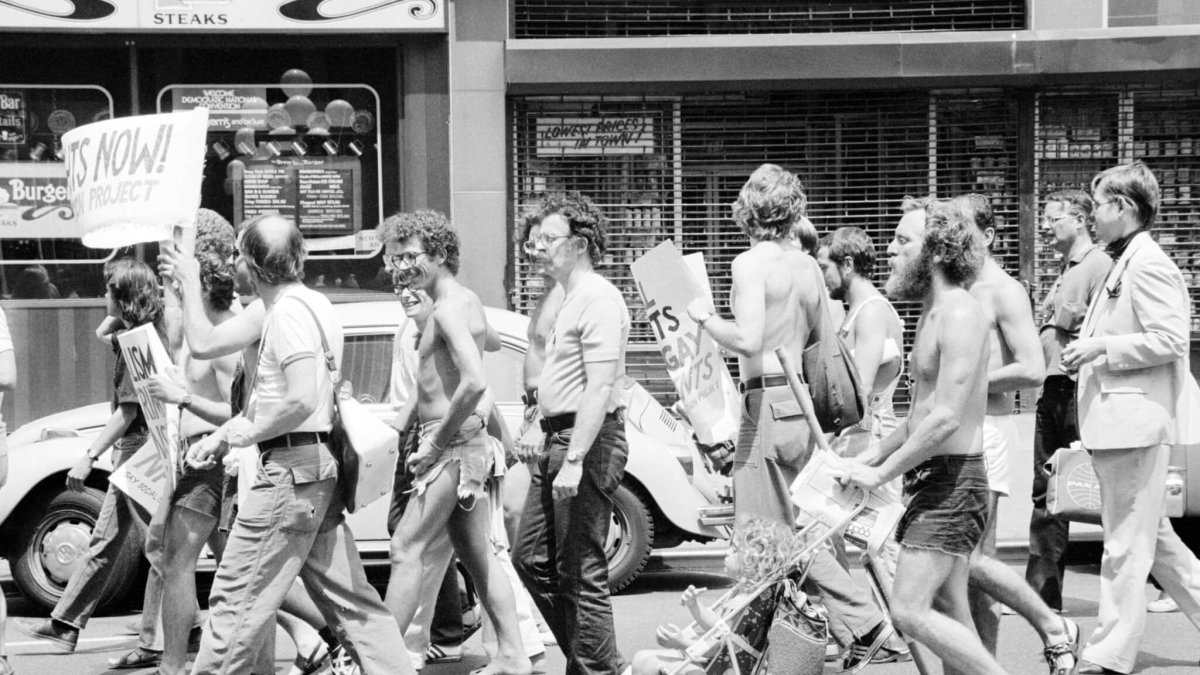 Culture
Get Woke: This Movie Explains 100 Years Of LGBTQ History
Daisy Asquith's Queerama codifies 20th century Britain's LGBT experience.
The film collects fragments of fictional film and rare, real-world documentaries to create a space for gay, lesbian and transgender men and women from the 1920s onwards to tell their stories. It also marks the 50th anniversary of the Sexual Offences Act, which decriminalized homosexuality in the UK in 1967. While the movie is a celebration of the queer community's strength, it's also a call-to-arms to continue to protect LGBTQ rights around the world.
"We decided to have an emotional narrative, rather than a facts-based historical narrative," Asquith said of the film. "People don't care about laws. Instead, this is about the resistance and courage people showed when being gay was illegal. It's about the humor they used, and the love, to get through those tough times."
Queerama is currently being debuted at this year's Sheffield Doc/Fest. To find out more about where to stream it, click here.
Read more: The history of subverting gender in Berlin subculture
Image via Huffington Post
Published on 16:20 Berlin time