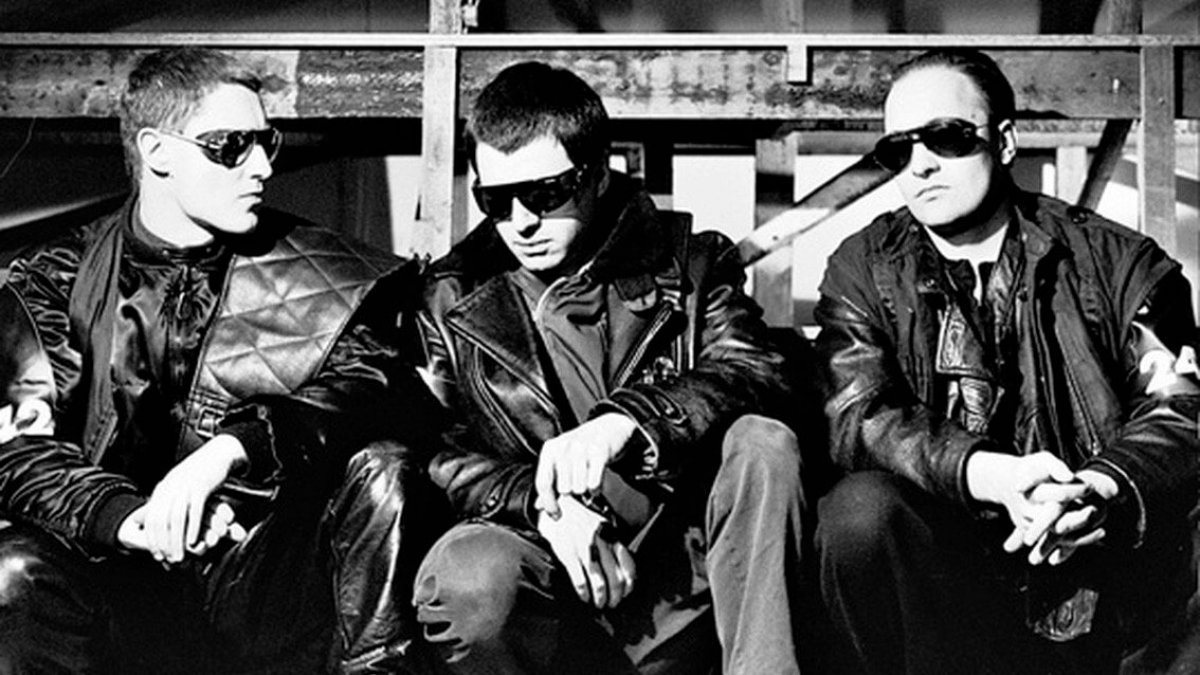 Music
Dive Into The History Of New Beat With This Epic 1-Hour Mix
Abbeloos Olivier mixes 21 tracks that defined the slow-burning '80s style.
New beat is the slow-tempoed, proto-EBM genre that flourished in Western Europe throughout the '80s and came to define the era of new wave, industrial and avant-garde music that proceeded it. And while some of the style's better-known artists—like Front 242 (pictured above), A Split Second and Neon Judgement—have come to the fore of the underground electronic music canon, there are many more artists who helped to lay the foundations of the genre but have remained in relative obscurity.
Abbeloos Olivier has crafted five mixes that feature new beat's best and most integral artists, like Logic System, The Normal and Ei Mori, all of whom cull from early tribal, ambient and wave-indebted sounds. Take a listen to the fifth installment of the mix series below and scroll further to check out the entire tracklist. Click here to listen to all of the mixes in Olivier's series.
Tracklist:
Fadela – N'sel Fik (1987)
The Caravan – Somewhere In Arabia (1987)
Zazou Bikaye – Dju Ya Feza (Simon Boswell Remix) (1984)
Explorers Of The Nile – We Are All Egyptians (1988)
Chairmen Of The Board – Life & Death (1974)
T.O.D. – Badabou (1987)
Ei Mori – Vetettem Violat (Razormaid Mix) (1988)
Chayell – Beach (1987)
Logic System – Unit (1981)
Neon Judgement – Please, Release Me, Let Me Go-Go (1985)
Takenoko – Trans Amor Express (Dub Mix) (1988)
Will Powers – Adventures In Success (Dub Mix) (1983)
Chris & Cosey – He's An Arabian (1985)
Brian Eno & David Byrne – Regiment (1981)
Shriekback – Into Method (Planet Mix) (1983)
KMFDM – Zip (1986)
Simple Minds – This Fear of Gods (1980)
The Smiths – How Soon Is Now (1985)
The Normal – Warm Leatherette (1978)
Liaisons Dangereuses – Etre Assis Ou Danser (1981)
Saga – Take A Chance (Dub Mix) (1985)
Read more: Tanith's guide to Belgian rave and new beat
Published on 12:42 Berlin time