Feed/Music
Drift Away With This Relaxing 1-Hour Mix Of Underwater Field Recordings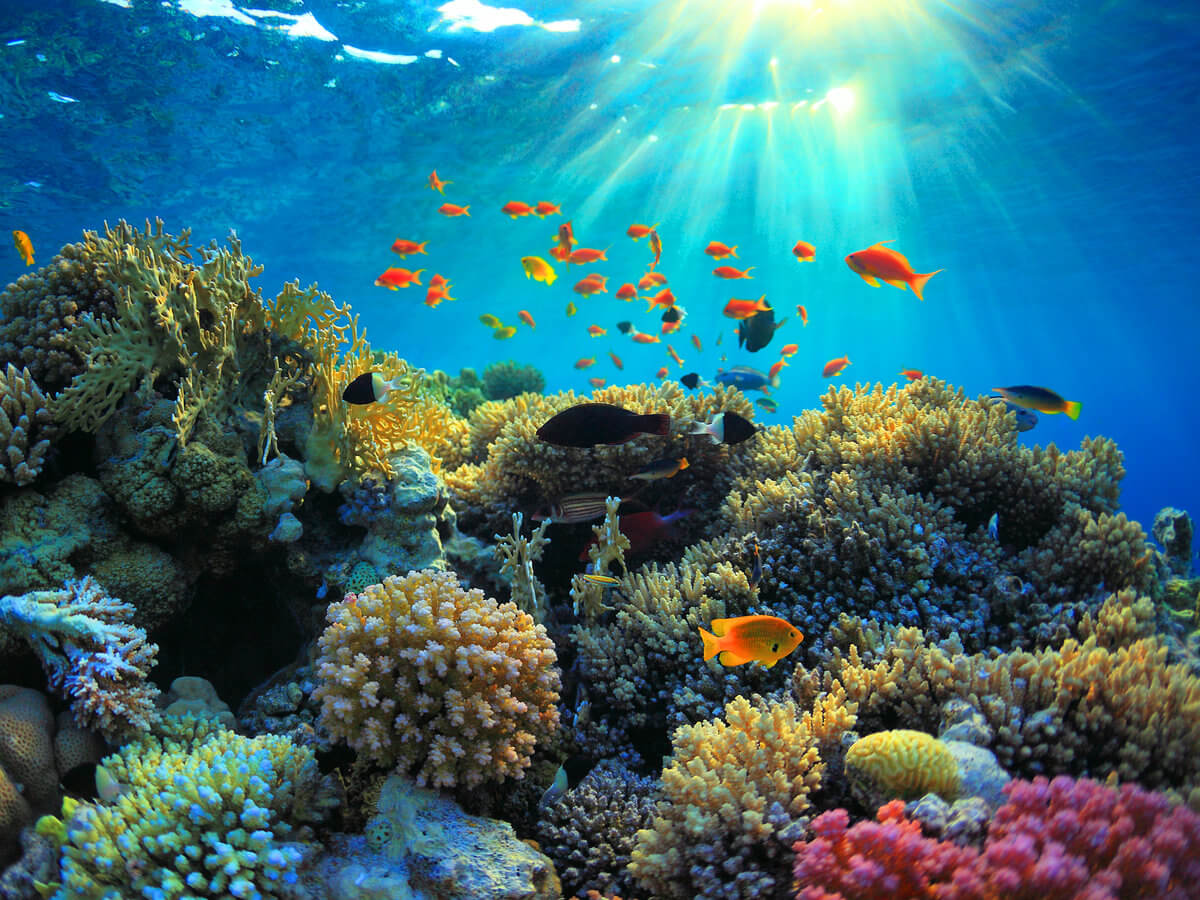 Listen to beautiful and ethereal sounds from below.
The mysterious sonar melodies of whales, the quirky squeaks of fish choirs and the abstract pops and clicks of dolphins: these are just some of the sounds that make up a whole environment of strange noises that exist beneath the water's surface. Listening to them is a worthwhile reminder that nature can conjure up a symphony of otherworldly and soothing noise that rivals any ambient or experimental record made by us mere humans. In fact, some of the weirdest deep listening trips come courtesy of the hidden art of the field recording album.
The NTS Radio mix below is no different. Bringing together 13 different field recordings from the British Library Sound archive, Cheryl Tipp traverses the world's aqueous environs for one seriously deep aural experience. Harp seals from Canada, crustaceans from Tasmania and humpback whales from the Caribbean collide for a medley of nautical sounds that are as fascinating as they are relaxing.
Get a detailed breakdown of the sound sources for all the recordings here and scroll down further for a shortened recording list.
Tracklist

:
Cromer Pier underwater, recorded by Peter Toll in Norfolk, England on 13 March 2012
Bottlenose Dolphin (Tursiops truncates)
 echolocation & various call types, recorded by Oliver Boisseau in Milford Sound, New Zealand on 15 August 2001
Harp Seals (Phoca groenlandicus
) vocalising under the ice, recorded by the International Fund for Animal Welfare in the Gulf of St Lawrence, Canada during April 1997.
Excerpt from Touch Radio
 53: The Lough's Breath, recorded and produced by Tom Lawrence
Pond life, recorded by Peter Toll in Llandrindod Wells, Wales on 30 September 2011
Gentle waves from underwater recorded by Richard Beard on the Isle of Wight, England on 29 August 2013
Sperm Whale (Physeter macrocephalus
) clicks and codas, recorded by John B. Cunningham in the North Atlantic Ocean
Common Frog (Rana temporaria
) tadpoles feeding, recorded by Simon Elliott in Tyne and Wear, England on 9 June 2013
Haddock (Melanogrammus aeglefinus
) spawning sounds, recorded by Anthony D. Hawkins at the Marine Laboratory Aberdeen, Scotland during April 1967
Pilot Whale (Globicephala sp.)
 clicks and calls, recorded by the International Fund for Animal Welfare in the North Atlantic Ocean on 7 September 1990
Exmouth Marina underwater, recorded by Peter Toll in Devon, England on 25th May 2011
Male Humpback Whale (Megaptera novaeangliae
) singing in the Caribbean Sea, recorded by the International Fund for Animal Welfare on 25 March 2000
Nocturnal crustaceans recorded by Slavek Kwi in Tasmania, Australia on 8 March 2011
Read more: Listen to the strangely soothing sounds of underwater volcanos
(Image courtesy of Marine Conservation Research International).