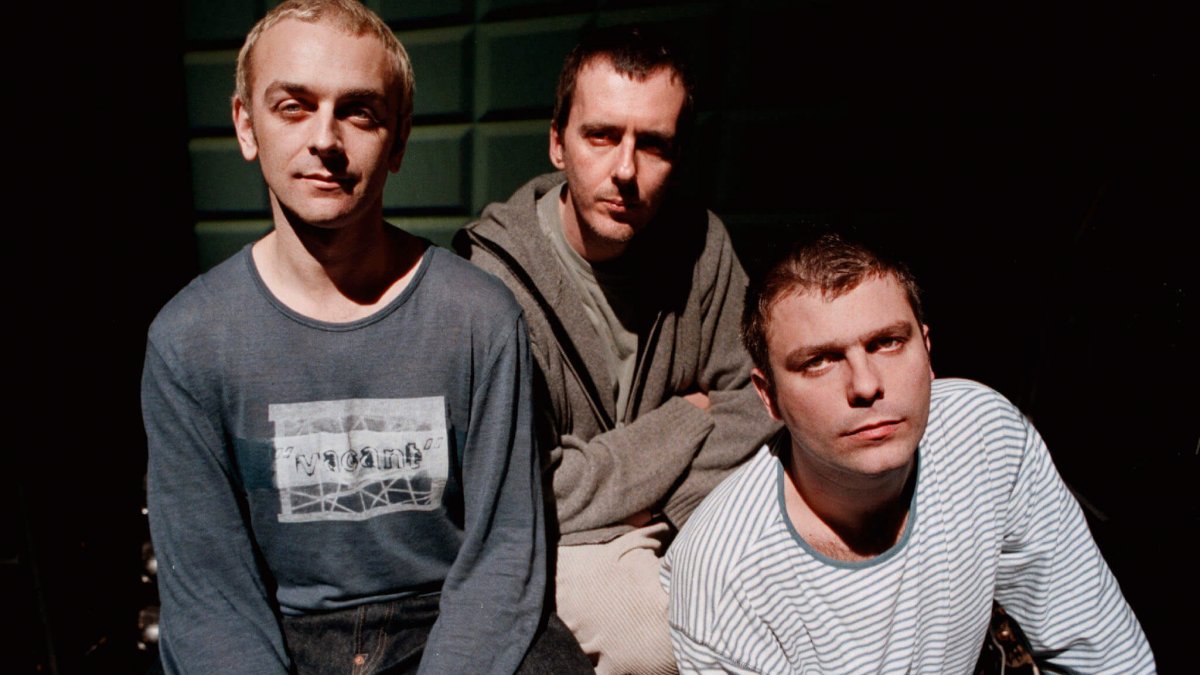 Music
Get Ready For Underworld's 'Beaucoup Fish' Reissue With This Mix
The classic 1999 record from the UK band will be released on vinyl and as a deluxe four-CD box set.
One of the touchstone albums of '90s dance music, Underworld's Beaucoup Fish is receiving a deluxe four-CD reissue in late-August.
Newly remastered, the box set will bring together the original album, a CD of unreleased outtakes, plus remixes of tracks off the record from the likes of Dave Clarke, Adam Beyer and Fatboy Slim. It also features a 60-page book with a new essay on the album created by design collective and long-time Underworld collaborators, tomato.
The 1999 album was Underworld's fifth full-length and final LP as a trio, with Darren Emerson leaving the band the following year. Beaucoup Fish is the the third record in the trilogy of Underworld's landmark '90s records, following 1993's Dubnobasswithmyheadman and 1996's The Infants. Featuring singles like "Moaner", "Push Upstairs", "Jumbo" and "Bruce Lee", it's a sterling representation of Underworld's knack for creating cathartic, vocally driven house and techno anthems.
And if the news of the impending boxset release doesn't excite you enough, then this definitely will: earlier this year, Underworld member and vocalist Karl Hyde caught up with Electronic Beats to record a fascinating one-hour podcast with us. Featuring an in-depth interview with the electronic music veteran, plus a series of banging cuts selected by Hyde, it's the perfect way to ring in a return to the landmark record.
You can listen to the podcast here. Listen to classic cuts "Shudder" and "King of Snake" from the album below. Scroll further to watch a clip of the band performing their anthemic cut, "Born Slippy" live in Berlin on EB.tv.
Read more: Listen to Underworld's first new track in six years
Published on 11:24 Berlin time