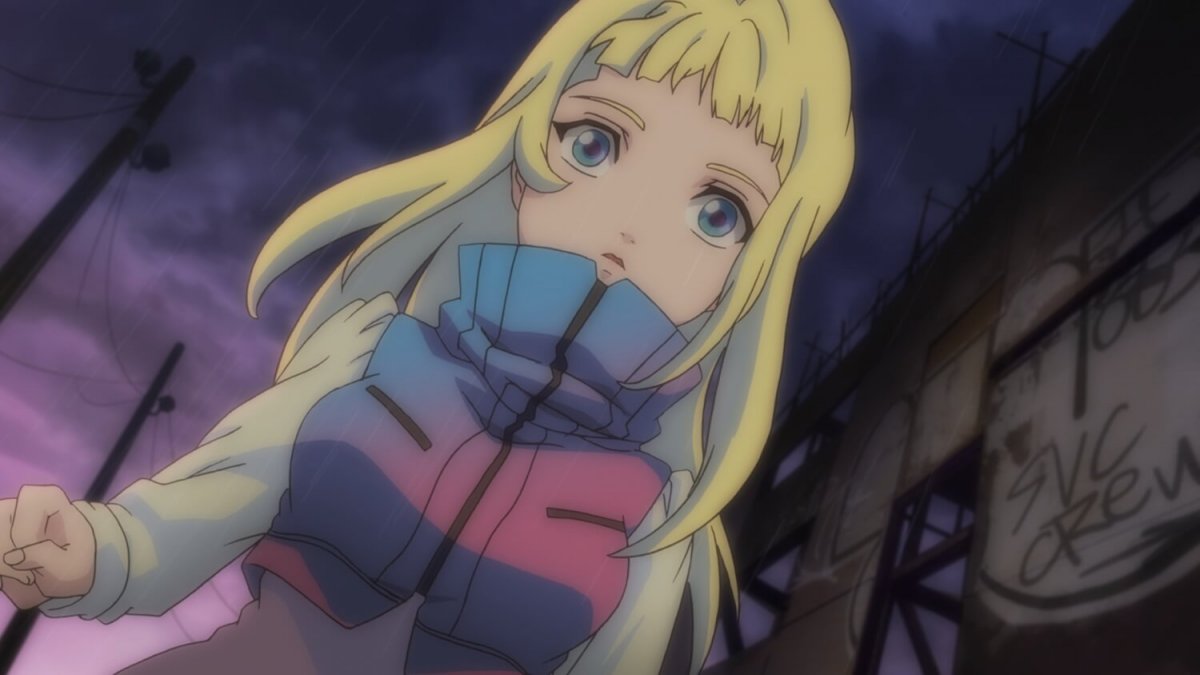 Music
Hear A New Score For An Anime Short By Micachu's Mica Levi
Her soundtrack for 2016's Delete Beach will come out on Demdike Stare's DDS label tomorrow.
Demdike Stare continues to show off their unrivaled skill in digging up incredible sounds from obscure sources with the release of a recent anime short film soundtrack. Delete Beach was directed by Turner Prize nominee Phil Collins with Marisuke Eguchi on animation duties, and Mica Levi—better known for her work as Micachu—was responsible for the soundtrack. It's the first anime soundtrack she has composed, having previously produced acclaimed pieces for the films Under The Skin and Jackie. The latter even earned her a nomination for an Academy Award.
The press notes to the Delete Beach release describe Levi's work as "impendingly tense [and] viscerally affective," perfectly matching the anime's futuristic and politically charged narrative of a schoolgirl who joins an anti-capitalist resistance group.
Delete Beach will come as a limited edition gatefold double 10-inch vinyl and feature a 12-page booklet of cells from the film, but it will also be available in digital formats. You can listen to an interlude from the soundtrack in the clip below. Then, dive deeper into the world of anime and read our feature on Japanese composer Joe Hisaishi's best ever film scores.
Read more: Beyond Akira: Bwana's guide to the best anime soundtracks
Published on 16:40 Berlin time