Feed/Music
See How Italo Brutalo Turns His Mackie Studio Mixer Into A Powerful Synth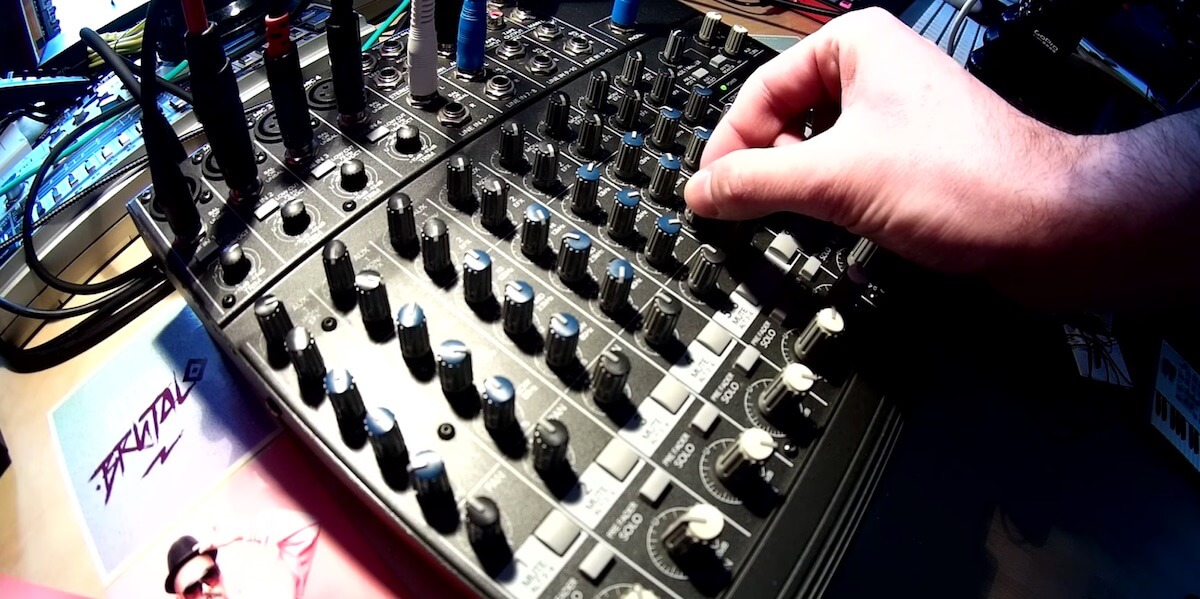 Why use a synth when you can use a mixer?
Last week, we took you inside Italo Brutalo's incredible production studio. The German producer shared some of the tips, tricks and gear he uses to craft his iconic old-school sound.
Though we were impressed by his Jupiter 8 and arsenal of compressors and FX units, what really took us by surprise was the way he managed to use a Mackie mixer to make synth-style sounds. The technique is commonly referred to as "no-input mixing". By rerouting the input and output pots of a standard live mixer—so that they feedback—you can craft rich and powerful sounds that rival purpose-built synthesizers. It was a popular segment—so popular, in fact, that many of you wanted to know more. Never ones to leave you hanging, we went back into his studio so that he could tell you more about it.
Can you recognize the sounds from his productions? When you're done taking notes, go back and brush up on the original tech talk with Italo Brutalo below. For more great content like this, be sure to check our YouTube channel. We post new videos every Tuesday!
Read more: Helena Hauff reveals her best techno and electro deep cuts on EB.tv's "B-Sides"