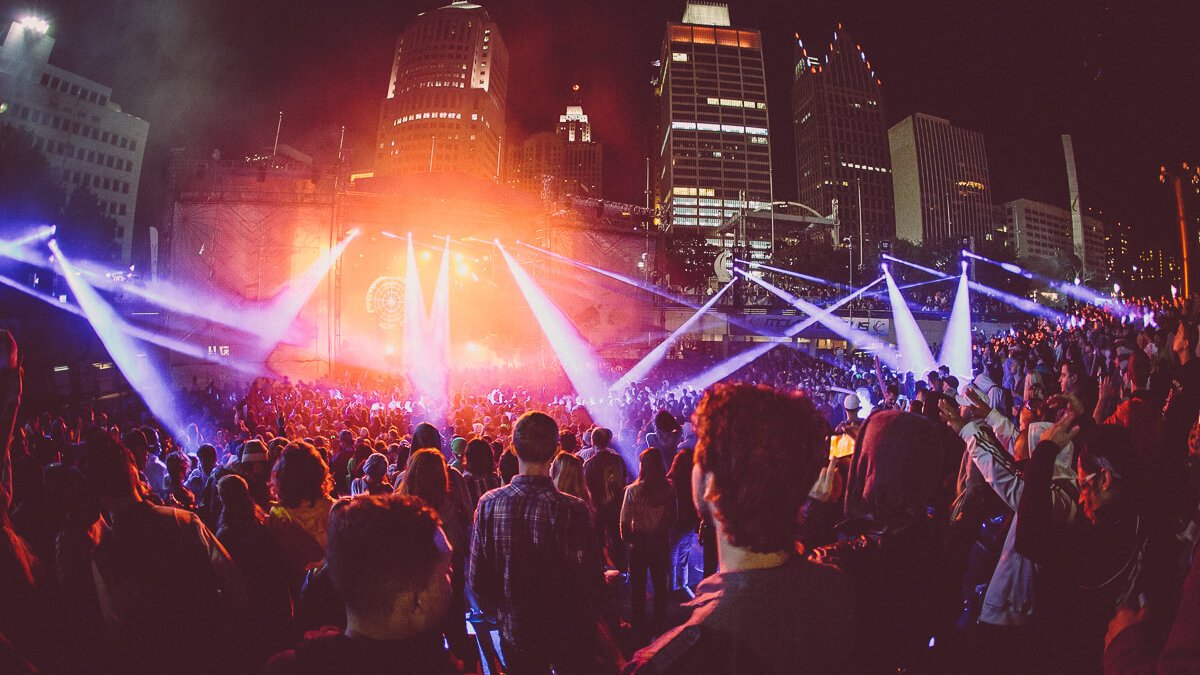 Culture
Learn The History Of Detroit's Most Iconic Techno Festival
Movement has been showcasing exciting electronic music for nearly 20 years.
Detroit is known for being the birthplace of techno. Innovators like Kevin Saunderson, Carl Craig, Derrick May and Jeff Mills all hail from the Midwestern city, as does the festival Movement, one of the first electronic music festivals to take root in the United States.
The festival started in 2000 under the name DEMF, or Detroit Electronic Music Festival, and had one million attendees at its first edition. Following the fest's success, city officials and local companies like Ford Motors began to funnel more money into its production with the hope that it would help revitalize the city's post-industrial economy. May and Saunderson were eventually placed at the helm of the event's organization, which further heightened the festival's popularity.
In the last 17 years, the cult festival has undergone many seismic changes that, in many ways, have helped to create a paradigm shift in techno worldwide. It's also accrued an impressive following from heads that consider it an unmissable pilgrimage for three days a year. To read more about its fascinating history, click here. We also recommend that you pick up a copy of Techno Rebels: The Renegades of Electronic Funk by Dan Sicko, which provides an insightful and detailed overview of Detroit's local scene and the birth of one of the most important events in electronic music today.
Meanwhile, watch two Detroit legends in conversation on EB.tv below.
Read more: How one photographer captured Detroit techno
Published on 11:32 Berlin time