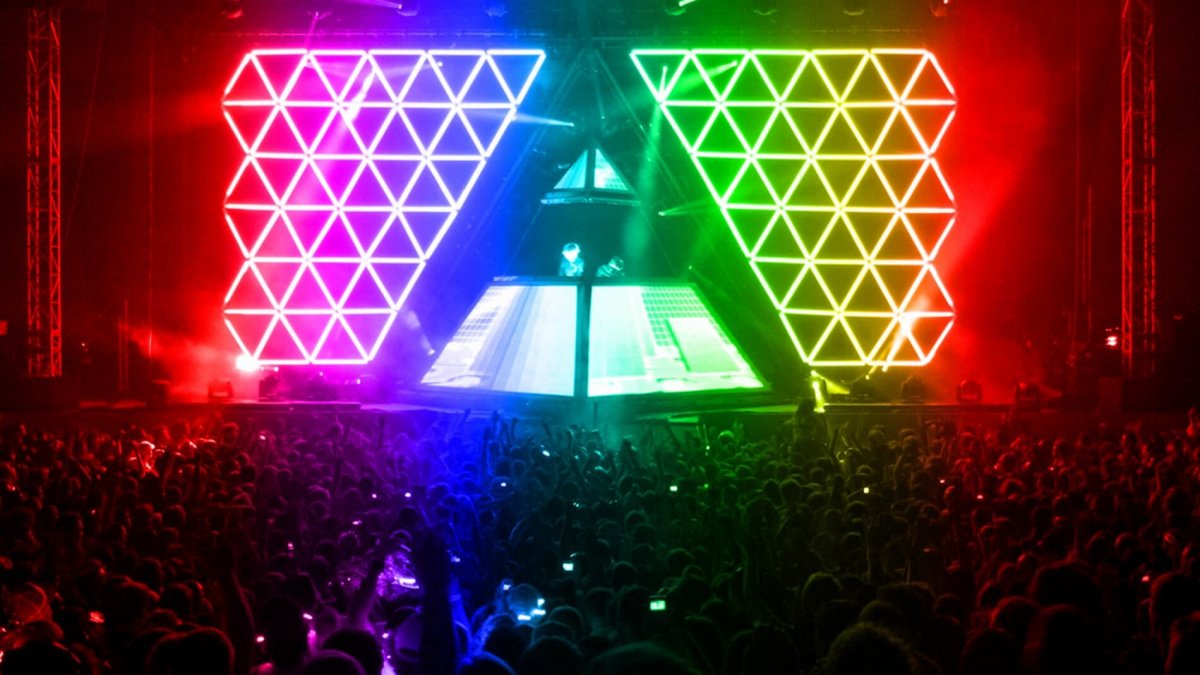 Music
Relive 2007 With This Full HD Video Of Daft Punk's 'Alive' Tour
Almost as good as being there.
Look, we might have to face the hard, cold reality that—despite the rumors—we are no closer to a new Daft Punk tour than we were the last time everyone was driven into frenzied speculation. And while cameos of the French duo looking suave at the Grammy Awards may have their temporary satisfactions, nothing beats the full experience of seeing the robots at work in their natural pyramid habitat.
Luckily, you can now fight off your cravings for the live experience with a complete 90-minute HD recording of Daft Punk's performance in Paris from their celebrated 2007 'Alive' tour. Although it was filmed with a handheld camera, the viewer's position is perfect for viewing the iridescent spectacle of the duo's famed lighting rig. Even better, the audio from the show is rendered in excellent HD quality. So until the big announcement comes, this video might be the next best thing to being there. Check it out below.
Read more: Listen to 1000 tracks that inspired Daft Punk's own music
Published on 12:42 Berlin time