Feed/Tech
This Ridiculous Roland Boombox Lets You Play Floppy Disks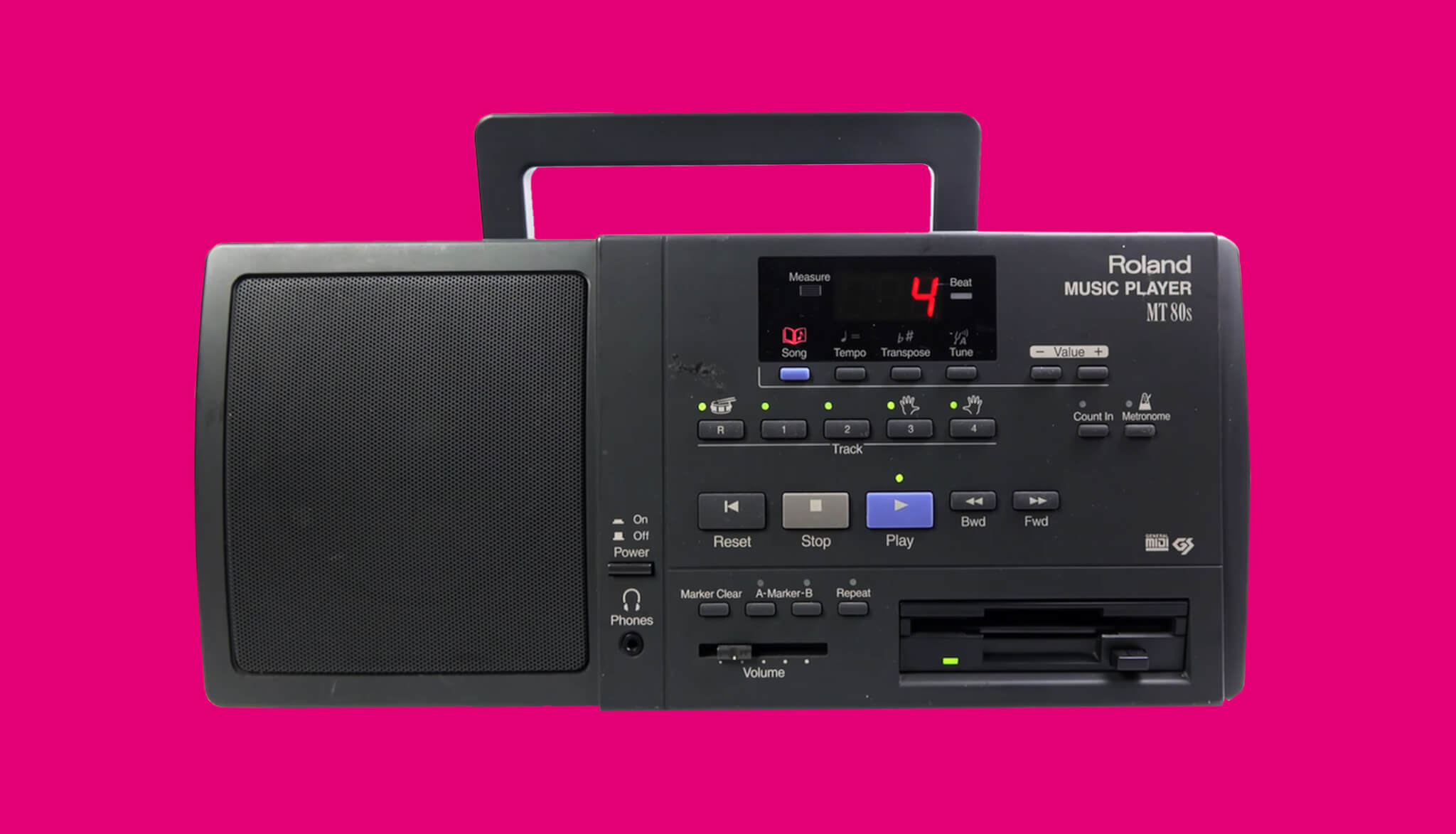 Go beyond cassettes.
You would be forgiven for thinking that Roland's "Music-Tutor 80S" is an ordinary boombox, but it's not. This weirdly useful piece of technology is exclusively for playing data off of floppy disks.
In the event that you have some old—or new—MIDI files in that pile of floppies on your desk, you can finally hear them while on the go. But that's not the only tool in the Roland MT-80S' arsenal; you can also count the BPM of your favorite tracks with its handy metronome.
Although it's particularly helpful for practicing musicians, especially those working with older analog equipment—like Italo Brutalo—its ability to deconstruct tracks into musical channels can be fun for everyone.
Check out more details in the video below.
This Roland Music Player also has a microphone input, in case you feel the need to indulge in spontaneous karaoke, or be the new lead vocalist on your latest 12-inch.
The Roland MT-80S was released 21 years ago, but just like the files it plays, it's gotten better with age.
Read more: This Roland plugin will make your computer boom like a TR-808