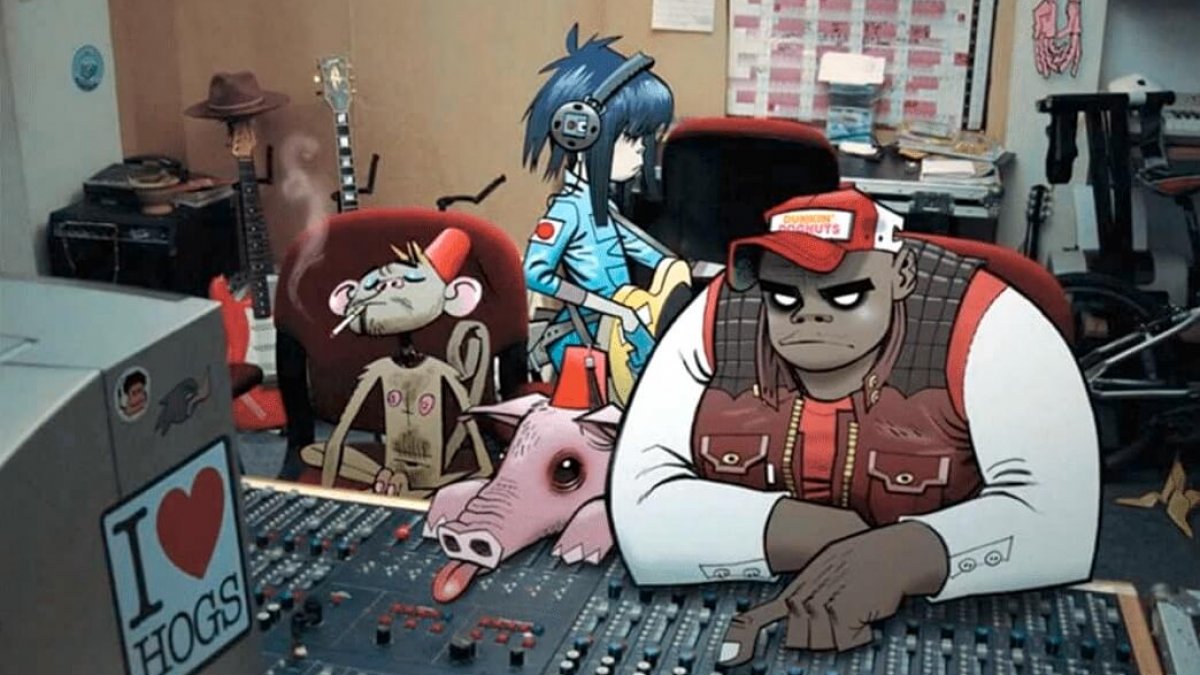 News
See Two New Live Videos From Gorillaz
Watch fresh footage of Gorillaz performing "Strobelite" and "Sex Murder Party".
We've updated the EB.tv YouTube playlist with two new live videos for those of you who couldn't make it to the recent Gorillaz concert we presented at Printworks in London. We previously revealed "Let Me Out", "Ascension" and  the smash-hit "Saturnz Barz", all of which appeared on the animated band's new album Humanz. And now we're making your Friday just that much better with footage of two more songs from that very special night, which you can see below.
The clips will hype you up to see Gorillaz live for yourself at one of the Telekom Electronic Beats-presented album showcase performances in Germany, Poland and Hungary—find more information about that here. Oh, and did we mention you can win free tickets to their June 20 date in Cologne, when Gorillaz will debut an immersive 360-degree video experience? Tickets for this stop will be raffled off exclusively on our website. The first available time to register for a spot will be on Monday, May 15 at 6 PM CEST.
All of this, of course, is a part of our ongoing partnership with the supergroup, which has also brought you the first-ever live interview with Murdoc and 2D as well as an exclusive Gorillaz app called The Lenz.
Check out the new live videos below.
Read more: Watch Gorillaz perform a new song at their launch party in London
Published on 16:11 Berlin time