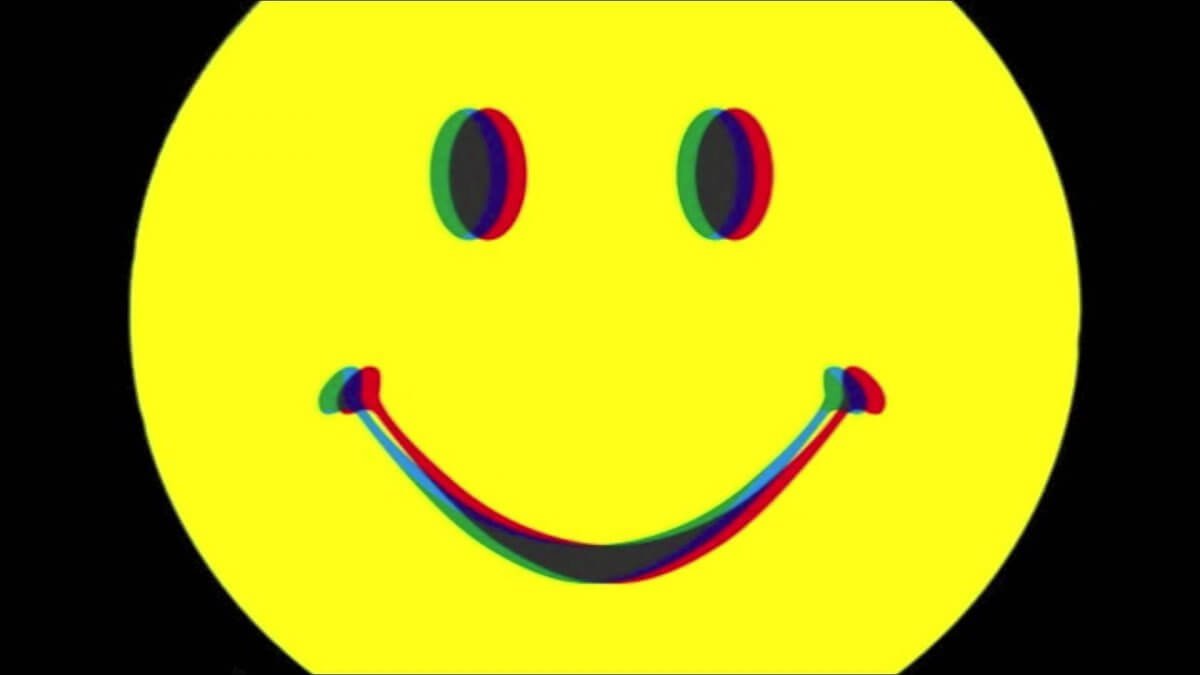 Music
Take A Trip To 1988 With This Cult Acid House Video Mix
Nothing rivals The Evil Acid Baron Show for true vintage acid madness.
It's hard to believe that acid house has been tearing dance floors apart for nearly thirty years without having lost any of its original mind-melting power. When it first appeared on the scene, acid's raw minimalism and spiraling 303 basslines had transported a whole generation of dancers to the new psychic fringes of the electronic music experience.
Many artefacts today honor acid's trippy legacy, but perhaps none more so than The Evil Acid Baron Show VHS from 1988. One of those strange cultural products that would have only made sense in the late '80s or early '90s, The Evil Acid Baron Show  was a 45-minute mixtape from Jagz Kooner and Glen Gunner that featured a host of acid house greats like Marshall Jefferson, Baby Ford, Pierre's Phantasy Club and even Hierogylphic Being's mentor, Adonis. The video artist Stakker was in charge of providing the brain-bending technicolor graphics that accompanied the mix as a VHS. They used a Fairlight CVI graphics machine to split and stitch a dazzling array of strange patterns, images and shapes into a non-stop sequence of color that perfectly accompanies the trippy sonics of the mix.
A copy of the original VHS is hard to come by these days, but luckily some acid archivists have done the good service of uploading it to YouTube. We can still have the pleasure of taking a decidedly psychedelic trip back to the '80s to feed on the twisted interplay of 303s and technicolor. Watch it in its entirety below.
Read more: Feel the 303 with this epic early '90s acid techno primer
Published on 12:33 Berlin time