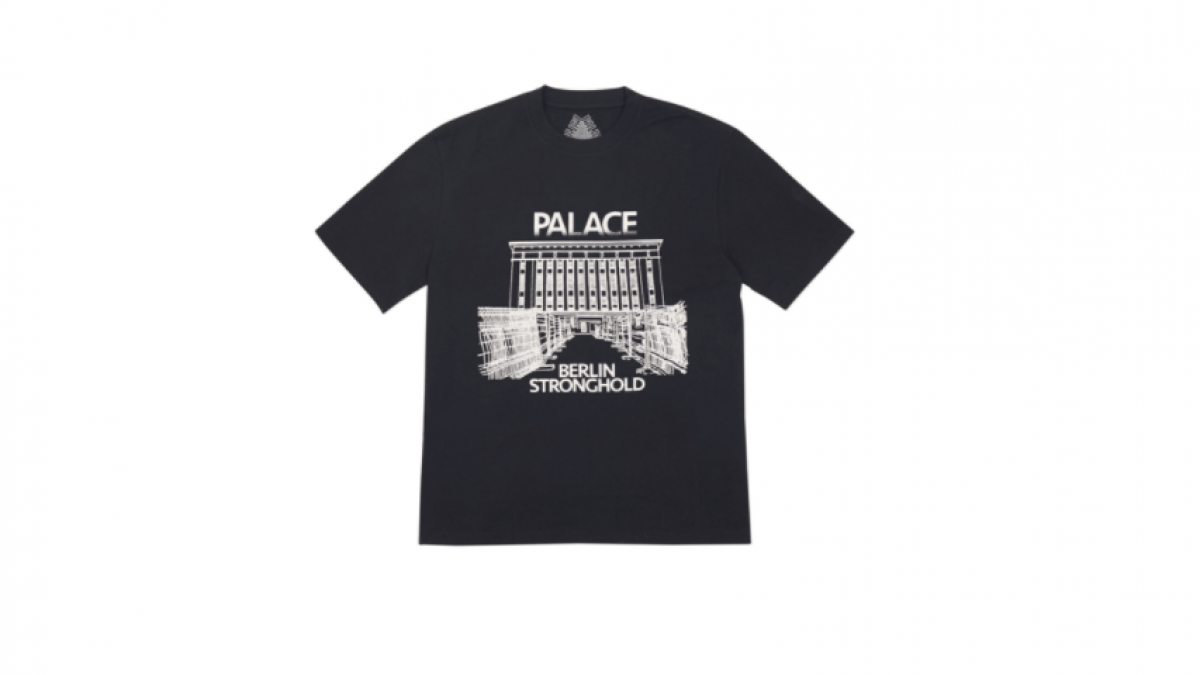 Culture
There's A Berghain Shirt In Palace's F/W 2017 Streetwear Collection
Even skaters are looking to cash in on the Berghain phenomenon. 
First there was the online VR site, then there was the card game 'Bergnein', but now, being rejected from Berghain has even become a fashion item. The London skate brand Palace has designed a "Denied Entry" t-shirt as part of its new fall/winter collection. Baring the club's iconic factory building alongside the words "Berlin Stronghold", the t-shirt portrays Berghain as a fortress to the uninitiated, although it's not entirely clear whether the skater wearing the t-shirt should be proud of being rejected or let in.
The item is just one of a new line of aesthetic "essentials" riffing off of Berghain's place of pride among clubbing royalty. The Berlin-based beauty salon Wheadon is offering the "Berghain facial", a Jet-O2 peeling treatment for those who have clocked some serious weekend hours in the club's sweaty interiors. They've even gone so far as to offer their services out of Hotel Zoo on Mondays for the techno tourists. To book your own session, visit the salon's website here. Meanwhile, Palace's 2017 Autumn collection will be available online from August 18.
Read more: All-black all-done? This rave-inspired streetwear is neon yellow
Published on 13:33 Berlin time