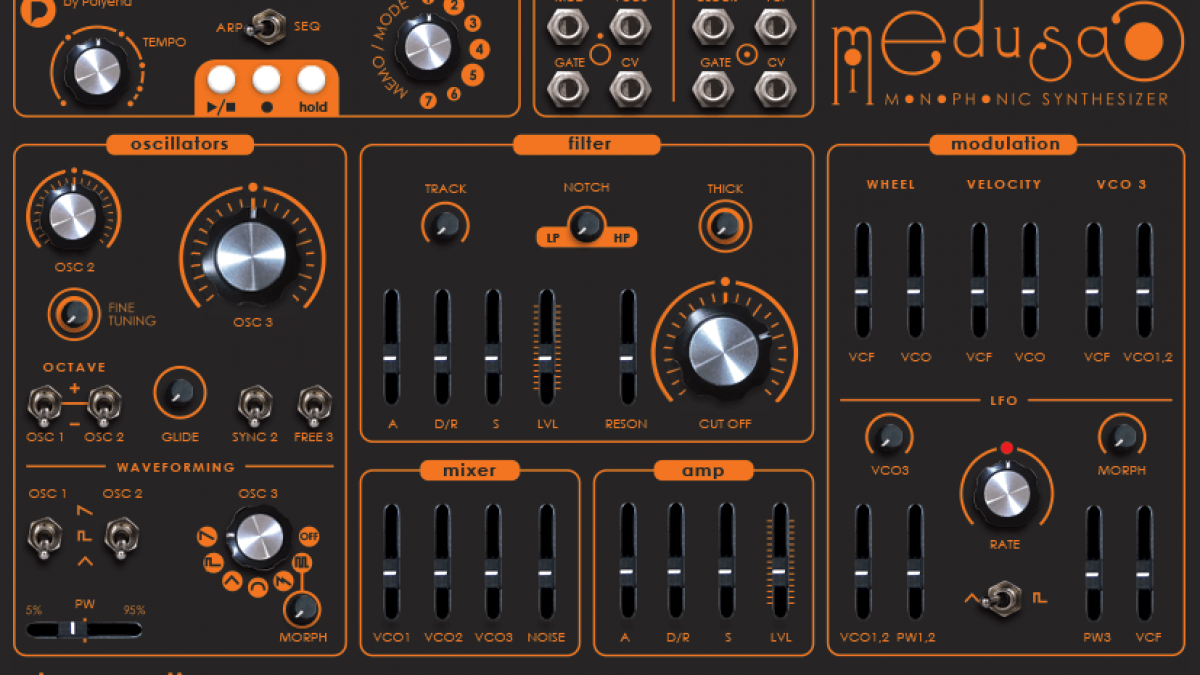 Tech
This 3-Oscillator Analog Synth Is So Deadly It's Called "Medusa"
Dreadbox's Medusa features three of the boutique synth company's famous oscillators.
Greek synthesizer manufacturer Dreadbox is back with a powerful new analog monosynth. The Medusa follows on from the company's highly celebrated Erebus synth and modular system which was released two years ago. Medusa boasts three of Dreadbox's renowned lush-sounding oscillators, with the third oscillator also acting as a modulator that's able to glide between seven different wave shapes. Also new is a 12db per octave filter, plus all the necessary patch points required for modular connectivity. The Medusa also boasts a 64-step sequencer which can be patched to filter and velocity, giving you extra dynamics when playing.
Priced at only €429, the synth will be an obvious choice if you're looking for wonderful sounding analog gear that won't break the budget. It is set for release this December, just in time to start drafting that Christmas wish list. Read all the specs for the synth at the Dreadbox website here.
Read more: Elektron unveils updated Analog Four and Analog RYTM machines
Published on 13:57 Berlin time