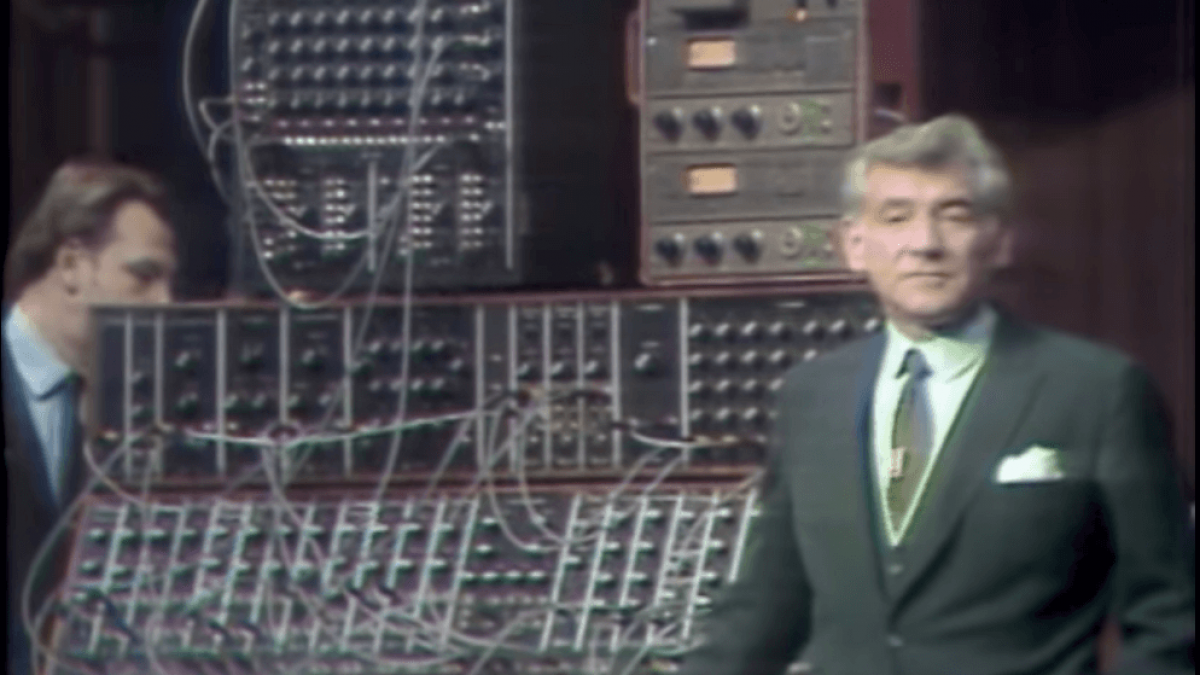 Culture
This Video From The '60s Introduced The World To Moog
"It can produce almost any kind of variation on pure sound, including some sounds that have never been heard before on this earth."
Back in the '60s, the revolutionary inventions of the Moog and Buchla synthesizers on both coasts of the United States ushered in a new movement in avant-garde music. Music could now detach itself from the acoustic and organic realms by using strange new techniques of electronic expression and sound generation.
Given the synth's dramatic departure from traditional Western instruments, one of the last people you would have expected to praise these new synthesizers would be Leonard Bernstein. The world-renowned pianist and composer of musicals like West Side Story would seem to be too couched in the old school to appreciate what kind of futures the synth was opening up for musicians, but then again, true musicians can always appreciate creative possibility when they hear it. Bernstein was no different. In 1969, as he was broadcasting his "Young People's Concerts" on TV with a special on several of Bach's Fugues, Bernstein—to the gasps and "wows" of his audience—wheeled out the legendary Moog modular system famous for being played on Wendy Carlos' Switched-On Bach.
Few—if any—in the audience would have had the opportunity to see a synthesizer in person in 1969, let alone in such a prestigious setting. And as the synth plays through a Walter Sear rendition of "Little Fugue in G", it's amazing to see it slowly dawn on the crowd what exactly what they were witnessing.
You can check out Bernstein's introduction for the Moog in the video below starting at the 15 minute mark.
Read more: This documentary explains how the Moog modular changed music forever
Published on 14:04 Berlin time