Feed/Culture
This Video Takes You Inside Georgia's Experimental Electronic Underground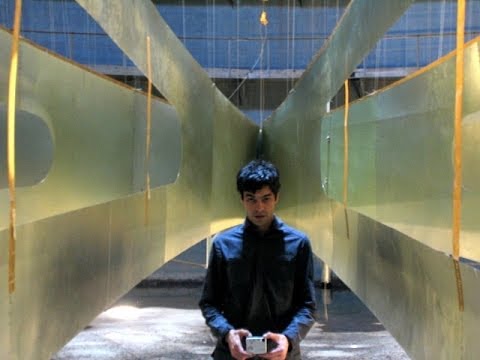 Electronauts traces the growth of Georgia's remarkable electronic scene from its roots in the '90s.
With the Bassiani crew making Tbilisi a modern rave Mecca, the Intergalactic Research Institute For Sound label becoming a home for the best young Georgian talent and DJ and producer Irakli Kiziria's STAUB parties lighting up Berlin, you wouldn't be blamed for thinking Georgian electronic music was only a recent phenomenon.
But what looks like some kind of spontaneous generation can in fact be traced to a long and proud lineage of pioneering electronic music from Georgia. Since the '90s, artists like Nika Machaidze, Gogi Dzodzuashvili and Tusja Beridze have been releasing on acclaimed labels like Max Ernst, and in the case of Machaidze, even winning the esteemed Grand-Prix at the Paris Electronic Music Festival.
Electronauts is a 52-minute documentary produced by Georgian Public Broadcasting celebrating the rich history of electronic music production to emanate from the country. Featuring extensive interviews and privileged access into six musicians' production processes, it's essential watching to complete the broader picture of path-beating sounds emanating from Europe's east. Watch it in full above.
Read more: Listen to a mix of brutal techno of Berlin techno from Herrensauna's CEM for Bassiani