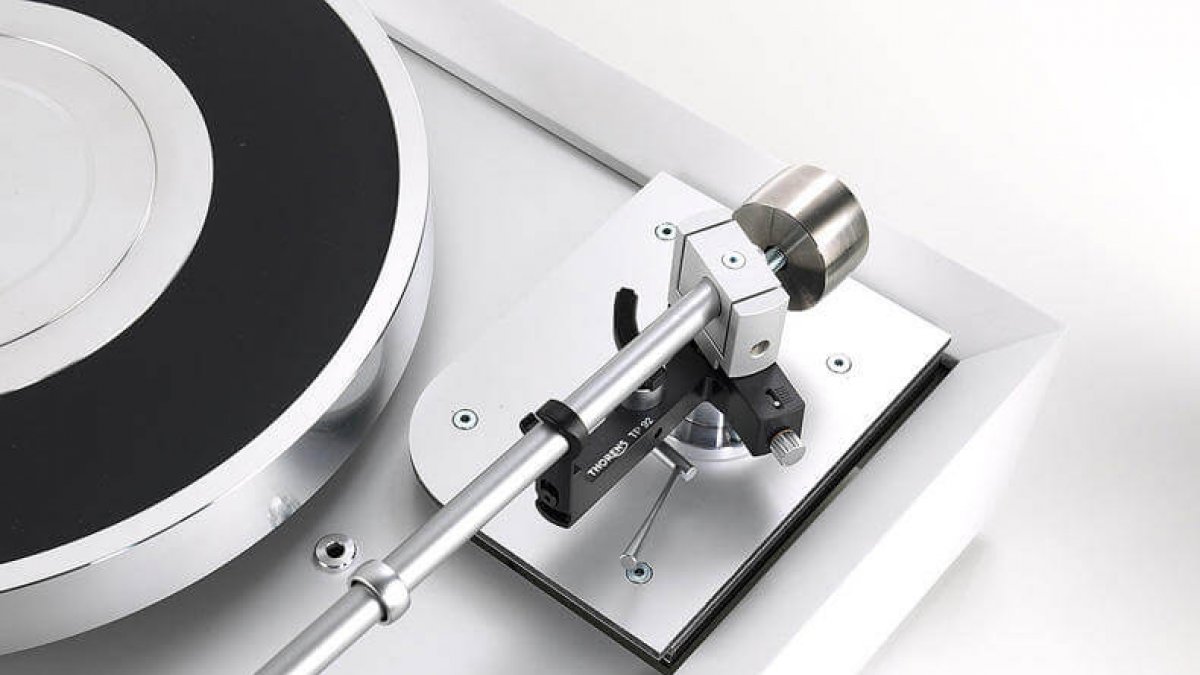 Tech
Thorens' New 900-Series Turntable Is A Retro Masterpiece
The stunning new design is based on classic decks from the '60s and '70s.
Do you enjoy the benefits of modern audio technology ensconced in slick, vintage packaging? Then look no further than Thorens' new turntable.
The Swiss company has launched the 900-series in an effort to follow in the footsteps of other classic turntables rebooted as audiophile design wonders, like the Technics SL-1200G. All turntables in the Thorens series are composed of Tricom—an aluminium/POM composite with excellent damping properties and high stiffness—as well as additional vibration dampening control via a three-conical spring sub-chassis and precision belt.
The 130-year old company has based the new design of the 907, 905 and 903 turntables on their '60s and '70s record-player designs, the TD 170 and TD 160. You can read more about the retro-inspired turntable range at the Thorens website here. Learn about the vinyl renaissance fueling the turntable obsession in our EB.tv Slices feature below.
Read more: Introducing a minimal turntable design that's actually just a wheel
Published on 11:39 Berlin time