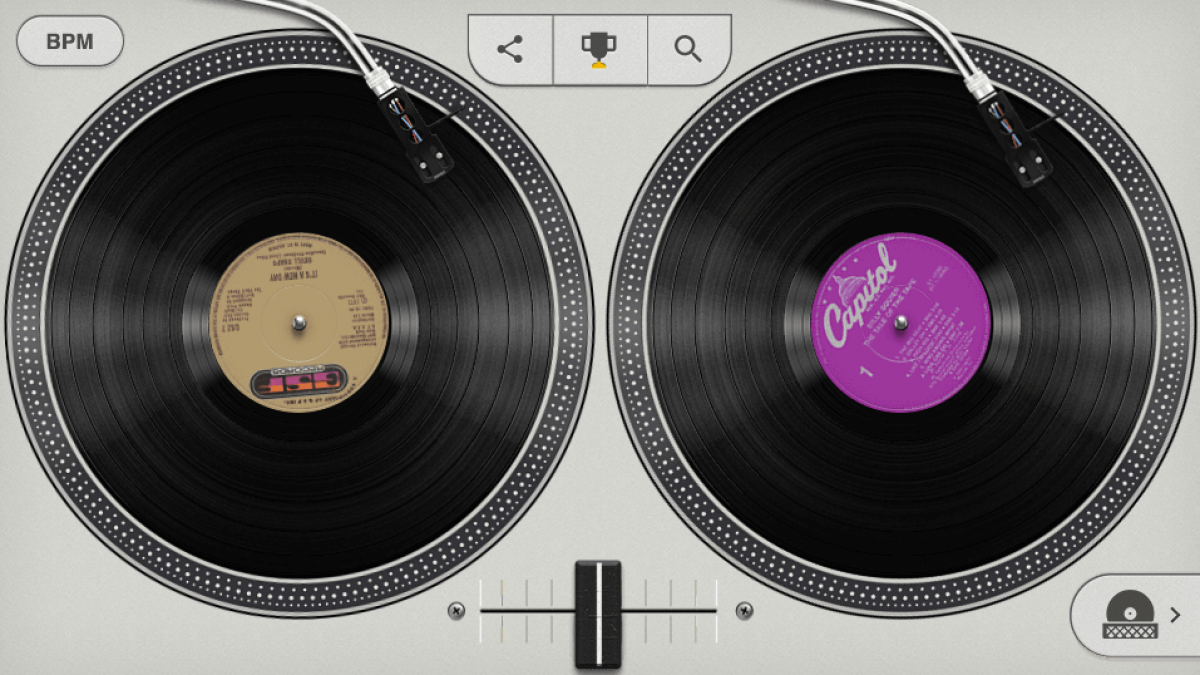 Culture
Today's Google Doodle Lets You Mix A Selection Of 35 Iconic Records
Today marks the 44th anniversary of a critical piece of hip-hop history.
The Jamaican-born DJ Kool Herc is credited with laying the blueprint for hip-hop as we know it when he threw a legendary party at New York's 1520 Sedgwick Avenue. The 1973 bash was the first time that hip-hop tracks' instrumental breaks were used as tools to mix in new and interesting ways.
In an homage to the now 44-year-old tradition, Google has created an interactive homepage that features a custom Google logo graphic designed by the graffiti artist Cey Adams, a crash-course in hip-hop history from Fab 5 Freddy, a set of turntables that can be manually pitch-controlled and back-spun and a crate of 35 classic records, samples and 808 kicks. You can peruse through iconic songs like Incredible Bongo Band's "Apache" and George Clinton's "Computer Games" while you hit mixing milestones, like playing multiple records at once, changing song pitches and scratching instrumental breaks.
The Doodle will remain live for 40 hours before it's archived here.
Read more: Listen to a hip-hop mix by Detroit techno don Robert Hood
Published on 14:52 Berlin time