Feed/Tech
This Touch Plate Synth Is An Awesome Generative Drone Machine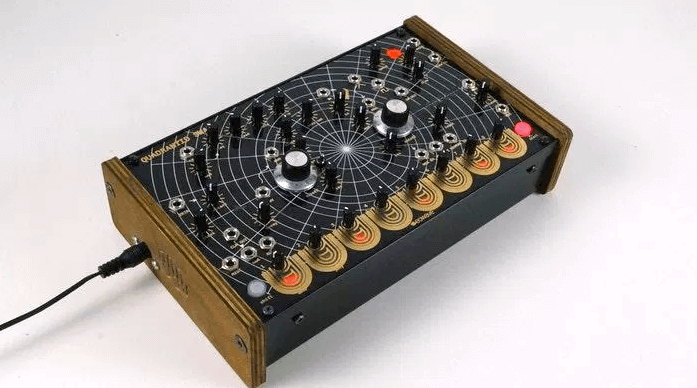 The new Eowave Quadrantid Swarm is designed for musicians looking to create rich and unusual soundscapes.
As the weather turns to cooler temperatures, so does our sound design. Winter is the perfect time to hole up inside and make dreary drones and ethereal soundscapes, and what better way to do so than with the new Quadrantid Swarm experimental touch synthesizer from Eowave.
The stunning black and gold piece is aimed at sound designers and musicians who are looking for an expressive tool to explore rich and unusual soundscapes. It's outfitted with a MIDI output that makes it compatible with a modular synthesizer or CV sequencer, but it can also be used as a standalone drone machine. With eight different modes to choose between—including "organ," "noise" and "metal"—this device is the perfect way to darken up your productions. Watch a video of the synth being used in a Eurorack setup below and find more purchasing information here.
Read more: This video shows you how to use the Buchla synth's weird keyboard