Feed/Music
These Cozy Videos Of Modular Synths Will Make Your Day A Little Warmer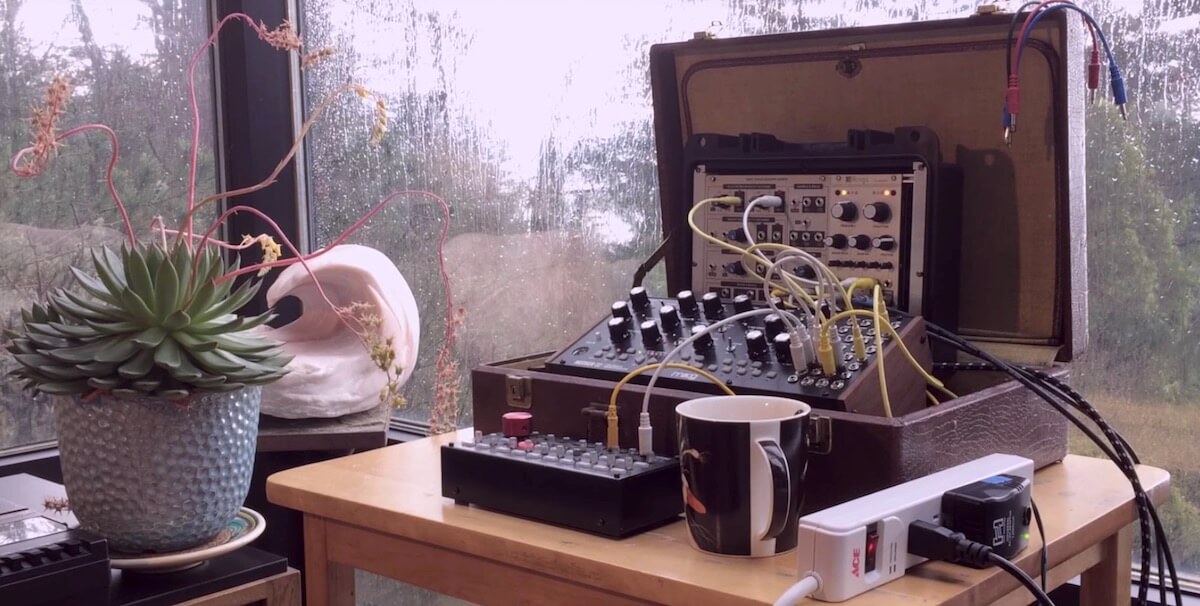 Modular synths have never felt so homely.
Thanks to their sleek exteriors and manic tangle of lights and cables, modular synthesizers have become the pin-up instruments of the ethereal and otherworldly. Their capacity to produce clouds of ambience, crystalline arpeggios and cavernous drones have made them the favored tool for musicians who prefer their music on the trippy side.
But in recent years, the fusion of pure electricity and expansive soundscapes have taken a decisively cozy turn. Yes, not just wide open spaces are the domain of the modular. Now, the Danish notion of hygge — a rather aged aesthetic that celebrates cabin-like enclosures and wood-furnished comfort— has become the backdrop for many synth videos. They are scarily addictive.
This new micro-scene in modular worship combines tangled sonic spaces with downright pleasant scenes of domesticity. Even when the musicians opt for a more natural setting, there is still a strange rustic "closeness" to the scenes. It's almost like camping with a friend, except with a modular synthesizer.
Writing for Pitchfork, Philip Sherburne explores this amazingly weird new trend in modular synth devotion. Including a number of trippy videos and an interesting insight into the impulses that might be driving on the phenomenon, it's definitely something to read and hear for those who want to while away the hours in pure bliss. Read on here.
Read more: Blawan, Kangding Ray and more discuss the modular synthesizer Renaissance