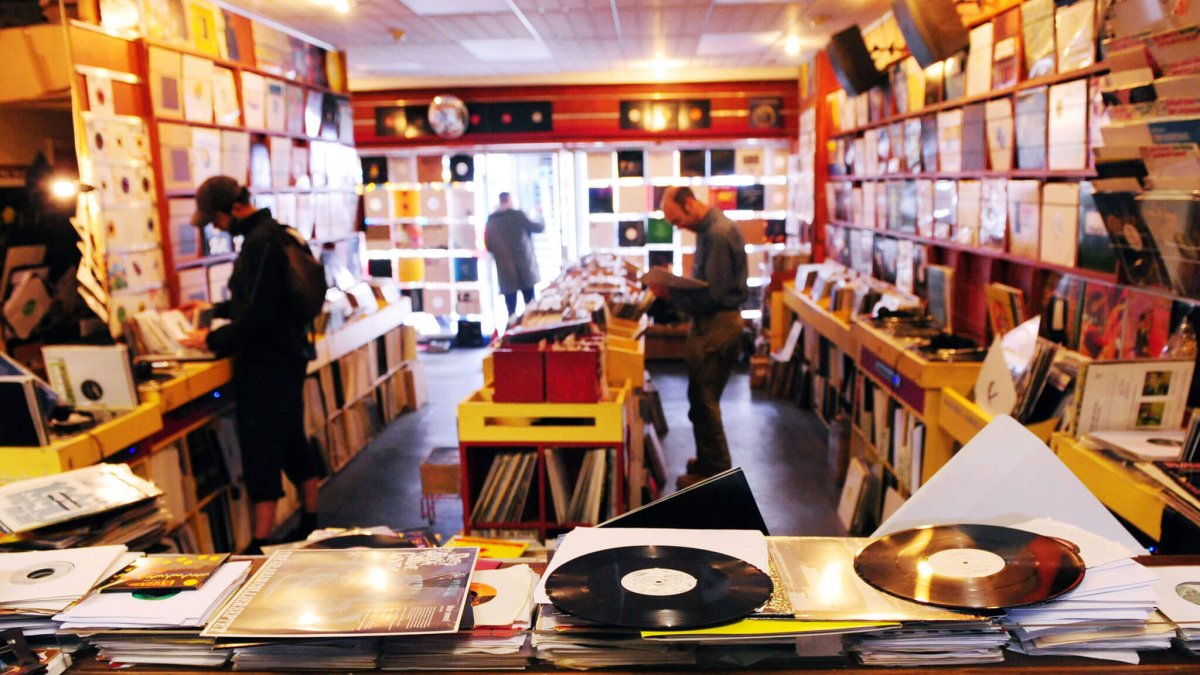 Music
The Vinyl Countdown: Is The Vinyl Boom Hurting New Music?
Record Store Day takes place once again this weekend. But does our ongoing love affair with vinyl do more harm than good?
If you've even glanced at a website—including ours—in recent years, you're aware that we're in the middle of a vinyl resurgence. Vinyl sales, though fluctuating, have surpassed digital downloads, and the annual behemoth that is Record Store Day is an integral part of this phenomenon.
However, questions have raised about the logic of an event that supposedly aims to support independent music being taken over by industry giants. These goliaths potentially squeeze out small labels and artists that keep vinyl production going through lean periods with back catalog re-issues and special editions. Could a vinyl resurgence be killing off the independent music industry? A new article by EB contributor Oli Warwick for Fact tries to answer some of these questions and is a fascinating read that, for better or worse, leaves us with more questions than answers. Read the piece in full here.
Read more: Watch a documentary about the birth of the record industry
Published on 13:29 Berlin time