Feed/Culture
Watch How To Play Techno Vinyl Backwards The Old School Way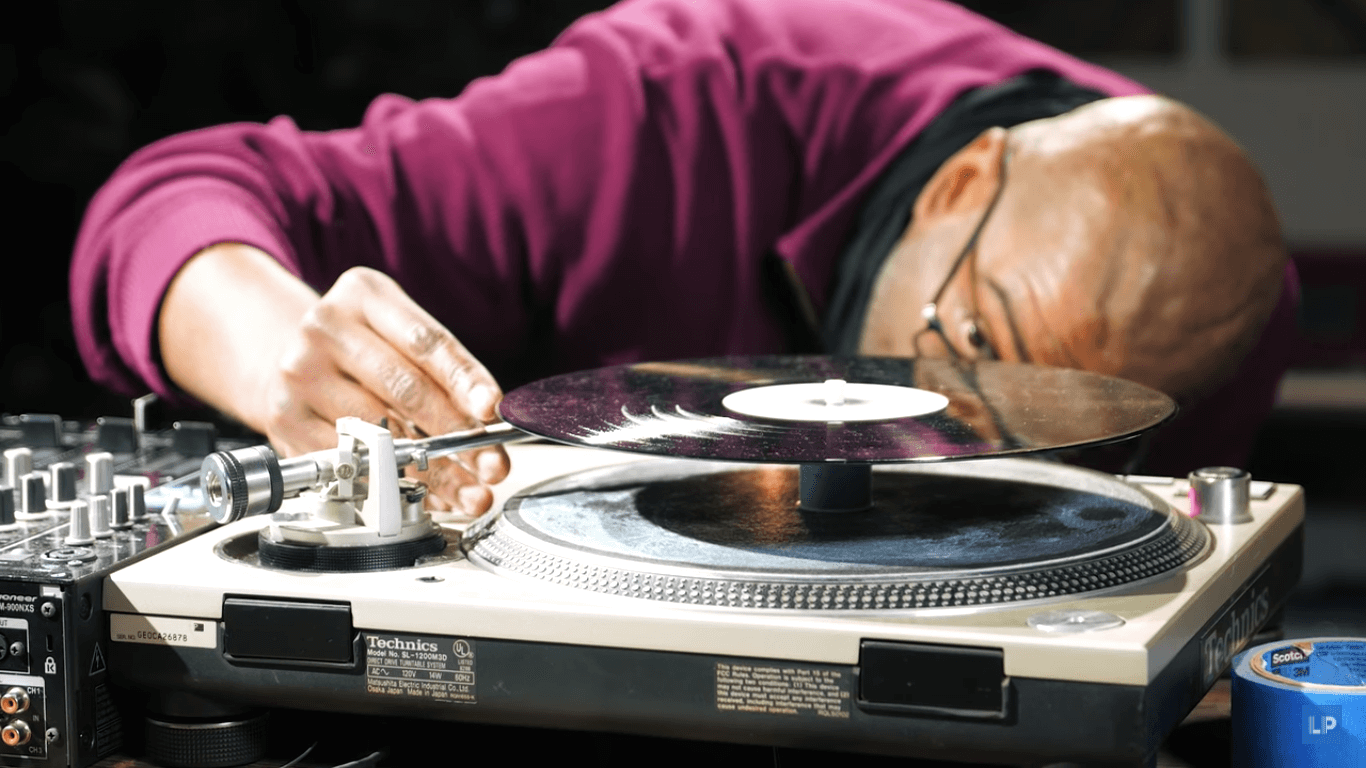 Let Claude Young show you how it was done.
Beyond pioneering a whole genre of music, the musicians involved in Detroit techno's development also brought a brand new creativity to the art of DJing. Inspired by innovative Chicago DJs like Ron Hardy and Frankie Knuckles, figures like Derrick May and of course Jeff Mills used wild new techniques designed to warp and manipulate sound in previously unheard ways.
Case in point: the upside down reverse record—a technique that cult producer and DJ Claude Young would pull out at celebrated clubs like Orbit and Voodoo back in the early '90s.
Using only a spool of thread, a cigarette filter and your favourite club banger on 12″, you can create twisted takes on familiar records. All you have to do is loosen the tone arm, reverse the needle and voila, a techno cut suddenly morphs into melted ambience or a weird rhythm breakdown. Check out how Young does it in a new edition of his DJ tricks and techniques video column above. And if you need a different take on the technique, watch EB.tv quickly show you how to do the same thing with some gaffer tape and an ash tray.
Read more: Enter the mind of a Detroit techno pioneer with this video