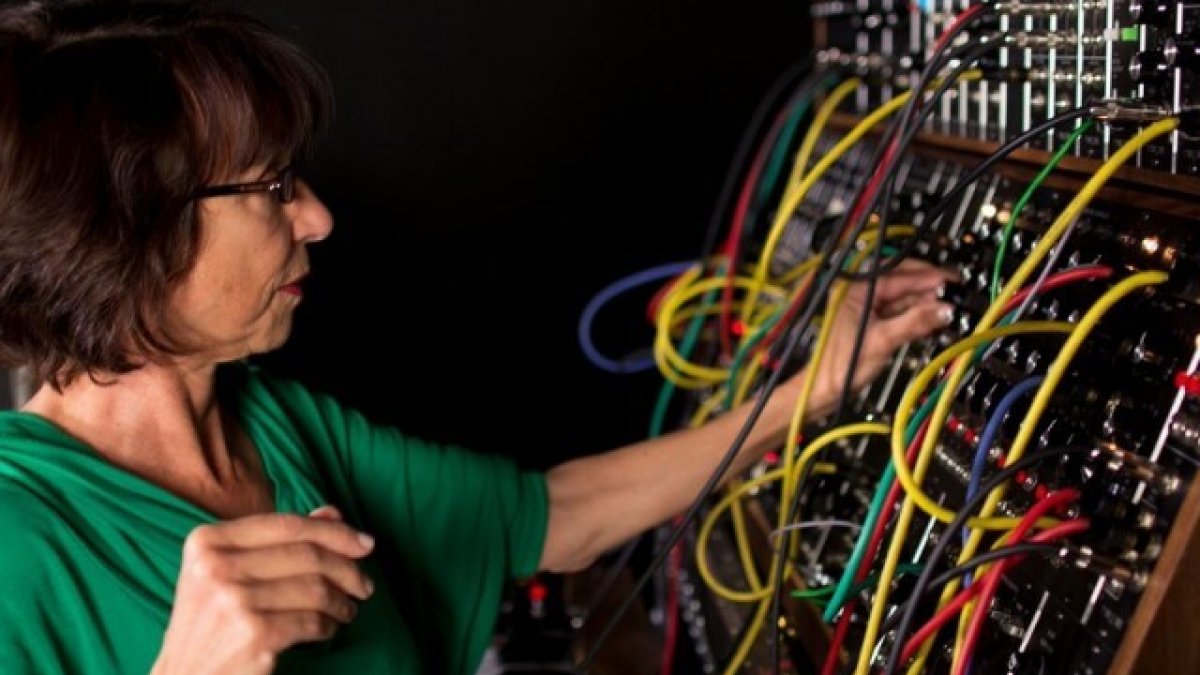 Music
Watch Suzanne Ciani Perform A Mindbending Live Modular Set In London
The legendary synthesist was filmed as part of her special quadrophonic show at Café Oto.
Suzanne Ciani has been a leading proponent of exploratory synth music for over forty years, and her mastery of analog synthetic sounds shows no signs of slowing down any time soon.
Case in point is this amazing performance Ciani gave in London at her Café Oto debut. Using the Buchla 200e system—a contemporary update on the Buchla 200 system to which her name is so intimately intertwined—Ciani showcased her ability to bend electricity into stunning sonic detail. Ranging from subtle arpeggios to sumptuous cracks and pops, glitches and ambient washes, the 45-minute performance is an exhibition in true analog synth virtuosity. The entire performance was also in quadrophonic sound, which only enhanced the way the Buchla's sound moved around the space.
NTS recorded and filmed the entire performance for all of us who weren't fortunate enough to be there in person. Check it out below and give your brain a deserved modular massage.
Read more: Listen to the amazing story of synth pioneer Suzanne Ciani
Published on 14:32 Berlin time