Feed/Tech
We Wish We Could Review Moog's New €35,000 Modular Synthesizer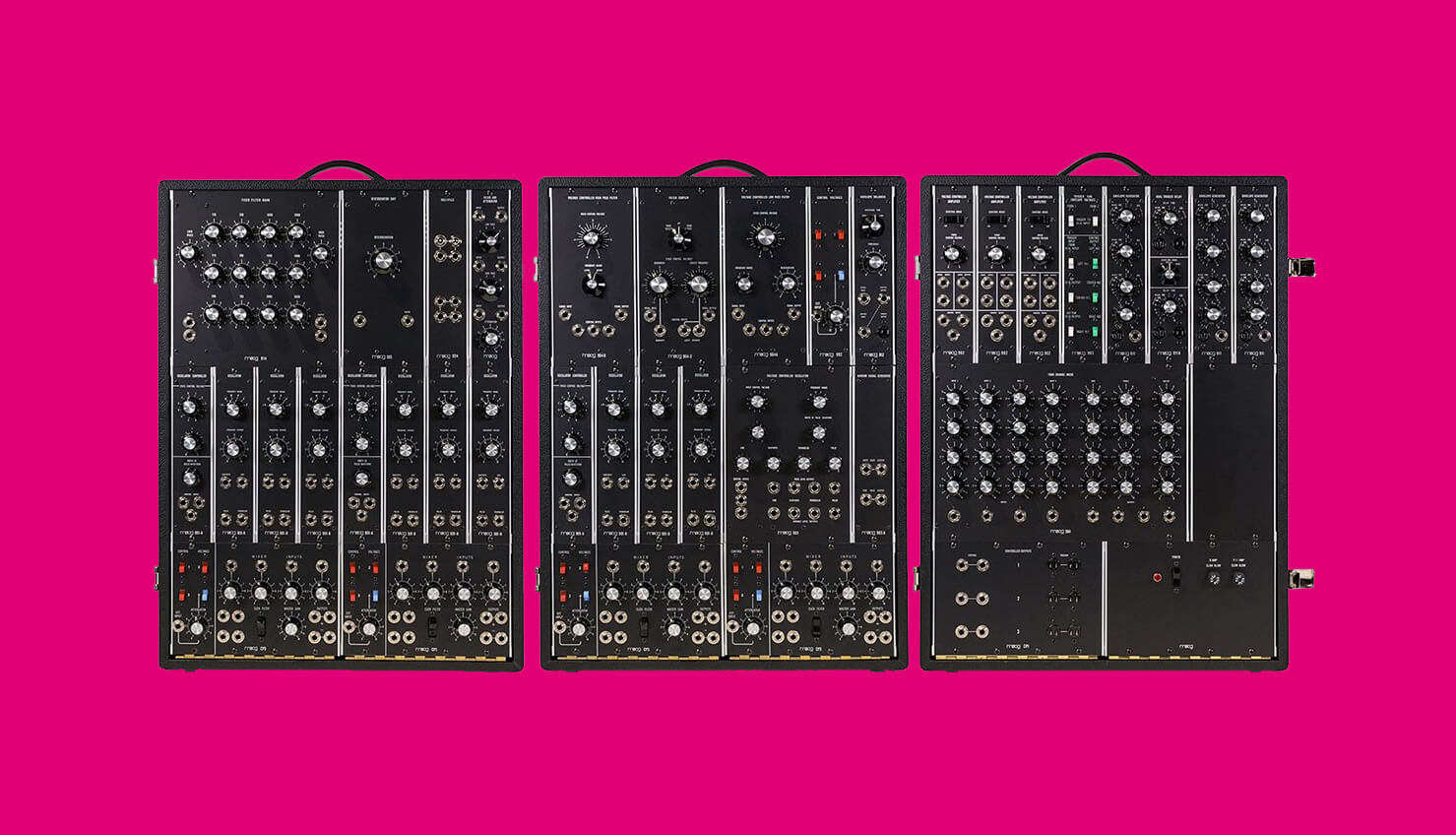 Moog, if you're reading, send us one of these for even just one week. Please.
Moog does plenty of things right, but they continue to have one terrible habit: they throw us into fits of anxiety, longing and envy with just about every product they make.
Even if we ignore all the vintage synths that we'll never play, like the Model D or the $150,000 Emerson Moog modular developed in the '70s, it seems that every year Moog tantalizes us with another insane piece of gear.
They've done it again with the announcement that an extremely limited run of 25 elite IIIP modular synthesizers has entered production. Modeled on a modular system developed by Bob Moog back in the late '60s, the IIIP replicates the original down to the smallest details. Using the schematics of the original, the system features 36 hand-built modules, including 10 901-Series oscillators, the legendary 905 Spring Reverb and the 984 Matrix Mixer. The machine will be housed in three cases and will include all the modules that have made the name Moog so legendary, including 904A and 904B low- and high-pass filters, a 912 envelope follower and 911A dual trigger delay.
If you wish to pre-order one of these astounding machines, you might want to stare without blinking at Moog's website here. Or you can wait another 40 years until Behringer makes a cheap clone copy of this synth, too.