2012 Editor's Picks: Daniel Jones
[15.07.2021. Content warning: an article published by J.-H. Kabuiku on July 9th 2021 points out Dominick Fernow's consistent links with metal and noise artists, bands, labels and productions using pedophilia and sexual violence imagery, listing a number of regular collaborators explicitly affiliated with National Socialism and white power ideology. More on this here]
By now, you've surely read a plethora of Year's Best lists. You've nodded your head in smug agreement when your own favorites were chosen, confirming your taste, and you've left scathing comments to the idiot fucker foolish enough to not understand that actually THIS is the top album, is this asshole COMPLETELY stupid?? Truly, music is something that brings people together.
As always, there have been some very predictable lists, and some very good ones. In my eyes, The Quietus has perhaps the best, though Tiny Mix Tapes and CVLT Nation also presented fantastic lists. They had a lot of wonderful selections to pick through, even when they stretched their fingers into the realm of more accessible music. The avant-garde sensibilities that make pop music burn bright seemed more prevalent than ever before thanks to the likes of Grimes and Trust, while Death Grips' hip-hop, punk and industrial reformatting have become almost mainstream—a turn of events both good and bad, but likely to inspire young musicians with more influences than ever before. All these things, combined with the rise of godly labels like PAN and Blackest Ever Black,  have left me with the feeling that, for the first time in my life, weirdos are dominating the public eye of music. It feels good: good to be a music fan, and good to be weird.
I've mentioned the idealistic relationship of trust between reader and writer before. Here and now, I trust that you're more than a casual music fan. I trust you to know that Purity Ring's Shrines, Grimes' Visions, Scott Walker's Bisch Bosch and all of the other selections you'll see topping any decent 2012 roundup list are fantastic and rightfully deserving of high praise. So why do you need another list telling you what you already know?
Rather, this list will present ten unordered tracks that moved me—whether it be my feet to dance, my mind to be inspired or my heart to soar—and five unordered albums that I thought were unique or wonderful. It is not a 'Best Of' list, but a 'My Soul Says' list. I hope at least one of these selections inspires yours to speak too.
Tracks of 2012
Married In Berdichev – Falling Leaves–Ballet
Few voices on this planet move me the way Brittany Gould's does. Combined with the washes of loops, static and droning electronics that rise and fall throughout her productions, it has the ability to transport the ready ear into another realm of beauty.
Chelsea Wolfe – Prayer For The Unborn
Chelsea Wolfe's work this year has had quite an impact on my ears, and it was difficult to pick one song that I feel represents that. Rudimentary Peni was one of my favorite punk groups when I was a little crusty teen, and hearing Wolfe's take on the sounds that shape my youth is more than a beautiful cover or nostalgia—it's a reconceptualizing of what punk means, and a brilliant cover that Nick Blinko himself has expressed approval of.
Fight Bite – Charlotte Iris
The criminally-overlooked self-titled sophomore release from this Texas duo is packed with lush dream-gems, perfect for rainy days and rainy dispositions. Like many good shoegazey anthems, however, they can also be interpreted as uplifting… in a morose sort of way. The sparkling chimes and breathy vocals of "Charlotte Iris" make my heart rise as much as it crushes it—she loves me? She loves me not? Either/or, I love this song.
Nguzunguzu – Delerium
Nguzunguzu were one of the defining forces reshaping club music around 2010, and almost three years later their music still sounds as fresh as ever. This may not be their best track of the year (I'd probably give that award to the effervescent "Smoke Alarm"), but I just can't resist that cheeky nod to the X-Files theme.
Seirom – Sing Oh Sing of Exaltation II
A completely random Soundcloud find turned into a 3 a.m. emotional revelation. The sound here is somewhere close to what you might expect from Sigur Ros if they decided to make a drone metal track; kind of a "Ah…huh…" thing to say, I know, but I promise: this is gorgeous.
Trust – Chrissy E
One of two 'obvious' picks, but come on…how good is that chorus? I spent so many beautiful nights with beautiful friends, reaching out from the fog, up toward the cold, whirling lights of the club as Robert Alfons' voice echoed across my mind: "She's so loved"… Which may or may not be the right lyrics, but sometimes the best and most meaningful lyrics are the ones you interpret for yourself.
Lauren Bousfield – Blown Blooms
The final track of Bousfield's new EP stunned me when I heard it. Here was every aspect that has influenced me within the past year in one place: the choral voices, the crunched bass, touches of the symphonic amidst the chaotic. I never cease to be moved by the work of this brilliant composer, be it under Bousfield's former name of Nero's Day At Disneyland or his current continuation of that project under his own name. This is my Heaven.
Holy Other – Held
My second 'obvious' choice simply couldn't be excluded. It would be a crime to ignore how much Holy Other has managed to manipulate my emotions with this album. The pitched, asexual vocals of "Held", its thumping layers of bass, and the breathtaking climax of warmth and piano all capture the need of comfort so well; it's not merely a song, it's an embrace. "Love you. Love you. Love you."
The Eccentronic Research Council – Another Witch Is Dead (Trad.)
A glorious piece of Halloween pop with a swaying, smokey chorus floating above electric Frankenstein synths. Like the season of crisp leaves and pumpkins it evokes, it ends quickly and too soon. But, also like the autumnal countries, it's so rich and enjoyable you'll always love coming back to it.
Litanic Mask – Kabuki
The Portland duo, whose "Leather Mask" made an appearance on my 2011 roundup of all things dark, released their debut album this year. A rich update on classic goth-wave tropes, the self-titled LP contains plenty of smokey gloom, but look elsewhere for doom: Kenna Jean's voice evokes more affirmation than angst.
Ethelwulf & Chris Travis – Black Mist
Perhaps because of the amount of braggadocio and masculinity inherent in hip-hop, fear is something that's not often the topic of songs. "Black Mist", with its Three Six Mafia sample, syrup-slow beat, and lyrics that deal with… Well, okay, the lyrics are pretty whatever, yet the atmosphere of the track as a whole is still one that makes me feel deep unease—in a good way.
Ballet School – Ghost
A gorgeous take on the always in-vogue subject of young love, "Ghost" feels like the kind of track that would show up at the climax of a John Hughes film, the strange-yet-handsome outcast wandering into the school dance and the dreamy girl falling head-over-heels when she sees how cool he looks with a different haircut. Yet this sweet slice of dreampop never feels dated. If singer Rosie Blair can't make you swoon with her rapturous vocals, you're probably an evil principle or coach.
Releases of 2012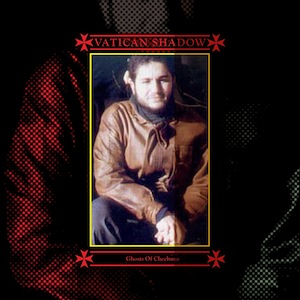 Vatican Shadow – Ghosts Of Chechnya (Hospital Productions)
In the already-impressive catalog of Dominick Fernow's military-techno project, this is perhaps my favorite. Along with labels like the aforementioned Blackest Ever Black and PAN, Hospital Productions has been instrumental in adjusting my viewpoints on techno. It feels refreshing, a route never thought explorable by me and a mistake that's all too easy to make when you're inundated on a daily basis with masses of some of the worst examples of techno man can produce. Vatican Shadow is a balm for that, and a doorway to new worlds for me.
Standout tracks: "Chechnya's Ghosts Loom Large In Death Of Former Spy", "Snipers As A Breed Tend To Be Superstitious"
Chelsea Wolfe – Unknown Rooms: A Collection of Acoustic Songs (Sargent House Records)
Simply put, there is nobody like Chelsea Wolfe right now. Not just a singer and songwriter, but a fashion icon and a defining figure in subculture (however vague the meaning behind such a term might be these days). The power inherent in her voice has never been more obvious then here, when the harsher productions of Apokalypsis are replaced by fragile beauty. It's an album worth weeping over—and worth loving over.
Standout tracks: "Appalachia", "Boyfriend", "Sunstorm"
Lauren Bousfield – Locked Into Phantasy EP (Vale Records)
Simply brilliant, from start to finish, the former Nero's Day At Disneyland mastermind has spun a churning, hectic web of baroque breakcore filtered through an ADD-addled mind. Far from messy or silly, however, it gleams with intelligence, leading you to the highest peaks before sucking your breath away. It was a pleasure to hear Judy Balmin (of Oakland synthpunk legends Strip Mall Seizures) again as well. If I had to chose a 'must-have' release of the year (which everything you've read here is regardless) this would be it. If you love strange music, beautiful music, or music in general: listen.
Standout tracks: "Blown Blooms", "Two Swans Duct Taped To The Side of The Coke Machine"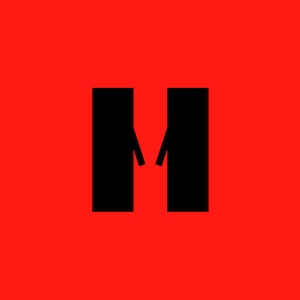 Hecuba – Modern (Germ)
Modern is where pop becomes art. Hecuba's second full-length isn't necessarily an easy listen; the composition of the instrumentals and lyrics can be fuzzy, Isabelle Albuquerque's vocals rising and falling in pitch, synth stabs brought to the forefront unexpectedly and song structures that at times feel a touch off-balance. But these are part of Modern's theme of blurring gender and identity—being off-balance is part of the experience, and it's one I find both rewarding and refreshing. Lynchian lounge music.
Standout tracks: "Faith", "Hurt You"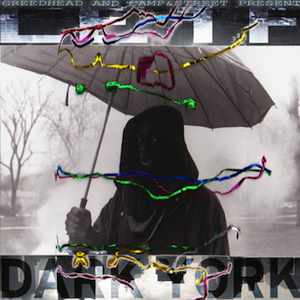 Le1f – Dark York (Self-released)
It's been nothing short of a pleasure watching Le1f get the attention that (as any former New Yorker who's seen him give his all to a crowd of ten people can tell you) he so richly deserves. Khalif is more than a rapper or artist—he's also a good person. I say this not as a friend (we've never met) but as someone who, since finding "Timbs" randomly in '09 while following Myspace top friend-trails, has kept an eye on Le1f's writing and work. The fantastic array of productions on Dark York, featuring (among others) contributions from Nguzunguzu, 5kinAndBone5, and Boody are impressive, but it's the eagerness and complete lack of ego that make it shine.
Standout tracks: "Wut", "&Gomorrah"
/
With the wealth of sounds available to almost everyone, almost anywhere, the only thing that separates me from you is the platform and the paycheck—and initiative can certainly provide you with both. The idea of tastemaker is one that has always sat uneasy in my mind. I have no desire to shape tastes, outside of perhaps some sort of perverse glee in reconceptualizing and mutating defined ideas. Rather, I and others exist as a way to show you new music and aesthetics. Use these as starting points to shape your own taste. Find new songs that make your world and your insides breathe. Above all, love what you listen to. Without that, a song is just a sound.
Photo: Tonje Thilesen
Published December 22, 2012. Words by Daniel Jones.