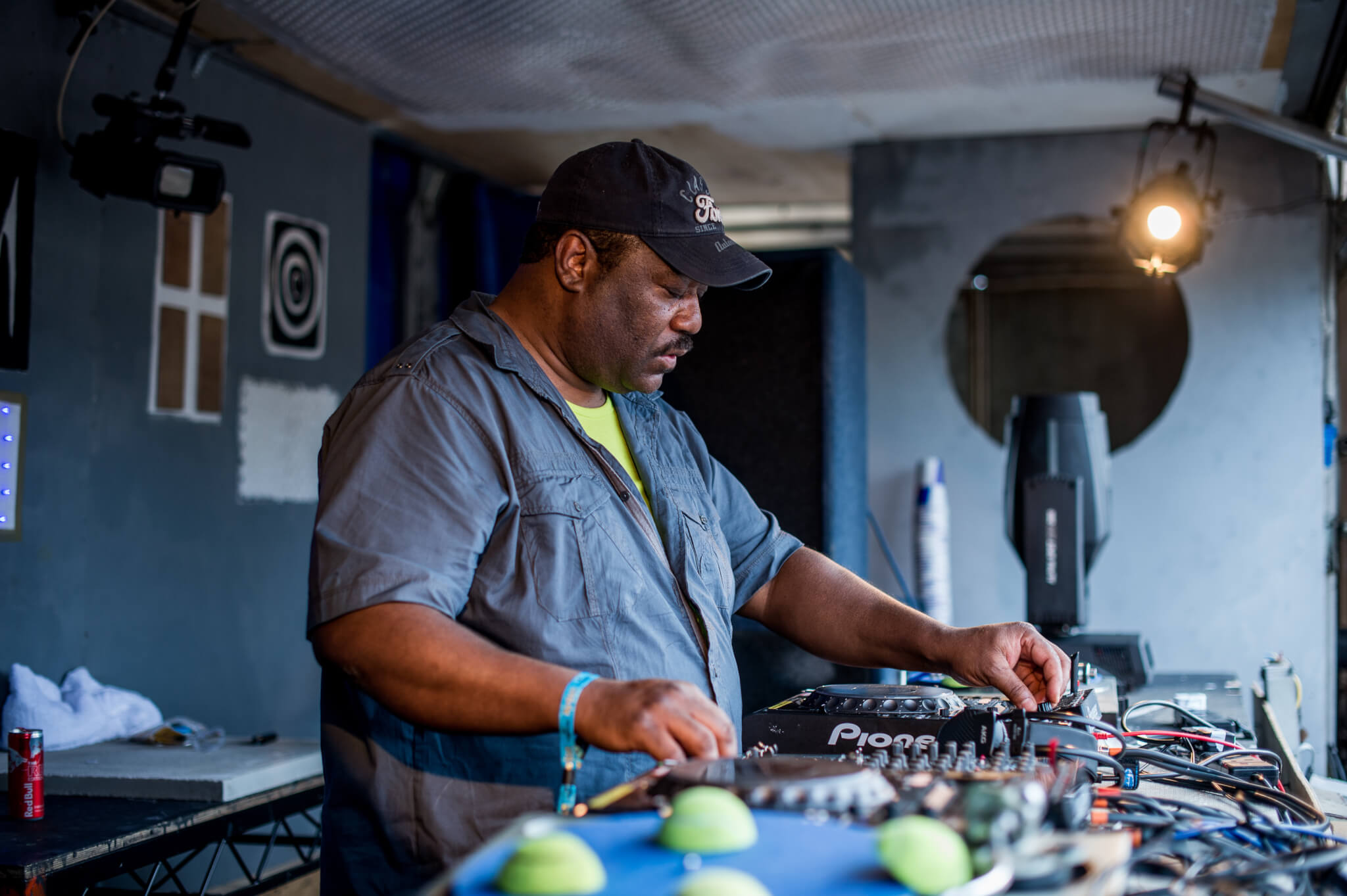 Chez Damier (a.k.a. Anthony Pearson) is a member of Chicago's old guard, having emerged from the late '80s house scene at the same time as pioneers like Frankie Knuckles, Ron Trent and Derrick Carter. Pearson started his music career at the age of 11 when he began working part-time at a Chicago record store. Shortly thereafter, he began to frequent Chicago's up-and-coming clubs. His deep involvement with the scenes both locally and in Detroit led him to open The Music Institute with his colleagues Alton Miller and George Baker at the age of 21. The club aimed to reproduce the feelings that the friends had experienced in other cities, and it went on to have a lasting musical legacy in the city equivalent to its forbearers The Warehouse and The Music Box.
After having captained The Music Institute and DJed consistently throughout the '80s with luminaries like Derrick May, Pearson went on to start his own label, Prescription Records, with Ron Trent. The imprint's first 15 releases—which appeared between 1993 and 1995—crafted the framework for what came to be known as "deep house." Together, Trent and Pearson created and released tracks such as "Morning Factory", "Sometimes I Feel Like", "The Choice" and "Be My", all of which are unparalleled examples of the burgeoning genre. Though Trent eventually took full control of the label, Pearson continued to curate music under the umbrella of Balance, a Prescription Records sublabel.
Chez Damier's music is shamelessly pop-y, hook-driven and full of fresh and funky grooves. He still releases on Balance as well as on the German label Mojuba, which also oversees such electronic music superstars such as Sven Weisemann, Stereociti, Tyree and Gerd Jansen.