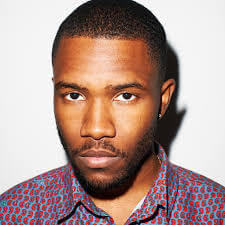 Frank Ocean, born Christopher Edwin Breaux in Long Beach, California, is one of the most captivating artists to emerge in the past decade. At the age of five he moved with his family to New Orleans, Louisiana where he eventually attended college. Shortly after enrolling at the University of New Orleans, Hurricane Katrina devastated the city and Frank left to pursue another path.
After moving to Los Angeles, he started cutting demos in a friend's home studio which landed him a songwriting deal working for Justin Bieber, John Legend and Brandy. From here he would go on to sign a solo artist deal with Def Jam in late 2009. He also began to guest appear and write for Odd Future.
In February 2011 as odd Future saw a rise in popularity, Frank Ocean began receiving his own attention with the Nostalgia, Ultra mixtape released through his Tumblr. That release was received as one of 2011's best. Throughout the year he made multiple guest appearances, including Tyler, the Creator's Goblin and Kanye West's Watch the Throne.
In 2012 he began to work on his debut, Channel Orange, which subsequently led to him coming out as bisexual. With the media swirling, he released the album through Def Jam that summer to overwhelming positive reviews. Channel Orange was nominated in six Grammy categories and took the award for Best Urban Contemporary Album.
In 2016 he followed this with a 45-minute visual album titled Endless and then with his Sophomore release, Blonde, which he put out independently. With star-studded guest appearances from Beyoncé, Kendrick Lamar and other notable figures, Blonde debuted at number one on the Billboard 200.