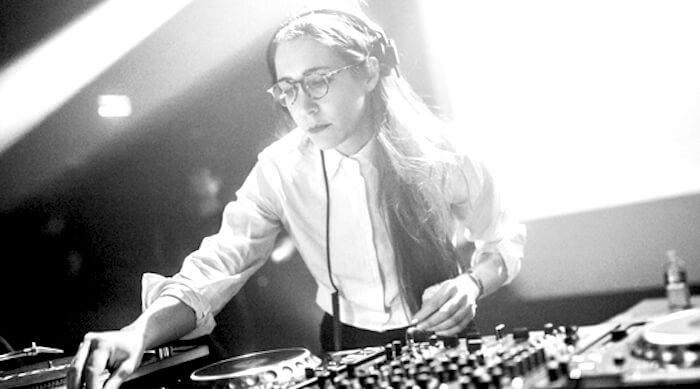 Düsseldorf native Lena Willikens has made it her mission to explore and re-contextualize an astonishingly diverse selection of music in her five years as a DJ and producer. Originally a bouncer and waitress at the underground club Salon des Amateurs, Willikens proceeded to oversee music selection in the space and eventually to host her own monthly night in 2012. Her penchant for mixing self-described "outernational rhythms," synth pop and proto-techno led to her inclusion on Matias Aguayo's Cómeme Records and the inception of her radio show Sentimental Flashback in 2013. Willikens' podcasts have garnered recognition for their eclectic selection and specific focus, often following themes that pay tribute to musical pioneers, obscure genres, and distinct geographic regions.
Willikens' relationship with music expanded beyond the DJ booth with the release of her first solo EP on Cómeme, Phantom Delia, in 2015, which arrived on the tails of her track "High Holes" on the experimental compilation Kingji by Slowboy Records. Her proclivity for exploring the limitations of contemporary club music led Willikens to LiveSoundtrack Festival in Barcelona in 2015, where she used Theremin, loop pedals, and turntables to compose a soundtrack for the movie Japanese Girls from the Harbor, an exercise in sound design that has had a profound influence on her productions and set selections.
Though Willikens has continued to hone her sound in the studio, she has pursued her DJ career in earnest with tours throughout Europe, and more recently in North and South America. In the last two years Willikens has been featured in festivals that include Nachtdigital, Dekmantel, Nuits Sonores and Mutek, as well as in renowned clubs such as Golden Pudel, Corsica Studios and Panorama Bar.