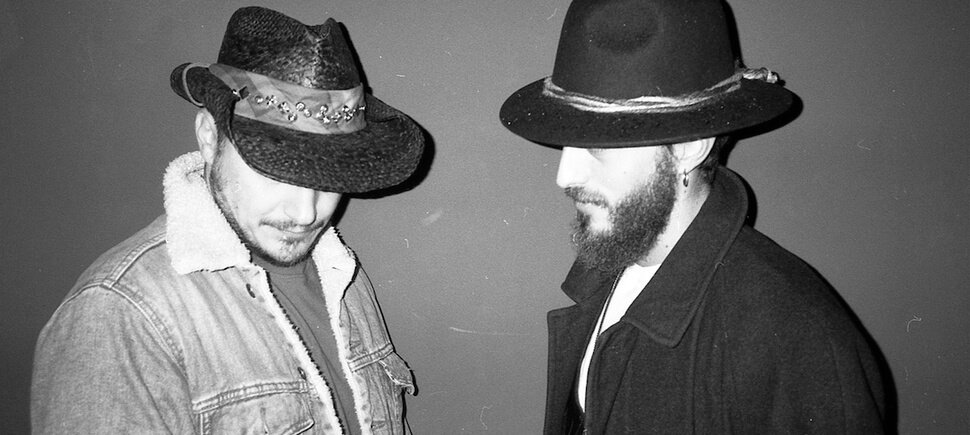 Modern funk outfit Marvin & Guy are Italian artists Alessandro Parlatore and Marcello Giordani. The duo has been DJing and producing music together since 2011, when they experimented with re-editing the 1981 disco anthem "Town" by Minako Yoshida. The success of their first song—which was immediately picked up by the Japanese label Let's Get Lost—swiftly galvanized their production careers. Between 2011 and 2013, Parlatore and Giordani released five ensuing EPs on the international imprints Correspondant, Eskimo Recordings, Hivern Discs, On The Prowl, Permanent Vacation, XXX and Young Adults.
Their peak in popularity inspired them to open their own record label in 2013, Marvin & Guy Records, on which they've released their EPs UWIH and Makin' Love. The compositions on this imprint are a clear evolution of their earlier sound, drawing primarily on offbeat-yet-accessible disco permutations of late '70s rock, clipped kosmische and funk-inspired instrumental motifs.
Parlatore and Giordani are still based in Italy and tour the international club circuit, where they have been featured alongside house and disco notables such as Virginia, John Talabot, Edward and Konstantin.