Mathias Kaden & Daniel Stefanik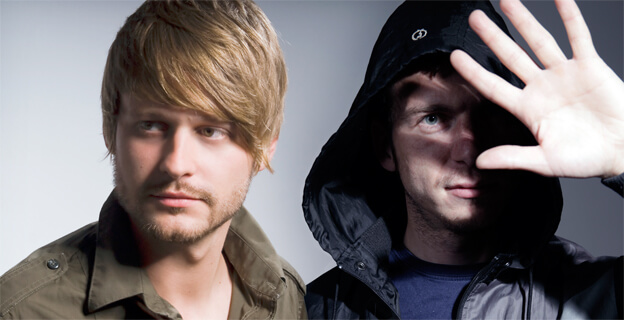 Together, Mathias Kaden and Daniel Stefanik create dynamic sets reflective of their respective strengths as producers and DJs. Strident string samples, rollicking grooves, pop-driven vocal hooks and boogie-sourced synth leads are essential ingredients in their joint mixes, drawing deeply from their individual predilections for lean, functional house.
Though both artists have been active in the German electronic music scene for a number of years, Kaden earned his DJ chops at a particularly young age, harnessing command of his native city of Gera's burgeoning club nights at the age of 14. He began to pursue production in the mid-'90s by making house music that restructured the percussive elements in African and South American jazz and funk, a creative approach that landed him a number of EPs on Freude Am Tanzen. As a solo artist he has released two full-length albums, Studio 10 and Energetic, as well as a number of singles and EPs on labels such as Desolat, Movida Records and Vakant.
Stefanik's approach to DJing and music production stemmed primarily from a love of Detroit techno, which he played regularly throughout his sets as a resident of Club Zooma Plauen in Leipzig. Though his first serious releases did not appear until 2005, he has been incredibly prolific in his work, publishing four full-length albums and more than 23 singles and EPs on labels such as Bass Culture, Lauter Unfug, Mobilee, Moon Harbor Recordings and Statik Entertainment. Both he and Kaden, who hail from the same provincial East German town, have contributed music to the house music labels Barraca Music, Lebensfreude, Muna Musik and Polymorph.