Counting with Kathleen Karrer
Published on April 11, 2012 11:37 Berlin Time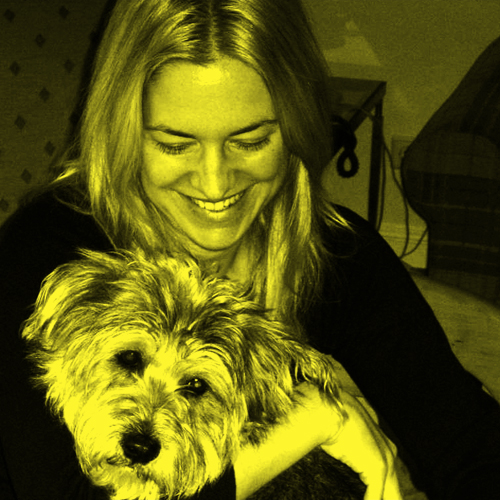 Between handling a multitude of telephone conferences and other imperative work for Electronic Beats, we're amazed that Cologne-based Kathleen Karrer has time to visit us here in Berlin and still find time for her sweet pooch (pictured above). Learn what makes EB's right-hand woman tick in our latest Counting With!
1 memorable line in a film or song: 
"That's bone. And the lettering is something called Silian Rail." American Psycho
2 decisions I regret:
Having had chocolate for lunch…and then for dinner.
3 people that should collaborate:
Dr. Troy
Domino Harvey.
4 things I haven't done yet:
Taking drugs.
Getting a tattoo.
Sky diving.
5 things I used to believe:
I'll be driving a Porsche by the time I turn 30.
I'd love to live in the USA.
Becoming a singer.
6 hours ago…
Walking with my dog in the park.
7 days I barely remember:
Unfortunately too many.
After 8 p.m. …
Looking forward to listen to "Die drei Fragezeichen???"
My 9 lives …
Should happen in the one life I really have.
10 bands I can't live without
Psyche.
Project Pitchfork.
Telefon Tel Aviv.
Apparat.
Nat King Cole.