"It's fun to play real hard music to 5,000 people" – Hudson Mohawke interviewed
Hudson Mohawke's career can be traced back to his teenage days in Glasgow when he was known as DJ Itchy—the name he went under when he became the youngest ever UK DMC finalist.
Having attended the Red Bull Music Academy's scholarship program, the now 26-year-old Scottish producer went on to build a diverse discography, putting out a number of EPs as well as his well-received debut album Butter on Sheffield's Warp Records. However, he's remained closely connected to the underground via Glasgow's LuckyMe collective. Most recently, HudMo has seen his profile sky rocket, collaborating with producer Lunice as TNGHT, getting Twitter shout outs from Stateside producer Jus Blaze and working with Kanye West. Before his live set at Electronic Beats Festival Vienna 2012, we sat down with HudMo to discuss his latest projects, his connections to the world of high gloss pop and the simple joy of musical discovery, from Discogs to Soulseek.
I read that when you recently recorded with Lunice you finished the TNGHT EP in four days! That's impressive. 
That record was done with the idea of making something simple and direct. What we've both done in the past is, to some extent, very rough electronic music. The intention was not to focus too much, we pretty much did it for fun.
When making music under Hudson Mohawke, are you working in the studio alone? Your final output is pretty much club music but I imagine that it feels different when you're working on the track beforehand. Are friends hanging out at your place when you're at work?
Sometimes there are some people stopping by. But I kind of like to work alone. It can be a bit distracting with too many people around. I like the collaborative feel, but even more so when I feel I'm in my own zone.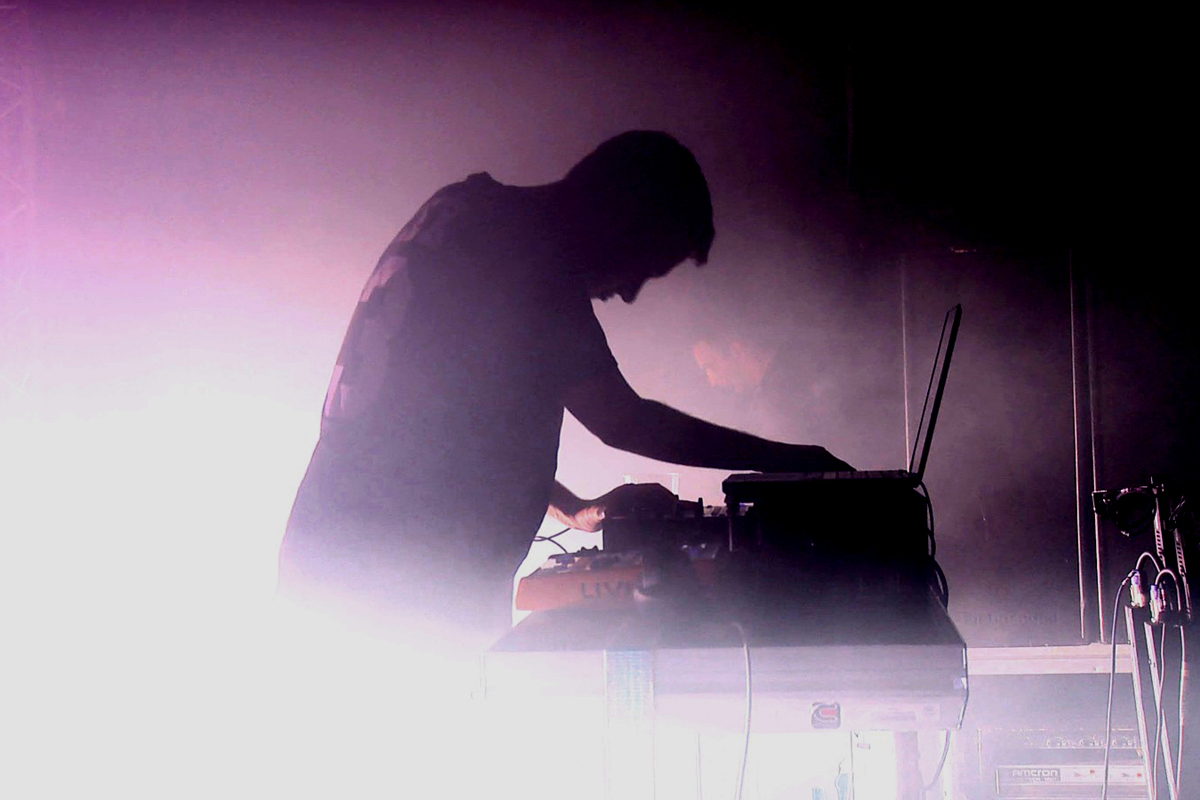 What about when you work with other people? The Kanye West collaboration for instance…
Well that's a whole different thing again. I don't talk about that too much because they don't like their creative process to be discussed, but they're not so different from other people. On that level there's nothing that couldn't also been done with a laptop—but that's the beauty of it. You can keep things very simple.
How's your new album on Warp getting on?
I've been working on that for the last year or so but I don't want to rush these things. The TNGHT project was intended to be a quick one-off release, an opportunity to throw out a fun record and maybe do some shows, then just leave it. But this project has taken off a bit since, so we're focusing on it a little bit more than we originally thought.
Have you been playing live shows together? Since you and Lunice don't live too close to each other, I guess rehearsals are difficult…
He's based in Montreal, but he's in London probably twice a month, so we see each other a lot. The TNGHT shows have been amazing so far. I mean, I really enjoy my own shows because I can show a full spectrum of what I do and the  different directions I've got. With the stuff we've worked on together, it's much more club-oriented. It's just so much fun to play real hard music to 5,000 people—it's very refreshing!
Are you still connected with Red Bull Music Academy? You attended their scholarship program a couple of years back.
I went to their Toronto workshop in 2007. I had to fill out this outrageous 40-page application, but that was a kind of life-changing opportunity. And if making music is your dream, then I'd say go for it!
As someone with strong connections to the underground, did you hestitate before agreeing on a branded commitment?
It's easy to get a bad impression of a brand, but when you take a look under the surface you realize that although it might be funded by a corporation, the people behind it on the creative level are generally people that know their stuff. You don't work with a marketing executive. The people involved on the creative side are creatives themselves.
On keeping things fresh: you've produced a number of pop and hip hop bootleg edits over in recent years. How do you pick the material you're touching?
It needs to be an original song I really like. It's also important that nobody else has really tackled or reworked the tracks. The Pleasure EP was similar to the Ooops! vinyl—we obviously couldn't clear them, so they had to be kept under the radar. The Pleasure EP was very limited.
It sold out instantly! Are you still buying records? How much does the Pleasure EP sell for on Discogs?
I can't tell, I think the Ooops! vinyl goes for 60 or 70 euro. Yeah, I use Discogs, most of the stuff I buy there are old breakbeat, rave, hardcore and jungle records. Stuff that I used to have on mixtapes but never owned an actual copy of, stuff that was hard to track down.
It's like a kind of well-stocked convenience store nowadays, a place where you get what you need even if sometimes ridiculously overpriced.
I didn't used to buy that many when I was DJing more often. However, I want to get my hands on as many records I can before people start rediscovering vinyl. At the moment you can still buy for decent prices, but that might change. I'm starting my collection all over again.
Do you have a 'real-life' record store where you stop by now and then?
Not so much. Rubadub in Glasgow is very good, but I tend to just look for second-hand stuff from a charity shop. I don't buy a lot new.
What about streaming services such as Spotify or Deezer?
I think Spotify is excellent! I mean, they don't offer everything, but often enough I'm surprised by how much obscure stuff you can find there.
The only problem with streaming platforms is that they lack black metal music, for instance, or congeneric styles. The only places where you can put your hands on these is old-fashioned record stores, mail order or, going back a bit, within the Soulseek network.
I used Soulseek years ago! Is it still going? I found out about so much music only through Soulseek! Also the community that built up around the service was amazing! It was very encouraging to discover new music based on the people's libraries, or though their direct recommendations.
The weird and great thing about Soulseek was its anonymity in comparison to today's social networks—although you knew about the other person's library, you didn't know who he was. It's quite different to today, where you couldn't care less what your Facebook friend is listening to right now.
You'd know the people through chats or the radio stream though. But you needed the urge to discover new things. You've searched for artist x, found it, but discovered a to z, too! Amazing! ~
Catch up with Hudson Mohawke:
26.10. SA Johannesburg – TBA / 27.10. SA Cape Town – TBA / 31.10. FR Paris – Social Club / 02.11. DE Berlin – Gretchen / 03.11. DE Munich – Rote Sonne / 15.11. UK London – Oval Space (as TNGHT)
The author on Twitter:   Follow @wwwacht
//
Published October 20, 2012.