2012 Editor's Picks: Moritz Gayard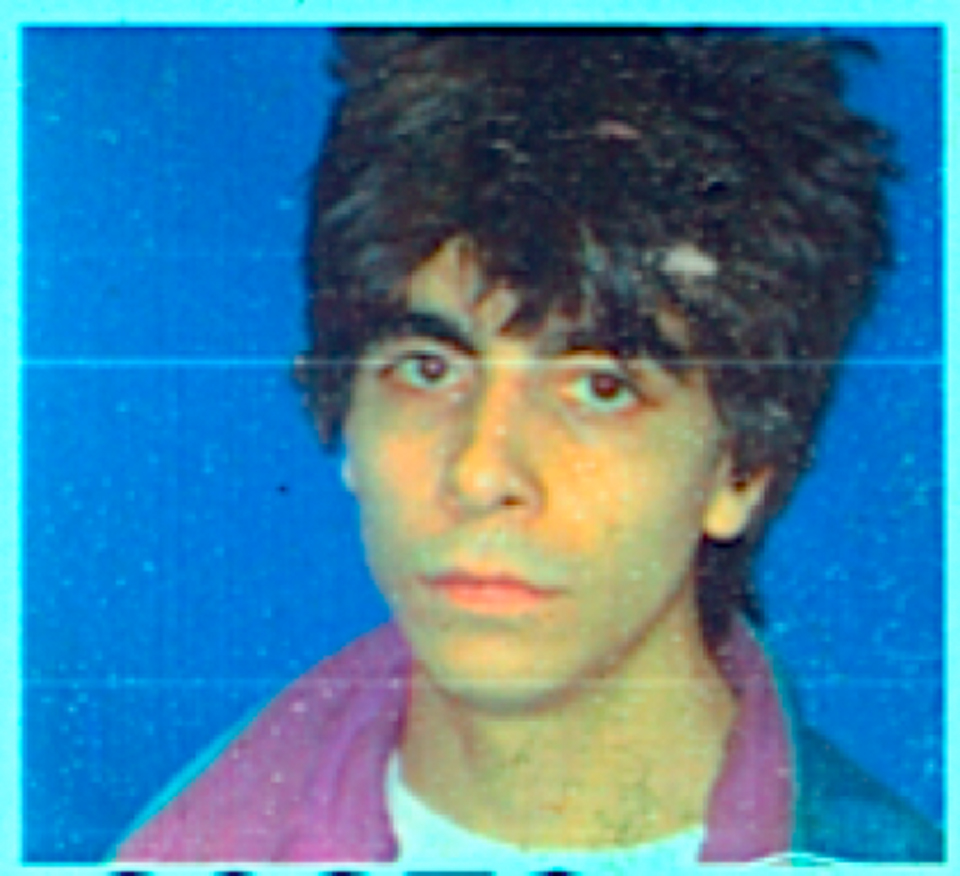 Ciao, 2012:
1. Gobby (UNO NYC)
Yup, Gobby is my man. In 2012 the Harlem-based provocateur Gobby released two highly underrated pieces: his Above Ground album in October, and the equally progressive New Hat EP—both through New York's premium label UNO NYC. This is true colorful outsider techno. Who needs old industrial lads exploring techno, when the future is made by bass kids who grew up with all these production possibilities in their bedroom? Forward forever: don't sleep on Gobby!
2. Erkin Koray (Mega Müzik)
Just inches behind Gobby comes popular Turkish singer Erkin Koray. Although I live in Neukölln, a lovely area with many Turkish fellas around, it took me until this year to explore these extraordinary skills from decades ago. Now 71 years old, Erkin never stopped bringing his music to the world. You can easily browse the internet for his complete back catalogue, and I tell you, this is a long-lasting voyage with a lot of treasures to be find. Like this video above… Süper.
3. Inga Copeland (World Music Group)
Inga is an enigma. I failed in every single attempt to actually see her live (just because of that unbelievably huge amount of fog—pumped into the Berghain for example). While buddy Dean Blunt serves brilliant distorted sounds, it's Inga who furnishes the duo with its brilliance. Within the next year both are planning to establish their own imprint, entitled World Music Group and The Wire reports that the imprint intends to issue "most future recordings/works through this channel." Even with Google or Discogs it is impossible to overview Inga's full output in 2012. You can try "B.M.W." from her Faith 12-inch, listen to her guesting on Hyperdub's monthly Rinse show, check her collaboration with Dean Blunt for 'The Narcissist" or even instantly download  30 unreleased tracks for free right here.
4. MGUN (Don't Be Afraid)
Detroit, it is. Thanks to young techno producer MGUN I havent lost my hope that techno is back on track. Detroit's Manuel Gonzales is most defo the one to watch if you too foster these hopes. Fusing the likes of Underground Resistance with some bloody synth beats, this is all I needed in 2012. After launching his brilliant The Upstairs Apt. EP via the London-based imprint Don't Be Afraid in October just days ago he dropped his equally well crafted Race EP through Will Bankhead's always inspiring Trilogy Tapes. Have a listen above.
5. Shlohmo (Friends of Friends)
Was erlauben Shlohmo? Under-rated electronic music producer Shlohmo dropped one of the most futuristic examples of how the bass should get treated in 2013 on his unbelievable three track EP, Vacation—following up last year's LP Bad Vibes. Both released via the L.A.-based Friends of Friends imprint. Shlohmo can do no wrong and above you can listen to his killer remix of LOL BOYS' "Changes", which is the track for me in 2012. You can explore more Shlohmo remixes for the likes of Burial, Flume, Little Dragon, Toro Y Moi, Aaliyah feat. 
6. Torn Hawk (L.I.E.S.)
Video artist Luke Wyatt's new electronic music venture is called Torn Hawk and his first releases under the L.I.E.S. umbrella is fantastic. Though the folks over at Boomkat labeled this "slow, psychedelic Kraut-ish disco" I would definitely add that Torn Hawk plays marvelously with some pop references, which make his music—along with the VHS-retro music videos—some kind of special which we can't quite define (although maybe the aesthetic is reminding us of Hippos in Tanks a little). Looks like there'll be much more to explore in 2013. Rave on, Torn.
7. Holly Herndon (RVNG Intl.)
This is all about the deconstruction of techno and it feels so good—no matter what tome of the day it actually is. Shame that it took until 2012 for the full-length release, realized by the one-and-only Matt from RVNG Intl., who brought us Julia Holter in full glory last year. Speaking of which, most of Holly's songs are composed entirely of layers of distorted voices, which is analogous to Holter's method.
8. The-Drum (Mishka)
The-Drum is the production duo made up of Jeremiah Chrome and Brandon Boom. They has been crafting their delectably queasy brand of R&B since late 2010. Since there isn't much info online, I kindly asked Brandon to give us a short insight of what is hot in 2013:
Boom: "Next thing will be a fresh R&B group called Jody featuring talent/local friends of ours. Four guys, most notably James of The GTW and Cole of Whi'lo with us (The-Drum) on production. We have also started a record label called C R I M E which the first Jody mini-EP will be released on and a full supergroup project. That project features The-Drum (me and Jeremiah), Josh Fox (Valis), Mike Perkins (Mr. 666), Seth Sher (Psychic Steel), and Michael Vallera (CLEARED). We are currently recording that album which draws its influence from kraut, movie soundtracks, library music, and exotic automobiles."
Cant't wait, Brandon.
9. CHARLI XCX  (IAMSOUND)
I am definetly not a sucker for mixtapes or compilations, but CHARLI XCX's  Super Ultra Mixtape nicely accompanied me on various Berlin subway rides. The dark pop princess wonderfully mixed a delicious potpourri of covers and layered her vocals over the likes of Baths and How to Dress Well. They're all pretty great takes that you should definitely check out above.
10. Zebra Katz (Jeffree's)
This. That. SHIT. Zebra Katz opened my mind to listening to much more hip-hop than I ever thought possible. The above track and video just blow me away with its Yonkers sensibility. And I'm truly loving the heavy bass. For me, this was the collaboration of the year: NYC's Katz, hot on the heels of his release on Diplo's Mad Decent label, and Boyfriend one of the rising stars of tropical bass.
Neu: The Grammar of Live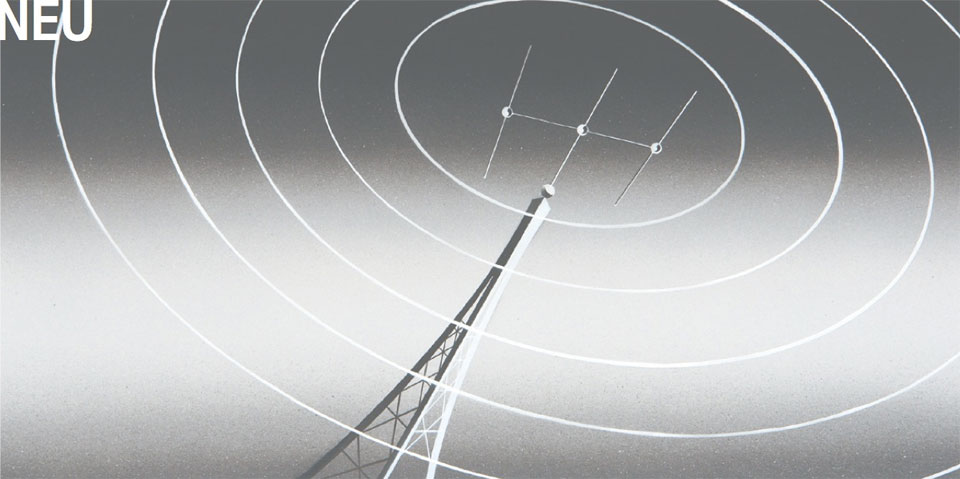 Historically, prophets have been too holy to bet. But times have changed. Recently, Wired staff writer Steven Levy put his money where his mouth is after a discussion with Wired co-founder Kevin Kelly on whether live streaming would dominate online video in ten years time. Levy made his prediction official through Long Bets, a website promoting "societally or scientifically important" wagers with a minimum confirmation period of two years. Here he makes his case for why life is more live than ever before.
 A.J. Samuels: Live streaming has become commonplace, but a lot of people still like their entertainment with some narrative. Do you think you're underestimating the importance of scripts and editing in predicting live supremacy?
Steven Levy: Streaming encompasses more than just material geared for a broader public; it's also as much about customized streams. We're entering an era where everything we see can be captured and streamed live, whether it's people holding up their smartphones to stream for friends and family, or something more professional for a wider audience. That said, I also think that we'll soon have the capabilities of streaming our kids' soccer games more professionally, with effects and multiple camera angles and all that. Our live editing capabilities will vastly improve and be easier to use—just like with photo editing or the professionalization of amateur recording with new plug-ins. I'm pretty convinced that there won't be many family events in the future not being livestreamed.
AS: Is this just one more nail in the coffin for network television?
SL: Not necessarily. I think the bulk of television postproduction and movies will remain as is. But live will have more cache, and as that happens, pre-taped stuff will try harder to capture the feeling of live. Over the past few years you've seen network TV do a number of live series episodes—30 Rock's done it, House has done it—and they've been hugely popular. People connect with the immediacy of live action, even if it's simulated. I would also venture to say that it goes for movies and reality TV too. Shooting with handheld cameras might predate streaming, but it'll also be bolstered by it. The same goes for reality TV. The grammar of live will permeate all forms of video.
AS: Which platforms are at the forefront?
SL: There's still an enormous infrastructural challenge. Some of the big network providers simply don't want to give up the bandwidth. That's probably the biggest obstacle at the moment. But I would say Google has the best foundation with YouTube. There's also Google+'s Hangouts, which has replaced Google's traditional video conferencing tools that the company used to get from a third party. Hangouts has become the most important part of Google+ and I believe it's merging with YouTube. To be honest, this is where I'd expect to watch my daughter's soccer game in the future when I'm on the road. Other platforms like Justin.tv have been geared towards streaming for a while, but they don't quite have the name or the following to be dominant players.
AS: I recently checked out a few Justin.tv users' live streams and  was surprised by being interrupted with ads at seemingly random intervals. Imagine missing your daughter's goal because of a poorly placed VW commercial. Fahrvergnügen kaput. All parties lose.
SL: Streaming is still in its infancy, and continuous observation channels haven't reached their full potential. Justin.tv was forced to adopt that business model to stay afloat, but randomly placed ads aren't ideal. I can imagine streamers in the future with the power to block or indicate the right time for a commercial. Like television.
AS: Other than personalized streams, what are you interested in seeing live?
SL: I'd gladly pay five bucks to watch a well-shot concert stream with good sound, and soon, all concerts will be live streamed. I'm sure there are plenty of people wondering when they'll be able to follow the Boss or Best Coast on tour from their computer. Personally, I'd also like to see more politics, on all levels. Oligarchs controlling bandwidth, like Berlusconi in Italy, is a scary reality. I guess it's the same in the US, but instead of politicians owning it, private companies pay off regulators. Freeing the spectrum for innovation is the real struggle.
Illustration: Kraftwerk/Emil Schult, Antenne. Courtesy of Sprüth Magers, Berlin London.
Fast Food 5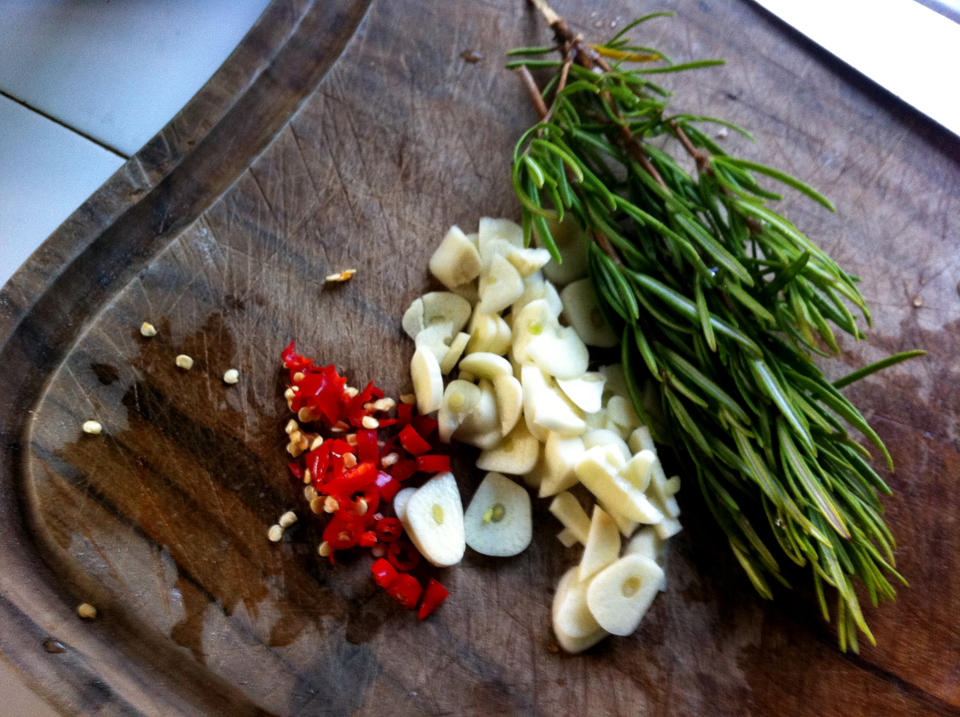 Fast Food is a new, regular feature on EB.net by Thomas Schoenberger and Max Dax. Every Saturday you can read a new piece of a sophisticated ongoing conversation about cooking, traditions and how to read the menu of any given restaurant. It is a discussion about disappearing spaces and why so many chefs listen to Miles Davis' so-called 'electric period' after an exhausting night in the kitchen.
Read previous episodes of Fast Food here.
Dax: The semi-legal Hafenstraße backdrop was essential for the restaurant's founding myth. It is in fact only possible to pin down the story of the Restaurant Schönberger—and I know that this might sound redundant at first glance—because there is a story to tell. As opposed to, say, all those franchises of restaurant chains where no real story can ever to be told or written down. You need a story like this to make an inventory of a restaurant. I believe that you can approach a restaurant with a similar methodology and vocabulary as you classify, document and contextualize a piece of art. By talking about the Restaurant Schönberger we save it from oblivion.
Schoenberger: Let's face it: We are very much aware of the fact that we conduct this dialogue about cooking not only in a public space . . .
Dax: . . . we are sitting in the Osteria al Bacco opposite the Geto Novo in Venice's Cannaregio quarter. It is now 10 p.m. and we are recording this conversation with my tape recorder, a digital Olympus Dictaphone. There is five other guests in the osteria.
Schoenberger: Not only that. Even more important is the fact that we are fully aware of the fact we are conducting the dialogue in front of a virtual audience. Everything we discuss will be transcribed and published in this blog—before it will eventually be released as a book. Every mental leap and every cross-reference leads somewhere in this stream of consciousness. We chose the story of the Restaurant Schönberger as a starting point for this narration as we knew that we literally needed a heavily charged location. A space that serves as a proxy for the hundreds or thousands of spaces that we could have mentioned instead. Fast Food reports about the enjoyment that can be found in everyday occurrences such as dining, cooking and drinking. It repeats the idea that certain traditions must not be forgotten. As I said before: Every family-run restaurant with a story that has to close because a quarter becomes gentrified is a real loss. We have to defy perdition in the same cadence as the Hafenstraße squatters who couldn't accept their street becoming an object of real estate speculation—that would have changed the face of St. Pauli forever.
Dax: I remember: At a certain point I had finished cleaning the string beans. You were still on the phone discussing something with someone I didn't know. You had put on a record called "Pangaea" by Miles Davis—by the way my first introduction to jazz. I was sitting at my table, enjoying my white wine when the kitchen brigade arrived. I had to go then and we didn't see each other for some time. Even though we had barely said a word, I associate this dizzy fall afternoon with the beginning of our friendship.
Schoenberger: For sure it was a memorable encounter. I still remember what I thought when you started to clean the beans. I thought: Here we have a guy who had no connection to me whatsoever except that he liked what I was doing. But the appreciation was mutual. I knew quite a bit about you because I had done my research. I knew, for example, that you had quit your work at Alfred Hilsberg's. And I knew that you'd been Jeffrey Lee Pierce's personal assistant and that you had—when you were still living in Kiel—suggested a caterer friend of yours in Kiel to order large amounts of Trebbiano from my Vertrieb trockener Weine. You had changed sides and become a journalist. I very clearly recall how I became aware of you and why I eventually did this research about you. One day, my maître d' approached me and insisted that I read an article about the restaurant that he'd found in a newspaper. As usual, I resisted. I hate food journalism. It didn't even matter if an article had been written about the Schönberger or about another place. I hated them all. The vast majority of journalistic pieces about restaurants or food are crap. They are written without any consciousness of tradition and knowledge of context. These articles usually, first and foremost, display the ignorance of their authors. It becomes even worse if the writers actually do know a bit about cooking. Most of their articles use language as a deadly weapon. They kill or hail chefs and restaurants with their writing as they are pretty class-conscious in the worst sense of the word.
Dax: The role of the critic has dramatically changed with the triumphal procession of the Internet and the availability of information in general. I totally understand your aversion against journalists whose job it is to professionally criticize. Nothing against that job description. Every now and then I read fantastic reviews. The way The New Yorker's Richard Brody reviews "Shoah" by Claude Lanzmann, for instance, is just state of the art.
Schoenberger: The same goes for food critics like François Simon of Le Figaro fame or Maurice-Edmond Sailland, better known as "Curnonsky". I don't know how to put it: They were different.
Dax: . . . or take music critics such as The Wire's Chris Bohn or, in Germany, Diedrich Diederichsen who successfully invented a brand new way of saying complex things in the German language. To me, these are real writers in a literal sense. But the profession of the critic is at stake today. Yes, we need people who filter for us—and they have to find ways to filter better and even more accurately than the stunning algorithms that Google or Amazon are using. But no, we don't need point of view journalism anymore if the human being behind this point of view doesn't have the time to fundamentally look into the complexity of a given topic. For decades now, I doubt the so-called objectivity of the critic. I always preferred the subjective aggregation of information and context that admits that nobody can know everything. It's like that famous Socrates quote "I know that I know nothing". I would never predicate anything else than that. As a consequence, an article about the Schönberger or any other place would have to explain contexts such as the tradition of the working man's canteen, the tavern and the osteria to rightfully carve out the differences and the unique aspects of any given space. If you don't integrate this knowledge and if you don't display these rhizomatic connections, you'd run the risk of comparing a telephone book with a novel. Or, to refocus back onto the field of gastronomy: to compare the typical pizzeria in a German provincial town with a Napoletanian place that only sells two types of pizza vera.
Schoenberger: Well, my maître d' didn't allow himself to be put off. He insisted that I read your piece about my place. Your article was headlined "Remembrance of Things Past", just like the novel by Marcel Proust. When I read that line I wanted to read the rest of the review, too.
Steven Levy skypes with Rick Holland
In the jungle of digital communication, user generated content? has become increasingly designed for temporary consumption; here today, gone (or irrelevant) later today. That is, until the posts, tweets and streams of digital consciousness are turned into books—a somewhat bizarre measure of the literary value of new media. For British poet and blogger Rick Holland it's clear that as users become innovators, the content of their digital narratives isn't just becoming more complex, it's also being taken more seriously. Fresh from his musical collaborations with Brian Eno, Holland took time to skype with author and new media expert Steven Levy on the development of electronic storytelling and the relationship between digital literacy and digital literature.
Rick Holland: Steven, in anticipation of our discussion, I've been writing down ideas non-stop on how new forms of digital literacy have changed conventional literary narrative. After a lot of brain bashing I've reached the conclusion that writing poetry or novels these days hasn't changed all that much, but the process of amalgamating things to write about has changed enormously. The ideas we collect and how we collect them—where we cull them from—seems to me the domain of real evolution.
Steven Levy: I agree that writing a book or telling a larger story hasn't changed all that much in the past few years. But the daily forms of communication and storytelling have changed drastically, and?I think that affects how we think.?I think our brains are hard-wired to respond to narrative and storytelling, so it's not surprising to me that we construct narratives out of all possible forms of communication and expression, and that's why platforms like Facebook, Twitter, YouTube, blogs and instant messaging have become such rich wells of ideas: because they each present different forms of spontaneous narrative. It adds a lot of adrenaline to the production process?when you know how quickly you can reach a massive audience by posting something in one form or another. And posting or tweeting doesn't benefit from careful rewriting—which is otherwise key for a certain kind of written excellence.
RH: Your last sentence about rewriting is particularly interesting to me. When I was growing up, I always thought that anything in a book or recorded on a tape or CD had reached this level of authority that was so removed from the world that I lived in. I never imagined I could reach that world. These were musical or literary narratives I could access but I could never really take part in. In the past few years that barrier has come down dramatically. For me, there's a real kick in publishing and posting things in their imperfect form. Somehow the world is starting to understand that maybe being wrong, and being wrong publicly, isn't such a bad idea. And while some get their knickers in a twist about privacy, slowly people are also starting to understand that there isn't so much about them that is so unique or so important to protect.
SL: I grew up in a lower middle class section of Philadelphia and the idea of breaking into the world of print and public storytelling seemed just as unrealistic for me as it was for you. The thing is, I actually can pinpoint the moment for me when that barrier between "authoritative" media and what I could produce at home completely burst. As a kid, it was always the concept of ital?ics that got me. I couldn't produce them on my typewriter, and even later when I started writing for newspapers, I would still have to underline stuff for the printer to know that it should be in italics. But only a professional typesetter could really do that. Then I saw the Macintosh computer while writing an article about it for Rolling Stone. I remember we all gathered around this thing in the office and were blown away by how you could set something in italics with a simple mouse click. And that, to me, was the first step towards more professional self-publishing. Now the tools are all accessible, but they've become harder to master.
RH: I would never say I've been able to "master" any aspects of digital technology. I'm still very much a consumer in that sense. But what I have been able to do is use the technology that other people have developed and refined to air my own ideas in a way that remains . . . live. At least in terms of the editing process.
SL: I think you're being modest here, Rick.
RH: New forms of digital literacy basically help different people with different skill sets to get together far more easily than in the past… and produce hybrids. For me, that's the single most interesting thing to emerge from new technology. Although my last big collaboration with Brian Eno came about from meeting in person, not from trolling online.
SL: Brian Eno casts a big shadow in the digital world, as well as in music and art in general. I was involved early on with the Whole Earth Catalog and Eno was good friends with editor-in-chief Stewart Brand, so our paths would occasionally cross. I remember his participation in this thing called the Cyberthon, which was put on by the Whole Earth people around 1990. It was a twenty-four hour virtual reality happening, so it had this media-art bent. These days we've become far more interested in augmented than virtual reality, but back then all things "virtual" made a big splash.
RH: What's the difference between augmented and virtual reality?
SL: Well, virtual reality implies that you're tricking your senses to think that you're in a different world. You're putting on a helmet and gloves perhaps and replacing your sites and sounds with an artificial environment. Augmented reality is more like adding a layer of digital content to the existing world, like holding up an iPhone to the street and seeing Yelp reviews floating in front of restaurants. It's interesting that virtual reality never really caught on all that much. I guess people don't really want their senses completely hijacked.
RH: No, they want their say, too. I recently spoke to somebody who's developing technology for interactive music, where your environment, heart rate, and personal input all affect the piece you're listening to—not unlike Eno's Bloom app or Björk's new album, actually. It seems like technology is really pushing the consumer towards creating.
SL: It is. But that's balanced out by other inane forms of digital narrative like LOLcats.
RH: What's that??
SL: Trading pictures of silly cats with bad captions.
RH: If I had to choose, I would say that first-person-shooter games would be my least favorite form of digital narrative. And I don't care how interesting it is that you can play online against people from all over the world. I just don't understand the romance in everybody blowing everything to hell.
SL: Rick, I've read quite a bit of your poetry on your blog. Do you feel like reading a poem on a screen is different than reading on the printed page?
RH: I don't think the process is so different, really. But you're probably more likely to be in a relaxed brain state when you've happened upon a poem in a book, which seems like a more private moment, one which potentially allows for a deeper experience. But with tablets and e-book readers, it seems like that difference is disappearing as well. I mean, people are so completely unselfconscious about using technology wherever they are that it's become the most normal thing in the world. I've always been most interested in presenting poems where they'll be found very easily. I tend to write short poems that are very condensed and contain lots of imagery. I'd like to compare it to writing code. The idea of saying a lot with few words or not much code is an attractive one.
SL: I think we're in sort of a transitional state at the moment. We're still figuring out ways to adapt older media formats to newer ones. I do think that new forms of digital literacy will change the way we express ourselves in the analog world.
RH: It might seem almost crude nowadays, but when I first saw Memento I was really intrigued? by the fractured narrative. I think these days people are ready for narratives to become even more fractured and multi-sensory with poetry and other art forms moving together. But maybe we're not there yet. Maybe new forms of narrative are still getting in the way of experiencing something on a deeper level.
SL: In the very beginning, film was still searching for its narrative voice. It took a few years before the camera could tell the story without the need for conventional text appearing on the screen or spoken by a narrator. Little by little people discovered the grammar of film: quick cuts, fast forward, fades. And this stuff, which is now conservative, was radical when it was being developed. And it went on to transform literature, too.
RH: Like all of us, I like to imagine what "radical" new forms of narrative we'll encounter in the future. I know you've written extensively on neuroscience as the next frontier. I can see the presentation of poetry and art tapping more into what's happening in neuroscience, although I think it's starting to happen already, with the interest in pre-lingual activity, that is. The poem has moved from the page to the screen—I can only imagine the more abstract forms and different representations it will assume in the future.
SL: Yeah, but there is generally still a significant divide between how digital media is consumed as opposed to print. Most new forms of digital narrative, metaphorically speaking, are like rivers or streams. Think of the flow of tweets or Facebook posts, which people usually only read once. You don't step into the same river twice. Print these days is more lake-like, more static. But deep.
RH: I think that's a wonderful way of explaining that. Actually, I read Hackers recently and my brain was just exploding with ideas.
SL: That's a good "lake" example.
RH: Yes, especially because you wrote it years ago and it also took you years to write, didn't it?
SL: Yeah, it did. It had rereading written into it, in a sense.
RH: I needed a good day of just thinking to process the experience. Luckily, living in Dorset, I had a chance to do that down by the sea. I think the hard part of consuming media these days is doing it in a river-river-lake fashion, to use your metaphor—to temper and balance the different experiences with different media. Information burnout is a real and regular danger, however sophisticated we are at processing many threads at once. It's just so easy to get excited by the immediate gratification of digital media.
SL: That's actually a really important discussion these days: whether constantly consuming temporary media and never having to memorize anything because you can look it up online is affecting brains and changing the way we think.
I think it does, but I also think that combining digital literacy with lake-like knowledge will give people evolutionary advantages.
RH: Steven, I have yet to read In the Plex, but I'm very curious to know what you make of people's concerns about the ability to "independently" navigate their way through the web using a Google search engine. There are fears that Google has too much power to direct a user's interests towards or away from a certain direction.
SL: Well, Google has stepped up the personalization of searches. These days, if you let them know you're vegan, then when you search for restaurants in your area, you won't find anything that serves meat or dairy. Google knew that this would be a big step for a lot of people, so they've created a toggle switch that allows you to turn off the personalization. But in my opinion, when we're checking out publications in a newsstand, we tend to focus only on the things that interest us and block out the stuff that doesn't. So somehow it seems like asking Google to keep all options open for searches isn't just impractical—it's also something we tend not to do in real life anyways.
RH: People think they're being led down and trapped in ideological or informational cul-de-sacs . . . I think they're afraid. Would you agree? Do you think that's a legitimate concern?
SL: Absolutely. But if you want to find things online you don't agree with, it's never been easier than today. I think the enemy is still ourselves. You know, you get an idea of just how broad Google's reach is and all of the things it encompasses just by looking at the history of your own searches—or even better: the history of thousands of other people's. In Google headquarters there's actually a stream of endless searches that's on display in the lobby. It doesn't include people's names, but they have everything else. The associations are incredible. It's like some sort of beat poetry . . . or a probe into the psyche of the world. When I was doing research for In the Plex, they told me that a third of all searches were completely unique, totally virgin.
RH: I never would have guessed it would be that many. That's quite promising for the human race. Sometimes I get the feeling technology is very much inspired by fiction.
SL: I think science fiction is especially inspirational for tech people, but I think it's really a question of mutual influence, because obviously writers are strongly influenced by new technology. In terms of the former, Andy Hertzfeld comes to mind. He's a classic hacker who worked for Apple and is now over at Google. He actually designed the circles for Google+. Andy's an avid and very sophisticated reader and every time I talk to him, we're always going back and forth about fiction. I have the feeling that one day, if he ever stops coding, he'll write a great novel.
RH: As a writer, you're endlessly fascinated by documenting technological and computer-related leaps forward. That necessarily involves the meta-narrative of describing new formats of digital storytelling and representation. In a sense, you tell stories about new ways to tell stories. What other things inspire you aside from technology?
SL: Well, one of the most inspiring things that have ever happened to me was rediscovering Einstein's brain, which, in and of itself, was kind of technology independent. Well, not entirely, of course . . .
RH: I beg your pardon?
SL: Like, his real brain, in a jar.? I had an editor at the New Jersey Monthly who told me that Einstein's brain had somehow disappeared after it had been removed from his head for the autopsy. Strangely, there was nothing ever published about the disappearance. Mind you, this is around 1979, almost twenty-three years after Einstein's death. So my editor told me to go find it, and I did. Einstein's estate denied knowing where it was and nobody really wanted to help all that much, but eventually I ended up contacting the guy who conducted the original autopsy and, lo and behold, he had it in a jar in a cardboard box in Wichita, Kansas. It was just sitting around his house.
RH: No way…
SL: Yes way. It was pretty incredible. The thing is, you'd think that maybe it wouldn't be so incredible just looking at a brain. I mean, take somebody like Steve Jobs: I'm sure his brain doesn't look that much different than anyone else's. But he was such a unique and powerful person, so people obviously wonder what maps out to that. And when you're staring at the thing itself, the feeling is pretty overwhelming. Looking at Einstein's brain, I thought I was staring into the mystery of life itself.
RH: Believe it or not, I had a similar experience staring at the bodies on display at Gunther von Hagens' exhibition in London. I actually had no plans of going, but then a friend of mine convinced me with some free tickets and I ended up being absolutely amazed and inspired by the mechanics of the bodies. There is this massive, untapped field of potential that emanates from the physical objects that produce such complexity. How to represent the mind's pre- linguistic, unfiltered consciousness is what constantly pushes me forward, artistically speaking.
SL: Sometimes it can feel like a wild goose chase, no?
RH: Absolutely. But on good days I prefer to think of it as my own personal search for the Higgs boson. ~
Steven Levy is a senior staff writer for Wired and the author of numerous award winning books on digital culture, including Hackers: Heroes of the Computer Revolution and Crypto: How the Code Rebels Beat the Government – Saving Privacy in the Digital Age. His most recent book, In the Plex: How Google Thinks, Works, and Shapes Our Lives, explores the infrastructure and "creative disorganization" that's led to Google's unparalleled web dominance. Levy is also a regular contributor to Electronic Beats.
Rick Holland's recent spoken word collaborations with Brian Eno have been likened to Eno's previous work with David Byrne: joyous, experimental, and distinctly melodic. Their double LP Drums Between the Bells and the recent EP Panic of Looking were both released on Warp Records in 2011.
—
Photo: Rick Holland by Luci Lux.
Photo: Steven Levy by Miguel Villalobos.