Thomas Fehlmann recommends Actress' <i>R.I.P</i>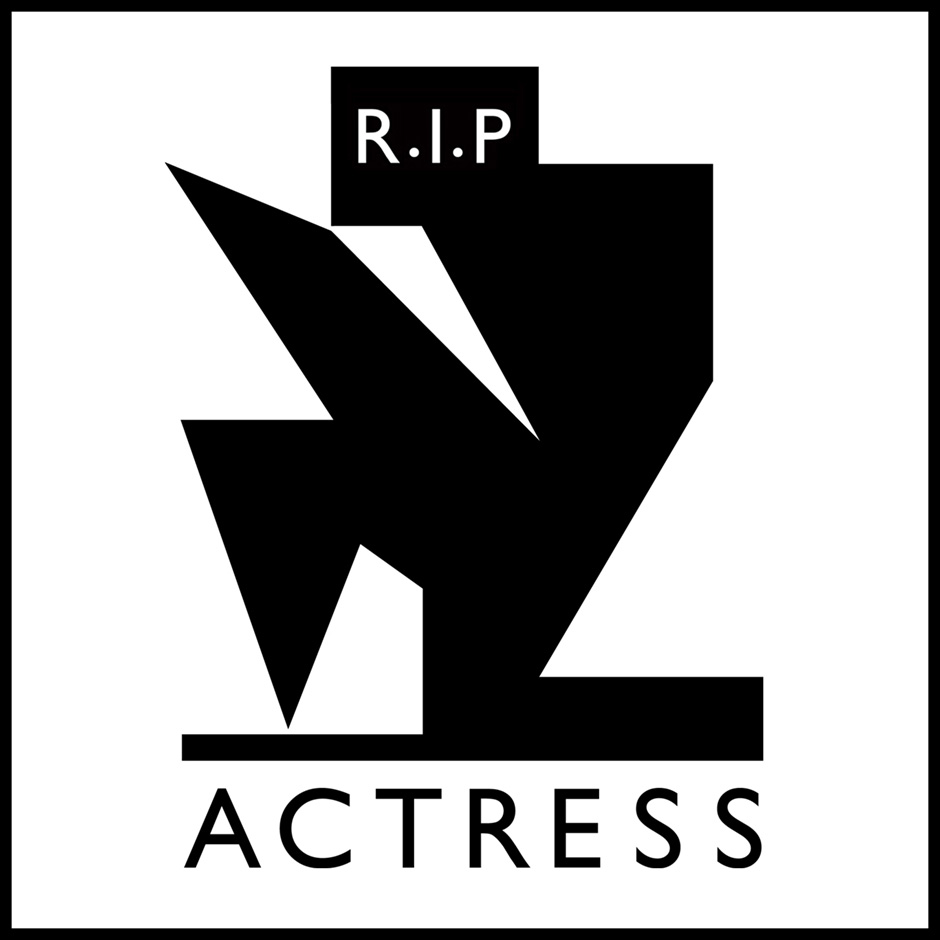 In advance of the new album from the British, experimental club producer, we revisit Swiss-born Thomas Fehlmann's—electronic musician and founding member of German NDW legends Palais Schaumburg—review of his previous one. Currently based in Berlin, Fehlmann is a frequent collaborator with numerous British and Detroit-based techno acts, as well a floating member of The Orb and co-presenter of weekly radio show Oceanclub Radio together with Gudrun Gut. This recommendation is taken from the summer 2012 print issue of Electronic Beats Magazine.

Darren Cunningham, aka Actress, began his career as a professional soccer player for West Brom. Thankfully for us, he turned his talents towards music after suffering a knee injury when he was twenty-five. Well, nobody wishes injury on anybody else, but with music he seems to have found his true calling, as there aren't that many artists or producers out there today who are as skilled at converting their inner sounds, their inner music, to tape. That's how I hear R.I.P—as a "mind" record that seeps into the body; it's sensual, melancholic and beautiful without indulging too much in superficiality by being reduced to the essentials. Dark, ambient techno tracks with tuneless synths, breathing compression and bathed in strangely warm pink noise. Actress leaves out all of the unnecessary stuff, both melodically and in terms of production, and sticks to a very specific sonic palette, avoiding what I would describe as the "safety" elements in electronic music. He dares to be uncompromising and at the same time miraculously succeeds in making something entirely accessible. Actress rejects the dancefloor appeal, and the songs on R.I.P are more explorations of specific structural ideas. He's looking at a single musical recipe from a number of different angles, and there's no listening manual. R.I.P follows the true-school idea of an album thoroughly reflecting the inner world of an artist at a certain time. From a producer's perspective, I find artists often get lost in the machines they use, and the result is usually them being more controlled by them as opposed to the other way around. Actress is able to maintain control while keeping the spontaneous feel throughout. It sounds like the sign of being in a healthy relationship with his artistic self.
From very early on I've been not only buying Actress's albums and singles but also listening to his remixes, and it was immediately apparent to me that he has his own playful voice, which, by the way, is also apparent in his DJ sets. He's an originator who's also not shy at hinting at his influences—who, importantly, are originators themselves. Take the Derrick May feel from "Marble Plexus", or the Black Dog-ish references on "N.E.W.". But there's also something about Actress and R.I.P that reminds me of Constantin Brâncusi, a sculptor from the beginning of the twentieth century. Aside from Brâncusi's general minimalism, he created these "endless pillars" which were patterns carved into tree trunks and placed directly into the floor. The pillars had no beginning and no end, and neither did the carvings. You only see a section that implies endlessness. Similarly, Actress's endless compositions start more or less in the middle of the action, and only build or progress very subtly, if at all. And he has success with it—or at least what you can call success in today's bizarre music industry. His label, Honest Jon's, has proven once again to be a rare haven for fresh approaches, giving their artists the necessary space and freedom to explore. I guess it's success minus the obvious sales figures—which is to say it's success for my ears. ~
Actress' R.I.P is out now on Honest Jon's. This text first appeared in Electronic Beats Magazine N° 30 (2, 2012). Read the full issue on issuu.com or in the embed below.
Gareth Owen on Actress – R.I.P.
I have always been drawn to the thugged-out fog of Darren Cunningham's music. Obtuse yet rounded, harsh but soft, his world of sound is part of a universe where nothing is quite as it seems. When I listen I find myself transported to the aether, where grain and grit clog my minds eye and time itself congeals around me. Actress is, to my mind, as close to psychedelic as electronic body music gets.
As I find myself pulled to the deepest recesses of my consciousness, I resist my usual urge to pick the music apart, to try and understand how it is made. I don't meditate and I am only vaguely aligned with the cosmos, but I most definitely feel the tractor beam-like pull of some "other". I don't believe in ghosts, but I believe ghosts exist in the music of Actress. The specter that haunts with a muffled vocal snippet here or a snatch of a few A chords send a chill up my spine, but like a favorite horror film or desolate place, the brood and menace only serve to warm my heart.
R.I.P. has been described as the most coherent Actress album to date. I concede that's true. But do not confuse coherent with accessible. Spine tingling hooks (of a sort) such as on 'Maze' or the Prince-sampling 'Purple Splazsh' are few and far between. The trajectory here feels more linear, the layers of static that conjure images of a clouds interior feel thick and dense. To say that R.I.P. is greater than the sum of it's parts seems too trite, though I struggle to find a more succinct metaphor for music that moves me very deeply in ways that are not easy to explain. I don't think the title is abstract. This feels like the final exploration, a last dive to the cultural titanic of rave culture. What comes next will be very intriguing. In the meantime, I recommend you reacquaint yourself with the story so far before giving this album your full attention.
Actress – R.I.P. (preview)
Actress to play Tate Modern
Actress, one of the most exciting electronic producers around is about to perform a special afternoon set called 'Infinite Kusama Silent Disco' at London's ever emerging Tate Modern. According to their website, on March, 24th Actress will be performing music to accompany the on-going Yayoi Kusuma exhibition alongside two other inspiring musicians: Lapalux, from Fly Lo's Brainfeeder imprint and Koreless, who signed to Pictures Music. And if you're under 25 years old, there's no admission. See you there.
R.I.P will be the name of Actress's third album. Actress is the pseudonym of Darren Cunningham who's skitzoid rhythms are dense with purple haze and paranoid ticks. His first album, Hazyville which was released on his Werk discs, hinted at some of the oddness to come but his record for Honest Jon's – Splazsh was the one that really tipped him out the ether and into our collective consciousness. Falling between the cracks of grime and dubstep into a post-bass wormhole Actress' sound is very, very singular. Despite some desperate searching we have not yet found any audio clips of R.I.P yet but if you want to join us in regular refreshes of the Hones Jon's product page, which currently contains just the Will Bankhead artwork, then feel free.
In related news Cunningham recently joined Damon Albarn on a trip to The Democratic Republic of Congo recently for the Oxfam sponsored DRC Music project. Coincedently, Damon Albarn is also the one of the people behind the Honest Jon's label.
You can catch Actress on tour at the following locations:
January 20th PL Wroclaw – LOG:IN Klub
January 21st DE Berlin – Horst Krzbrg (w/ Emika, Pinch, DJ Pete)
January 27th UK Edinburgh – Bongo Club (w/ Neil Landstrumm)
February 2nd UK London – The Bussey Building (w/ DMX Crew, John Heckle, Gerry Read)
February 18th BL Brussels – Recyclart (Goethe Institute Brussels & meakusma night w/ Monolake, Farben aka Jan Jelinek, Anstam, Sensu)
March 9th DE Berlin – Gretchen (w/ 2562, Delfonic)
DRC Music releases Oxfam benefit album
Damon Albarn has been travelling again. It's not been the first time for the Blur- and Gorillaz main man to go to Africa – as a co-owner of record label Honest Jon's he has dug through local archives and collaborated with native artists again and again. In July this year, Albarn made his way to the Democratic Republic of Congo (DRC), joined by western musicians such as Totally Enormous Extinct Dinosaurs, Dan The Automator, and Actress. They wanted to make music. They wanted to make music with the contemporary musicians of Congo.
Today, the result of a five day visit has found its way into the Warp Records catalogue: DRC Music's 'Kinshasa One Two', a 14 track strong album, is released today and it's one of the best things we've heard this year in global pop as well as in electronic music – simple is that.
Together with Bokatola System, Tout Puissant Mukalo and The Okwess International, DRC Music is a stunning fusion of Congolese sounds, instruments and rhythms with contemporary western bass music. Tracks such as 'Ah Congo' with its deep and slow dub rhythm and Jupiter Bokondji's hypnotic vocals will definetly end up in my dj sets, just as the polyrhythmic, high speed traditional chant song 'We Come From the Forest' that seems at if it might also fit as an extension of Caribou's 'Bowls' track. Then there are references to 2-step ('Lingala'), Industrial ('If You Wish to Stay Awake'), rocksteady and reggae ('Respect of the Rules') and the obscure genre afrorock ('Lourds'), which gained attention lately with bands such as Vampire Weekend. The difference here is: this is authentic afropop.
'Kinshasa One Two' is being released worldwirde through Warp Records as a digital, CD and vinyl release. All benefits of this non-profit project go directly into the work of human rights organization Oxfam, which is working in the Democratic Republic of Congo, helping the hundreds of thousands of people "to access education, clean water, sanitation and basic hygiene", said Pauline Ballaman, Oxfam's DRC country director.
"Not only will DRC Music shine a light on the incredible musical talent coming out of the country, it will raise much needed funds for Oxfam's invaluable work here and focus the world's attention on Congo once again, seeing it as a place of inspiration, creativity and hope", she continues.
Warp Records issued a statement, too: "We feel incredibly fortunate to be involved in the journey that culminated in 'Kinshasa One Two'. It's completely, brilliantly, unlike anything Warp has undertaken before, but nonetheless feels like a very natural endeavour for us to be a part of. We're supremely grateful to all the artists, musicians and producers who joined together to create this amazing record and shared a vision of contributing in some small way to benefit the people of the DRC."
You can stream the album in full below and buy it as a CD digipack (including bonus tracks, a download & booklet) or double gatefold vinyl (including 'art cards', download and bonus tracks). Or you can win two copies of the DRC Music vinyl release right here and now. Here's what you need to do: SPREAD THE WORD! Share this article or the http://drcmusic.org website with your friends on Facebook, Twitter, Google+, Tumblr, or wherever – just tell the world. Then copy/paste the public deeplink to or make a screenshot of this shared item and send it together with your full name and postal address @electronicbeats.net until October 14th, 5pm.
COMPETITION IS CLOSED, WINNERS HAVE BEEN NOTIFIED