Videodrome 84: This week's best videos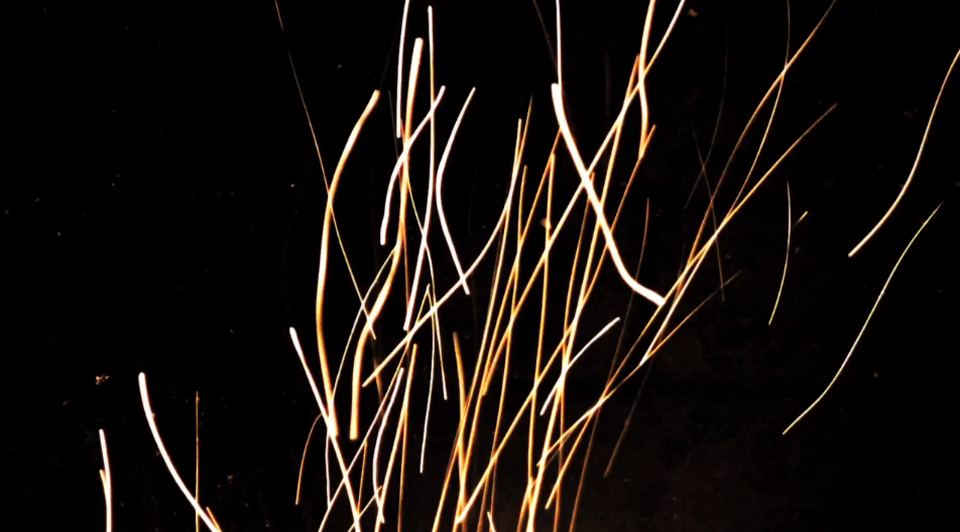 Looks like we'll be seeing another huge wave of small budget music videos in 2013. Two weeks in and we're already being treated to some fabulous music videos from the likes of Is Tropical, Laura Mvula, Housse de Racket, Actress, SBTRKT and, yup, many more…
#1 Factory Floor – Fall Back, directed by FF & Kit Fitzgerald
4-to-the-floor is still alive! Good to see US imprint DFA back in the dance game thanks to amazing britsh outfit Factory Floor. Listen to their dancy tunes and watch the video in its full glory. Best band of 2013, so far.
#2 Charli XCX – You (Ha Ha Ha), directed by Ryan Andrews
This girl is made for 2013. Watch out for her (as of now) untitled debut album, expected sometime in February. But this should help us survive until then.
#3 Farafina Lolo – Dakan, dir?
TTT brought me here. Some kind of post-Shangaan kind of vibe. Love the dancing style—amazing.
#4 Is Tropical feat. Get People – Venezuela, directed by Gareth Phillips
New video for post-poppers Is Tropical's "Venezuela" track, taken from the latest Kitsuné compilation. Ca marche bien.
#5 Breach And Dark Sky – The Click, dir?
Dazed Digital premiered the video for Breach & Dark Sky's new single, "The Click". Made for the dancefloor.
#6 Telephoned – Nearly Lost You, directed by Josh Wehle
Nice track from Telephoned. Last year the NY duo released their amazing EP "Singles". Nu-Disco <3
#7 Housse de Racket – Aquarium, directed by Frank Seiler
I can really enjoy French synth pop from time to time. One of the best examples are HdR, who just released their new video for "Aquarium" off the album Alesia. If you like Yelle, you'll like HdR.
#8 Mountains – Living Lens, directed by Koen Holtkamp
Slow motion music from Mountains aka Brendon Anderegg and Koen Holtkamp. Here's "Living Lens" from the duo's forthcoming Centralia album—out on Thrill Jockey Records January 22.
#9 SBTRKT – Trials of the Past, directed by Ross Anderson
New video from one of last year's killer albums. Quite a surprise that they are still commissioning videos… Anyway, you know the track, it's dope—and the video is kinda twisted. Take care
#9 Nü Sensae – Spit Gifting, dir?
What exactly is going on in Vancouver? Is punk coming back? Check the likes of Japandroids, White Lung, Peace, Destroyer or—yes—Nü Sensae. Check it.
#10 How To Destroy Angels – The Loop Closes, directed by HTDA
Taken from their An Omen EP which was released this past November at howtodestroyangels.com. Now we're awaiting the band's first full LP, Welcome Oblivion. That album is set to release on March 5 through Columbia Records. Look out.
#11 Looks Realistic – Where Does It Come From?, directed by Broken Machine Films
Looks Realistic aka  Joseph Bastardo and Ryan Mulhall are about to releases their Where Does It Come From? on tape and VHS through Constellation Tatsu at the end of the month.
#12 Laura Mvula – Father Father, dir?
Very talented Laura Mvula performs Father Father for Rankin's Hunger TV. Her acclaimed debut album Sing To The Moon is due to be released 4th March 2013
#13 Actress – Voodoo Posse Chronic Illusion
Actress' label Werk Discs has teamed up with Ninja Tune once again, this time to release a new 12-inch sporting three new tracks from the man. Pre-order the it directly from Ninja Tune (says "sold out" though) or from Boomkat.
Videodrome #21 – This week's best videos
#1 Pretty Bird – beeeeeallllyourrrrpotchall (directed by Lindsey Klonoski)
Sick of all that over-produced, over-hyped and over-thought music out there? Then here's a deliriously ultra no-fi, stripped back, hip hop-tinged track from Athens, Georgia-based experimental/psych hip-pop outfit Pretty Bird off their Rules LP.
///
#2 tUnE-yArDs – Gangsta (directed by Merrill Garbus)
Merrill Garbus' tUnE-yArDs has a new clip for 'Gangsta' from her outstanding new album w h o k i l l. This is the second video from the album, the first of course being the chaotically anthemic 'Bizness'.
///
#3 Björk – Moon (directed by herself)
Björk has been hard at work in preparation for her upcoming LP Biophilia, with roles including directing, producing, and art directing the video for her new single 'Moon.' The Icelandic diva got help along the way from the likes of Inez & Vinoodh, M/M Paris and James Merry. Biophilia will be out October 11.
///
#4 Com Truise – BrokenDate (directed by Will Joines)
Here's the new Com Truise video for his track 'Brokendate'. Inspired by equal parts Blade Runner and Tron, the video does an excellent job of converting Com Truise's particular brand of dark, synthy music into appropriate visuals.
///
#5 Dam Funk – Forever (dir.?)
There aren't too many artists that keep real funk music so alive and well-heard. One of THE heppest cats you'll ever meet, Stones Throw artist DâM-FunK continues to take us with him on a fantastic musical voyage to the realm of cool.
///
#6 Steed Lord – Bed Of Needles (directed by Einar 'Mega' Egilsson)
I've been disappointed by a lot of average music videos lately, but Steed Lord took 'Bed of Needles' to another level. The filming and editing are on point, and the visual is creepy, artful, stimulating, and brilliant all at once.
///
#7 Is Tropical – Lies (directed by Jonathan Leder)
NSFW. Directed by Jonathan Leder, the creative director of America's luxury erotic magazine Jacques Magazine. 'Lies' is the third single from Is Tropical's debut album Native To, which is out now.
///
#8 Malente & Zero Cash – I'll Be There (directed by Zero Cash)
Check the video for the new Malente & Zero Cash track 'I'll Be There' which is released on No Brainer Records and it was directed, stuffed with EFX and cut by Zero Cash himself.
///
#9 CSS – HMLAR (directed Manuela Martines)
Video for 'Hits Me Like a Rock', CSS' summer smasher off their latest album, La Liberacion, out now on V2/Cooperative Music.
///
#10 Pregnant – Letter To A Friend (directed by Sean Stout)
Another track from Pregnant's Life Hard: I Try has been re-expressed in video form, directed and edited by Sean Stout. 'Letter to a Friend' has been released as a single, with remixes by Raleigh Moncrief, Lou Breed and Javelin via Mush Records.