2012 Editor's Picks: Walter W. Wacht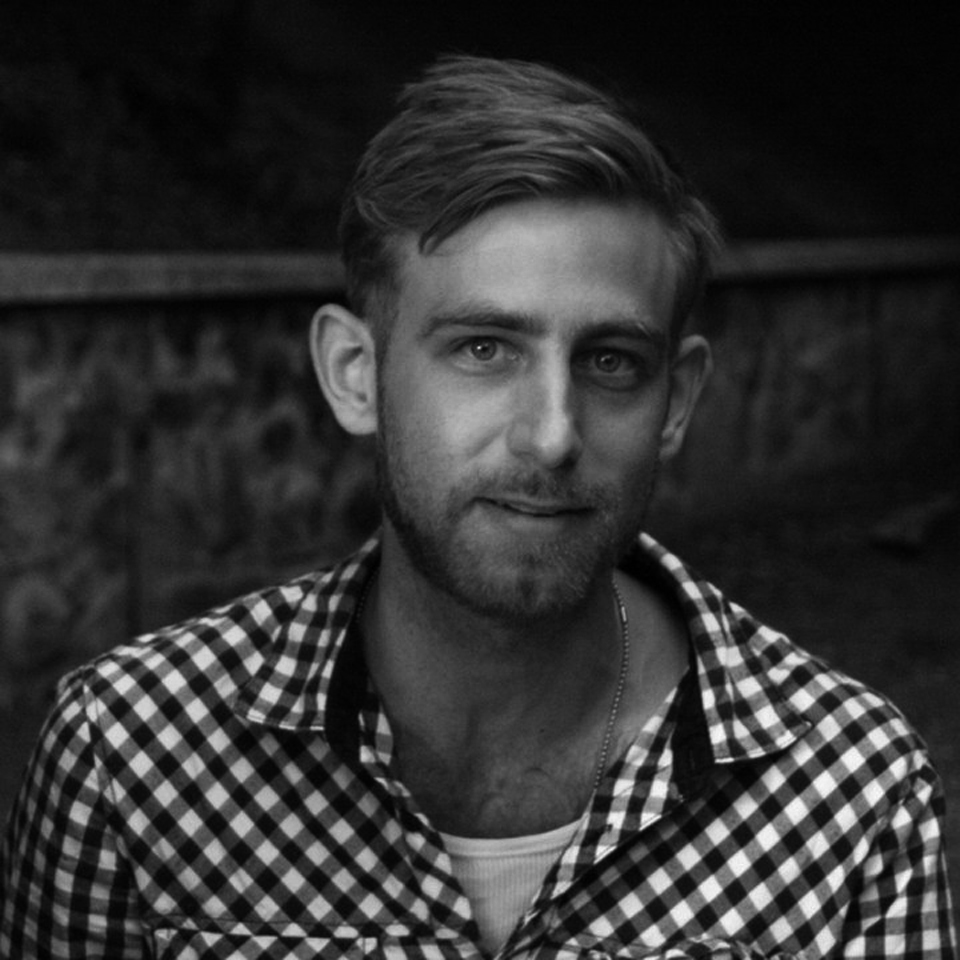 Happy holidays! By the time you're reading this you've probably already unwrapped your Christmas gifts and finally sobered up from a boozy yuletide shindig with friends. Let's just hope you saved some of the money you've got for Christmas as a present, because you'll need it to invest into the records listed below. It's far from complete, but I think it works nicely as a kind of mind map to my musical taste of the last 12 months or so. For one thing, these are the songs that stuck in my mind the most (and for another thing, I've also scrobbled these quite often to my Last.fm profile). My favorite songs of the year aren't listed in a particular order, hope you don't mind…
THE NARCISSIST by Dean Blunt feat. Inga Copeland
Released on the album The Narcissist II by Hippos In Tanks
Dean Blunt and Inga Copeland definitely lived up to their other name—Hype Williams—in 2012. Their stripped-down, lo-fi music hints towards rhythm & blues, but at the same time feels futuristic. This song is possibly my favorite duet of the year—very intimate, hypnotic and touching.
FOREVER DOLPHIN LOVE (EROL ALKAN'S EXTENDED REWORK VERSION 2) by Connan Mockasin
Released on the single Forever Dolphin Love by Phantasy Sound
This track—just like the last year—feels like a constant rollercoaster ride: from the lows to the highs—and backwards. I'd like to thank Erol Alkan for not making a rave monster out of this track, but instead turning it into a friendly afterhour soundtrack.
INSPECTOR NORSE by Todd Terje
Released on the EP It's the Arps by Smalltown Supersound
If you haven't danced to this analogue synthesizer-driven cosmic and disco monster of a song during the past 12 months, then you must have been living under a rock.
CRUSHING SHELLS by John Roberts
Released on the EP Paper Frames by Dial Records
This is classic Dial sound, but then again it's not quite. John Roberts keeps manipulating the rhythm, looping and reverberating it. The fine selection of sound samples had me listening over and over again.
GRASS by Cubenx
Released on the EP Grass by Infiné Music
I already liked Cesar Urbina's album On Your Own Again (2011), and I especially liked "Grass". "It's an explanation of how I was feeling during an experience of salvia divinorum", Cubenx told me in 2011. I can guess what he's referring to. Actually, it's giving me ideas…
TIMEAWAY by Darkstar
Released by Warp Music
I already told you about this one: I picture the music being played from a music box, with a porcelain ballerina dancing on top of it. Only that the ballerina isn't wearing a tutu, but raddled jeans, a dirty trench coat and has oily hair. Get the picture?
TRIO VON AUSNEHMENDER HÄSSLICHKEIT by Jacques Palminger & das 440 Hz Trio
Released on the album Jazz & Lyrik by Staatsakt
I guess you need to be German to get this kind of humor. Hamburg-based singer Heiner Ebber released a Jazz album earlier in 2012. I love it. Especially because of its humor.
SMALL TALK (FOUR TET REMIX) by Ultraísta
Released on the single Smalltalk Remixes by Ghostly International
Hit! Makes me wanna have more… still!
YET AGAIN by Grizzly Bear
Released on the album Shields by Warp Records
I've waited eagerly for this album. Grizzly Bear have been favorites of mine since their debut album Horn of Plenty in 2004 and they never seem to let me down—especially during the cold days of the year.
WAS FÜHLST DU by DJ Koze
Unreleased
You don't know this song, because it never leaked. Maybe you've heard of the latest Koze-track "Maulguss"? If the answer's yes, chances are good that you'd also know what "Was fühlst du" feels like. Kozalla sings: "Hey / was fühlst du / bist du nice angegeilt / Hey / du bist mein geiler Digger bist du / heute Abend wird gesoffen". It's same same, but very different! Digger bist du!
As a bonus: here are my top ten albums of 2012, in alphabetical artist order:
– Actress, R.I.P.
– Chromatics, Kill For Love
– Dirty Beaches, Badlands
– Gonzales, Solo Piano II
– Grimes, Visions
– Grizzly Bear, Shields
– Health, May Payne 3 OST
– Mala, Mala in Cuba
– Jacques Palminger & das 440 Hz Trio, Jazz & Lyrik
– Phantom Ghost, Pardon My English
Speak soon!
Photo: © Elena Klein
Drei Tage Wacht (Gdansk, day one)
7:57 am Entering RE5800 at Berlin Ostbahnhof. Falling asleep.
9:49 am Changeover at Szczecin train station to TLK 81104/5 towards Gda?sk G?ówny. The sweltering heat inside the six person compartment is already unbearable in the early morning hours, probably thanks to the (at least in Berlin) often discussed continental climate. The following 5-and-a-half hour long train ride is far from comfortable.
I take a seat next to the window, headphones on, listening to the unofficial DOOMSTARKS mixtape, bringing together MF DOOM and Ghostface Killah. Right now DOOM's and Ghostface's rap flow seems to blend perfectly with the train's gentle rattles.
Szczecin G?ówny – Szczecin Dabie – Stargard Szczeci?ski – Chociwel – Runowo Pomorskie – ?obez – ?widwin – Bia?ogard – Koszalin – S?awno – S?upsk – L?bork – Wejherowo – Gdynia G?ówna – Sopot – Gda?ska Oliwa – Gda?sk Wrzeszcz – Gda?sk G?ówny.
Now and then I get company inside my train compartment. A young man in shorts and sweatshirt, an older couple, two middle-aged business men, a heavy man in his fourties, a very fashionable couple of twentysomethings, and Waleria, a 42 year-old sales woman from Wejherowo who's visiting her family in Gda?sk. I learn that she once visited at Berlin's old Tresor club in the '90s, which is a nice coincidence since I just finished reading the techno oral history Der Klang der Familie. She didn't like it much at Tresor. Waleria is the only person I get to talk to; maybe because we both haven taken off our shoes due to the heat while everybody else was eyeballing me earlier on.
3:27 pm Arriving in Gda?sk. While the old diesel engine is leaving the station, I'm walking towards our AirBNB'ed Electronic Beats homebase in the heart of the old town. The landlord Józef and his German Schnauzer welcome me at the door and show me around. He's not a man of many words.
Silence. I power up my laptop, put on Bobby Womack's new Damon Albarn-produced album, turn on Airport (93 new emails, 13 Facebook notifications, 22 new EB-related tweets), and open up a bottle of Club-Mate. After having conducted the correspondence I leave the apartment for a stroll around the old town. I walk past Dom Ferberów, St. Mary's Church, Wielka Zbrojownia, but I'm too hungry.
7:51 pm At Tekstylia restaurant: grilled chicken breast with potato rissoles, a warm piece of Szarlotka with freshly whipped cream, an espresso doppio, and a fresh draught pint of ?ywiec, one of my all-time favorite types of beer. I smoke a cigarette, put on my headphones (Jzz & Lyrik by Jacques Palminger & das 440 Hz Trio) and return to the appartment. Twenty-two new emails. Research afterwards. Foursquare.com, search for "nightlife" near you.
11:32 pm Leaving the apartment. Karaoke at Parlament? No! Rock music at Yesterday? No! Strolling around the riverwalk instead, listening to Kassem Mosse's Resident Advisor podcast. Finally standing at No to cyk. An Italian recalls his memories of his last Berghain visit: "Naked people everywhere, it's crazy", he says. I'm having a couple of beers, the other guests have some schnapps instead. No to cyk is classy, nostalgic and a care of alcoholics at the same time – I like this philosophy very much (note to self: bring the rest of the crew to this place on their arrival).
1:32 am Leaving towards the apartment. Arriving there. Falling asleep. Day 1. What's next?
—
Electronic Beats editor and online community manager Walter W. Wacht visits Gda?sk for Electronic Beats Festival Gda?sk 2012. This is his travel blog.