The Vienna International Film Festival in review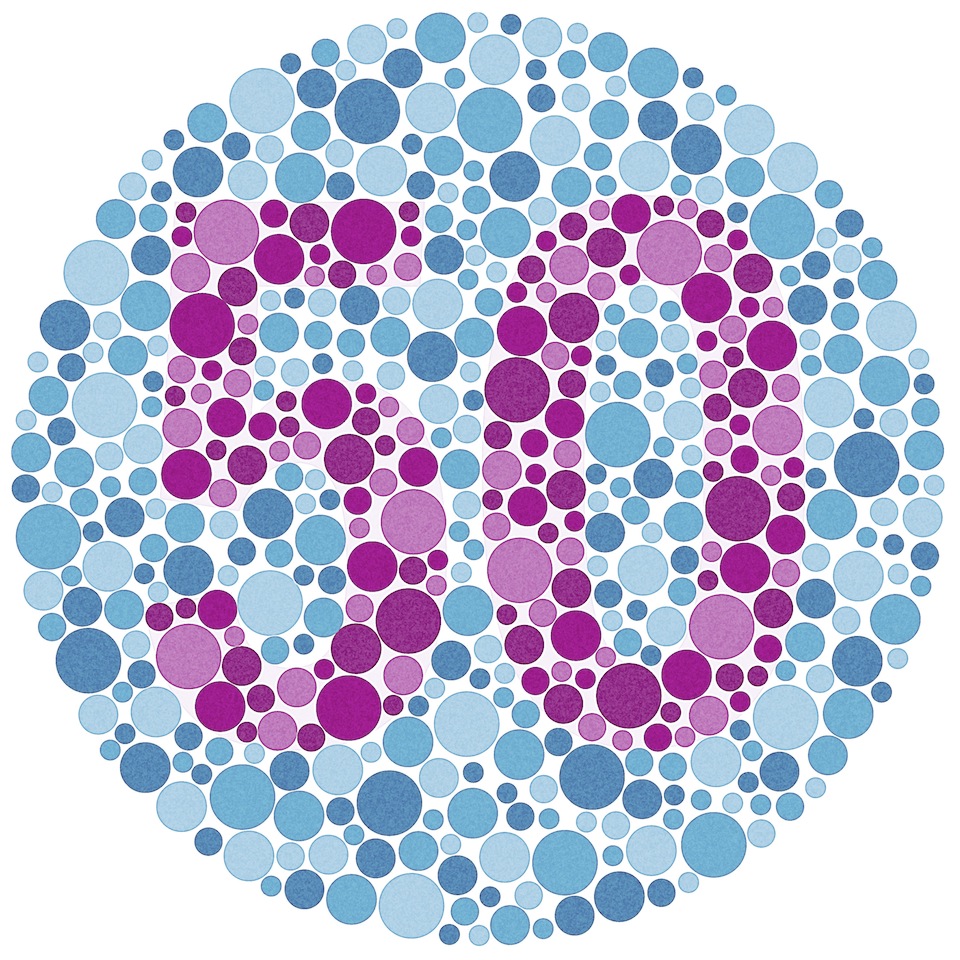 Every year, when the days get shorter and Vienna starts to get even more depressing than usual, there is at least one good reason to leave the house: the Viennale. In contrast to those other international film festivals whose audience is a mixture of chain smoking men in suits buying and selling film rights (the so-called Industry), and those poorly shod experts of the blag who are paid to write about film, the Viennese Film Festival is a festival for the public. That means me, you, and everyone we know are able to buy tickets and attend almost all of the screenings.
Which is what I've been doing. Quite excessively in fact. This has had me trying to figure out the quickest way between the different screenings and yes, sometimes falling asleep in the cinema (despite the fact that there's often more caffeine in my body than there is hemoglobin). I feel like I've been living in some parallel dimension, caught up in the world of serial killers, murderers and heinous crimes. This is wholly my own fault, due my decision to focus on this year's excellent retrospective about Fritz Lang, Austria's most important and visionary son of cinema on the one hand, and the special program They Wanted to See Something Different, curated by Jörg Buttgereit on the other.
While other people enjoy talking about celebrity guests when referring to the festival's biannual cycle (Jane Fonda 07, Tilda Swinton 09, Harry Belafone 11), I prefer to concentrate on the weird trash cinema cycle, which began, somewhat hopefully, with the Larry Cohen tribute in 2010. Cohen is the master of B movies who started his career as writer for TV shows like Columbo in the 60s and came back to his original field when he directed the Masters of Horror episode Pick Me Up in 2006. To focus on his oeuvre was a witty decision, for in between those two touchstones were countless celluloid gems like God Told Me To (1976), Q – The Winged Serpent (1982) and Phone Booth (2002), the Joel Schumacher flick for which he penned the script.
After a break in 2011, this year's Viennale calls once more upon its skills for delving into the abnormal, the weird and the, well, bad (if you were to take the word of most film critics). The motto, "They wanted to see something different" is a line stripped out of the trailer for The Hills Have Eyes, the centerpiece of this year's special program. But they left out the best bit of the slogan, which continues, "but something different saw them first!" Indeed, its only in its entirety that the slogan can accurately sum up what all of this year's selected movies were about—the fear of the unknown which is awaiting us at the end of a journey, the metaphorical bogeymen lying in wait for when we leave the beaten path. Jörg Buttgereit's choice of films is as excellent as you would have expected it from the director of Nekromantik. Whether we as an audience came across terror in outer space (as in Alien or in the weird Italian movie Terrore Nello Spazio) or in the backcountry (which feels about as strange and far away from us city boys as foreign galaxies) the careful curation and mixture of obscure and mainstream made it consistently worth the ticket price.
That some of these films functioned more as contemporary artefacts which are more likely to illuminate gender relations and the political climate of a certain time than they are to provide actual scares, hardly needs to be articulated. However, there are those special few—the best of these movies—that manage to do both. And really, is there anything better than that?
Check out the special program They Wanted to See Something Different here or watch Jörg Buttgereit's documentary about monster movies on YouTube.
Restless Leg Syndrome is not just a neurological disorder
The last time we heard Restless Leg Syndrome was at the Viennale closing party, when they were DJing together with UK superstar Pinch. It was interesting that the Vienna trio of Chisfader and Testa (who both won the national DJ championships several times each) together with d.b.h. were the ones who brought a breath of fresh air to the now-venerable name of hip-hop. After endless gigs and lots of productions for other people, they've finally released their debut EP Swapping Swingers, an omage to the Roaring '20s. No, we're not talking about Mad Men-era swinging, when it comes to the '60s, that term means something completely different.
Swapping Swingers is out now; download it here and buy it on vinyl starting December 7th.
The VIENNALE 2011 is about to start
There are many great film festivals in Austria, there is the gory Slash film fest, the artsy Diagonale in Graz and small Crossing Europe in Linz, but in the end it's the Viennale they all look up to. For years the filmfestival has been the only reason to look forward to Autumn..Festival director Hans Hurch, who is a bit weird but a very passionate film lover, makes sure that every year there are more good films than anyone can ever watch in two weeks.
Another thing that keeps you from getting rectangular eyes is the fact, that most of the films are already sold out on the first day, even the first hour. On Saturday, when the festival tickets get on sale, people queue hours before the box offices open.
Here are three good reasons for you to get out of bed and into the line:
The Ballad of Genesis and Lady Jay
It's a documentary – of course it is, because the Viennale is quite famous for its exquisite selection of docs. If you know about Throbbing Gristle and Psychic TV, you will also know why it's a good idea to watch thuis film and if you don't – go there and learn. Plus: Genesis P-Orridge will be present during the screening.
27.10., 23:30, Gartenbaukino
28.10., 18:30, Urania
Work in Progress: Ulrich Seidls Paradies
For the last five years Austrian genius Ulrich Seidl has been working on one movie. Word is that he has 80 hours of film and will turn it into a trilogy. This rumour is reason enough to make every cinema lover bite his fingernails nervously, because at this year's Viennale they get the chance to see first scenes from the film.
26.10., 20:30, Stadtkino
Bummer Summer
Mublecore is the name of a very young genre and it means independent films shot by young filmmakers such as the Duplass brothers (Cyrus), Lynn Shelton and of course Zach Weintraub. His new film Bummer Summer is about a group of young people who don't know what to do. A promising start for a great movie.
28.10., 21:00, Urania
29.10., 23:00, Stadtkino
Of course there is a great number of other highlights, for example Harry Belafonte. Check out the full program here.