Feed/Music
These 10 Incredible Live Modular Performances Will Have You Dreaming Of Wires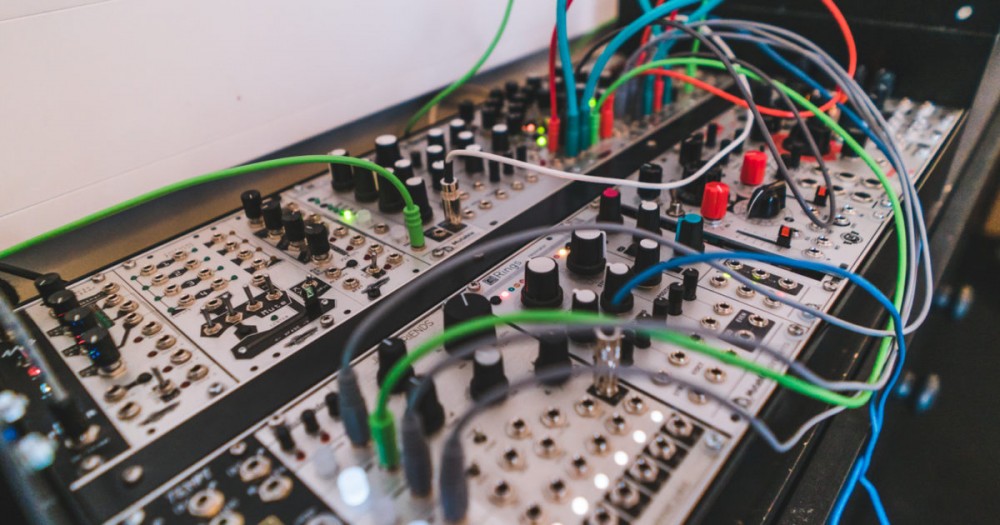 From blistering techno to soaring new age pop.
The spread of modular synths into studios around the world has had a major impact on the sound of contemporary music. But beyond what you hear, modulars are also extremely fun to watch, and modular performances can be anywhere from mesmerzing to suspenseful, like watching someone try to tame a metallic, musical beast. Behind complex walls of modules and kilometers of cabling, any jam session can turn into a thrilling performance.
There are few things more captivating than seeing a favorite artist intuitively craft incredible sound worlds completely on the fly. Thankfully for all the modular fetishists out there, plenty have brought along their video cameras to record endless hours of electronic improvisation.
Want to know where to start watching? This list has compiled some of the best modular performances on the internet right now. From the cosmic modular-vocal hybrid performances of Kaitlyn Aurelia Smith to the wonky techno improvisations of London Modular Alliance, there's a sound—and plenty of gear—for everyone.
Check out the full list on Mixmag here, and to get a look into one of the most interesting module designers working today, watch our video feature on  Erica Synths below.
Read more: Explore the art of synthesis on this massive modular synth wall