Music
Mysterious 3D Aphex Twin Logos Have Appeared In London And Turin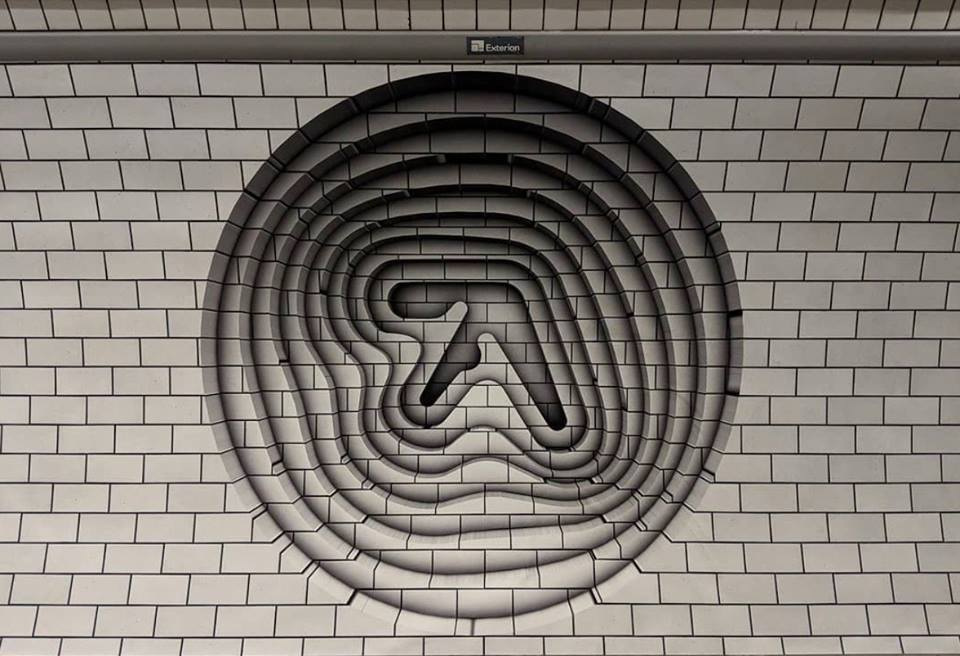 What could he be up to next?
Aphex Twin is hardly one to demystify his marketing. Over the years, Aphex Twin blimps have been flown over London, unannounced 12″ records have randomly appeared at shows and tracks have casually been dropped accompanied by videos directed by 12-year-olds.
Now, the next act of stealth marketing set to drive every Aphex Twin fan into a frenzy has materialized once again. Mysterious 3D versions of the iconic Aphex logo have appeared in London and Turin, Italy. Warp Records has confirmed that the campaign is official, seeming to indicate something is brewing over at Richard D. James HQ.
Aphex Twin is up to something. A cryptic 3D logo has cropped up in Elephant & Castle underground tube station. ?@NicoDeCeglia pic.twitter.com/xfUaeMo4uK

— BOILER ROOM (@boilerroomtv) July 30, 2018
Whether this means we can expect a follow-up to Aphex Twin's 2014 LP Syro—or a new announcement of live dates—is yet to be seen. James is set to play his first Berlin solo date in 15 years at Funkhaus on November 1. He will also headline the Club To Club festival in Turin later that month.
Watch this space for more details as they emerge.
Read more: Listen to a one-hour Aphex Twin mix by Mike Paradinas