Culture
7 Deliriously Strange Vaporwave Video Games You Should Play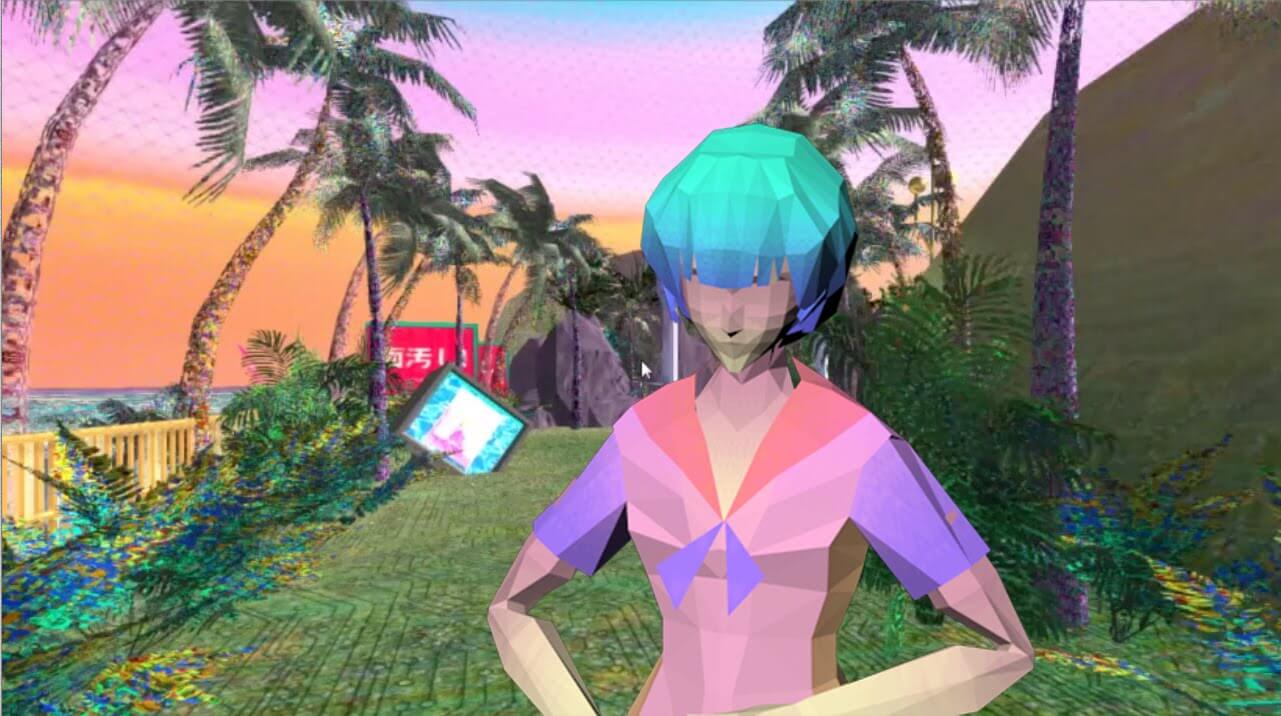 There's more to vaporwave than just music…
Vaporwave may have "died" multiple times since its arrival a few years ago, but if the vitality of the scene is anything to go by, it's still alive and kicking. But as labels like Dream Catalog push the sound into entirely new territory, the baseline aesthetic of '80s advertising, malls, cheesy cyberculture, neon-flecked Japanese cityscapes and Greek sculptures has begun to creep into other media.
One example of this media creep can be found in the way that Vaporwave's musical and aesthetic cues have found their way into the world of video games. Below, we've compiled seven of the most essential games for anyone wanting to revel in '80s reverie-soaked virtuality. It's the perfect way to get your musical and gaming fix from one of music's strangest phenomena.
Mall Quest: The first ever vaporwave video game of its kind, and probably the perfect distillation of the genre's fascinations, Mall Quest tasks the gamer into a procedurally generated, technicolor mall full of odd objects to fulfil the task of shopping for goods. The mundane has never been so brilliant.
Data Wing: A slick neon-hued racing game with over 2 hours of storyline and 40 levels. Featuring music from the likes of luxury elite, 18 Carat Affair, ESPRIT 空想, t e l e p a t h テレパシー能力者, Eyeliner and NxxxxxS, Data Wing is an essential Vaporwave meeting of the minds for gamers and music fans alike.
Islands: Non-Places: Equally a work of interactive art as it is a game, Islands: Non-Places is a site of magical possibility, where the fringes of normality transform into the mystical, the hazy and the strange.
Hotline Miami: Neo-noir chic and Miami Vice reveries collide in this surreal and challenging top-down shooter game.
Party Hard: Vaporwave's bright, subdued aesthetics takes a rather twisted turn in this shoot-em up party game.
[V A S T] aesthetic simulator: Build, assemble and reconstruct your very own mesmerising vaporwave environment to explore. The designers are also taking submissions for aspiring musicians to have their music featured in the game. So get playing!
Broken Reality: Find the Illuminati, reach spiritual transcendence or just breath in the scenery in this insanely beautiful first person adventure game set to a 3D reimagining of the internet.
Read more: Surf through the history of vaporwave on this interactive site