Feed/Tech
Roland's New TR-8S Drum Machine Booms Like A Futuristic TR-808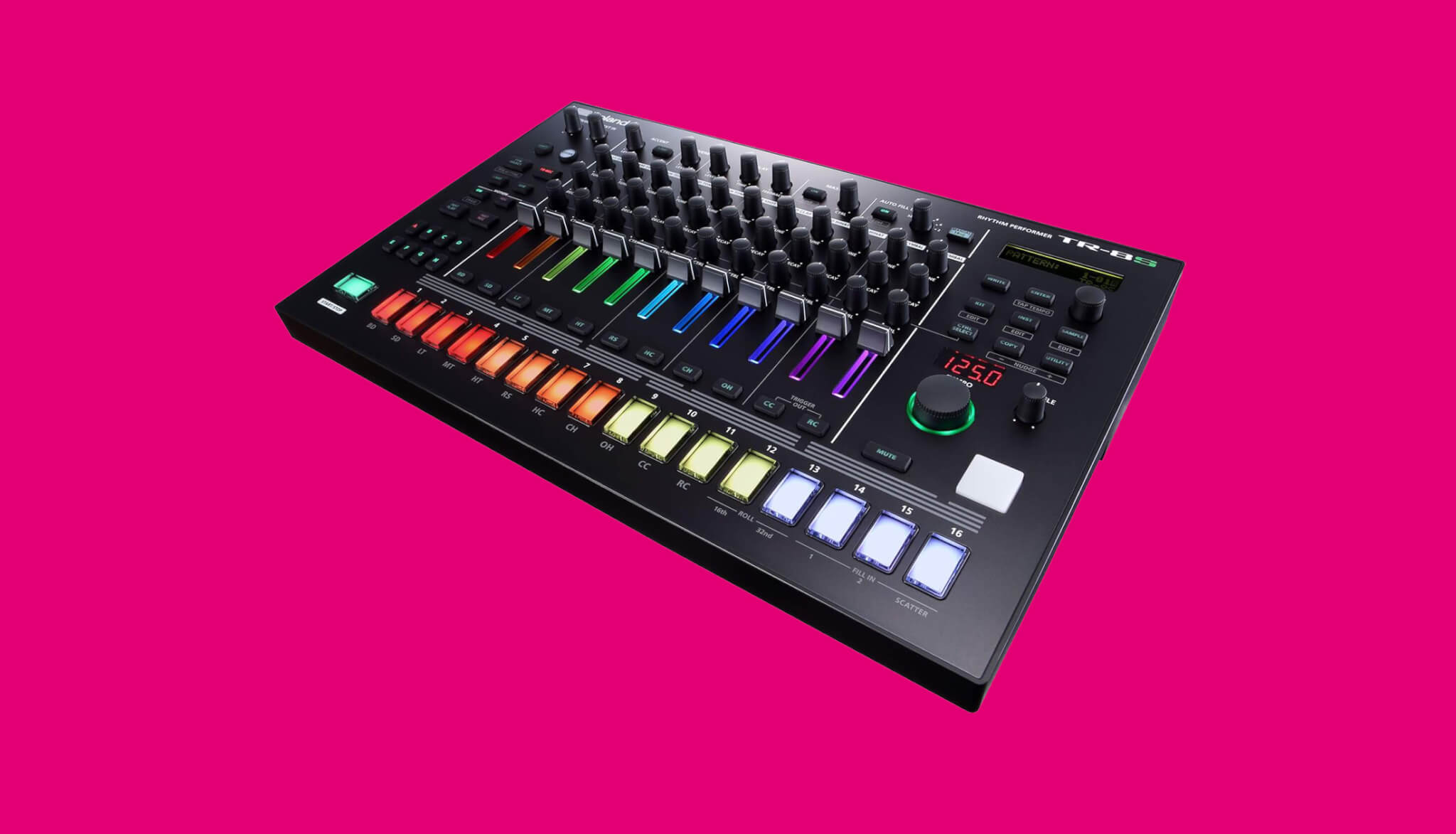 The TR-8S will feature sounds from Roland's legendary family of analog drum machines: the 808, 909, 707, 727 and 606.
Drum machine enthusiasts pay close attention, because Roland have just announced the new TR-8S Rhythm Performer.
Following in the footsteps of the TR-8 Rhythm Performer released in 2014, the TR-8S will enjoy added sound design features. It will also see general improvements to the sound, functionality and performance of the drum machine. Boasting Roland's acclaimed ACB technology, the components of the TR-8S are modelled to behave and sound exactly like the original TR-808.
The TR-8S features authentic recreations and modified versions of the sounds of Roland's illustrious family of drum machines. It's got it all, from the 909, to the 707, 727 and 606. Special emphasis has been placed on being able to mix and layer different sounds in order to craft original drum tones rather than using presets. Users can even import their own sounds into the machine via an SD card. The TR-8S allows you to build customized kits, combining classic analog kicks and modern glitches.
On top of that, there are individual effects knobs for each channel. Velocity-sensitive pads help shape nuanced and intricate grooves without neglecting the impulses of a live performance.
In short, it marks a significant upgrade on a classic. Producers will undoubtedly be lining up for a new banging palette of drum sounds to use across the whole spectrum of electronic music. Watch the videos above and find all the machine specs on the Roland site here.
Read more: The history of Roland's infamous TR-808 will surprise you