News
Berlin Atonal's Complete Lineup Includes Powder, Solid Blake And More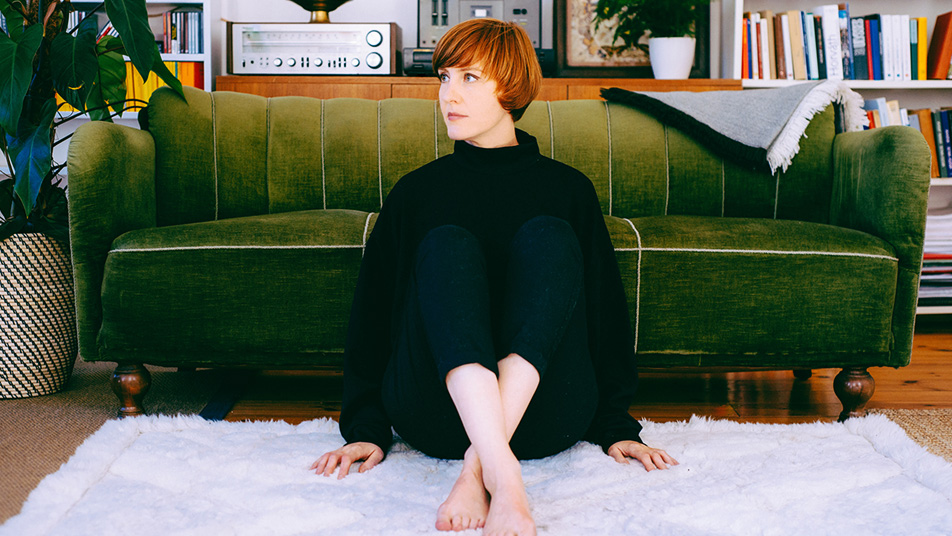 Felix K, Resom (pictured), Sigha, Pariah, Stephen O'Malley and more round out the amazing 2018 production.
With only three more weeks to go until Berlin Atonal's opening night, we've been eagerly awaiting the final additions to this year's expansive lineup. Like every year since the seminal festival was relaunched in 2013, Berlin Atonal will take place at Kraftwerk Berlin, the former power plant that is also home to Tresor and Ohm, which are both integrated into the festival, too.
The newest additions to the lineup are a couple of specially commissioned live collaborations and performances, as well as a number of more traditional club DJs. Some moments we're looking forward to are the opening night performance from the renowned Persian percussionist Mohammed Reza Mortazavi and noise/drum and bas deviant Fis, Thursday's premier of Neon Chambers—a new collaboration between Kangding Ray and Sigha—and Pariah presenting his recently released debut album Here From Where We Are. The final lineup has been completed by a batch of DJs including Powder, Resom, Solid Blake, PLO Man and Blue Hour.
Check out the full 2018 lineup below. The opening night is on Wednesday, August 22 and the final day will be Sunday, August 26. For tickets and more information, visit the Atonal site here.
Read more: Discover the sond of Berlin Atonal Festival from 1982-2017
Lineup:
48k
Aasthma (Peder Mannerfelt + Pär Grindvik)
Actress
Alessandro Adriani
Alpha 606
Anete K b2b LZE
Astrid Sonne presents Ephemeral
Batu
Beatrice Dillon
Blue Hour
British Murder Boys
Bruta Non Calculant
Caroline Lethô
Changsie
Chevel
Claude Speed + Sasha Litvintseva + Beny Wagner
Cloudo b2b Mayhem
Courtesy
Cura Machines with Rainer Kohlberger
David Morley
DJ Marcelle / Another Nice Mess
DJ Sports
Djrum
ENA b2b Felix K
Eric Maltz
Eris Drew
Esi + Octachoron present Fear Pollution
Gábor Lázár presents Unfold
Giant Swan
Golden Medusa
Group A with Dead Slow Ahead
Helena Hauff
Hiro Kone presents Pure Expenditure
HVL
Iona Fortune presents Chaotic Profusion
ishi vu
Jay Glass Dubs
June
Kassel Jaeger + Stephen O'Malley
Killer-Oma (Killer Bong + Isao Suzuki)
Klara Lewis
Kolorit (Lowtec + Kassem Mosse)
Konx-om-Pax
LABOUR presents next time, die consciously (بیگانگی)
Lanark Artefax
Layne
Le Syndicat Electronique
Lena Willikens
Leslie Winer presents ©ont. with Gazelle Misst'inkiette + Maeve Rose
Lil Mofo
Lucrecia Dalt presents Synclines
Lutto Lento
Machine Woman
Martina Lussi
Misantropen
Mohammed Reza Mortazavi + Fis
Moopie
Mun Sing
Nemo + Castro
Neon Chambers (Kangding Ray + Sigha)
Nika J
Nikakoi
Object Blue
Objekt
Optimo
Ora Iso
Outer Space presents Organic Dial
Paradox
Pariah
Patricia
Phantom Love
Photonz
PLO Man
Possible Futures
Powder
Prequel Tapes
PTU
Regis
Rezzett
Robin Fox
Samuel Kerridge
Shifted / Broken English Club / Ilpo Väisänen
Sigha
Simo Cell b2b Low Jack
Sissel Wincent b2b Anastasia Kristensen
Skee Mask
Solid Blake
Sophia Loizou
SW. / SVN
The Bridge soundtracked by ENA
Transcendence Orchestra
Tutu
Veronica Vasicka
Yousuke Yukimatsu
YPY