Tech
You Can Now Buy FM Synthesizer Chips From A Capsule Vending Machine In Japan
The Z80 vending machine will make you go bit-crazy.
Close your eyes and imagine an electronic music paradise: a place where patch cables rain from the sky, there are rivers of resistors and synthesizer chips were issued from every vending machine. We might not be there quite yet, but some forward-thinking Japanese vending machines have taken one step towards satisfying synth obsessives' cravings for equipment.
That's right, if you are walking the streets of Akihabara, you might just stumble across the Z80 vending machine. While it might look like your "regular" vending machine, this is hardly your standard Gashapon. Instead of dispensing toys, the Z80 randomly shoots out vintage sound chips used for some of the most memorable computer and arcade games. These include classics like the Yamaha YM3812 and over 18 other chips.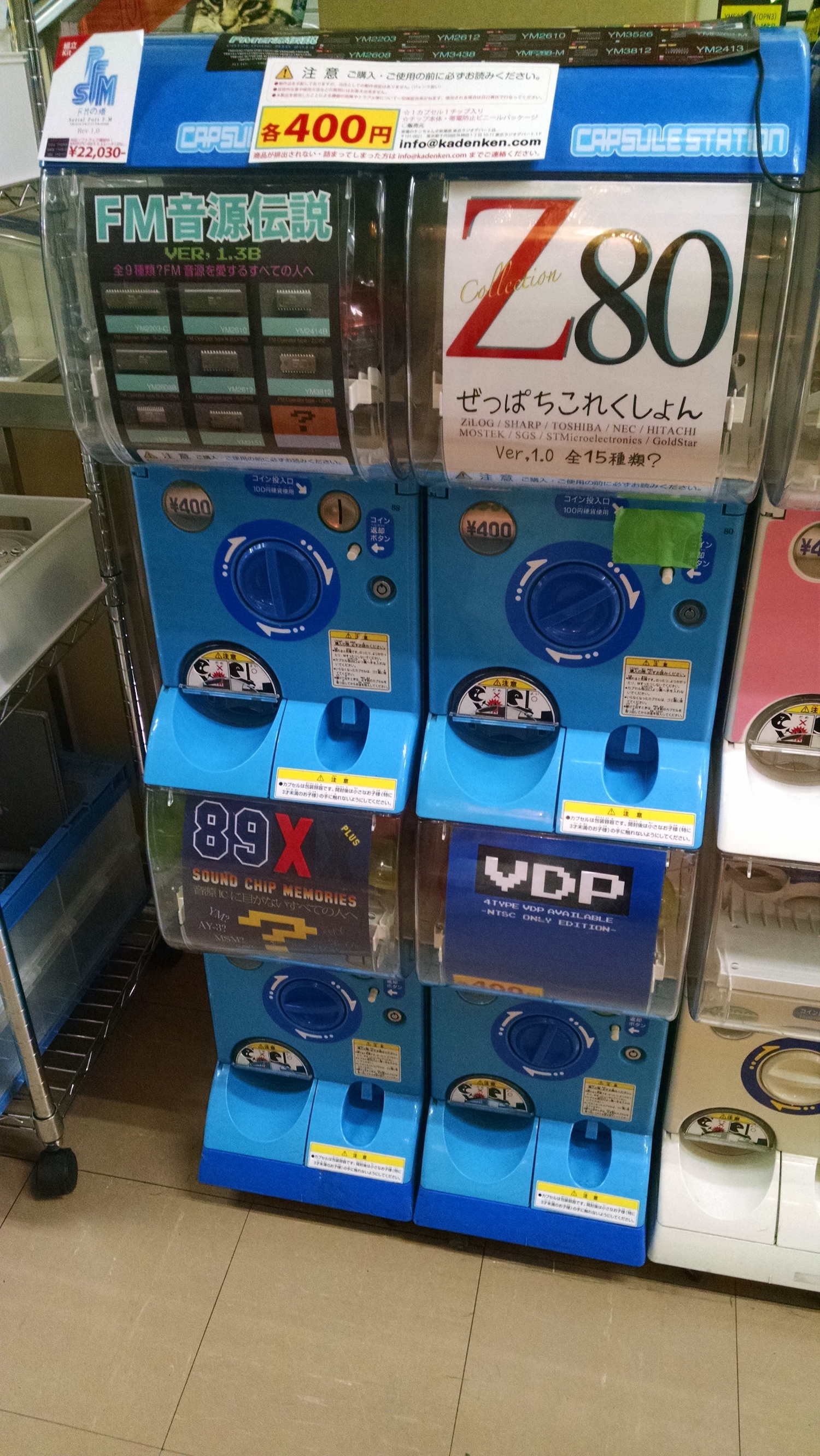 We don't have any clips of the machine in action, but the video of a Gashapon above will give you an idea of what to expect. To find out more about this crazy vending machine and the chips, you can win visit this website.
Read more: Add crushed bits to your productions with these awesome Commodore 64 chip emulators