Feed/Culture
Check Out The 27,000-Kilogram Disco Ball Two Danish Designers Built For Burning Man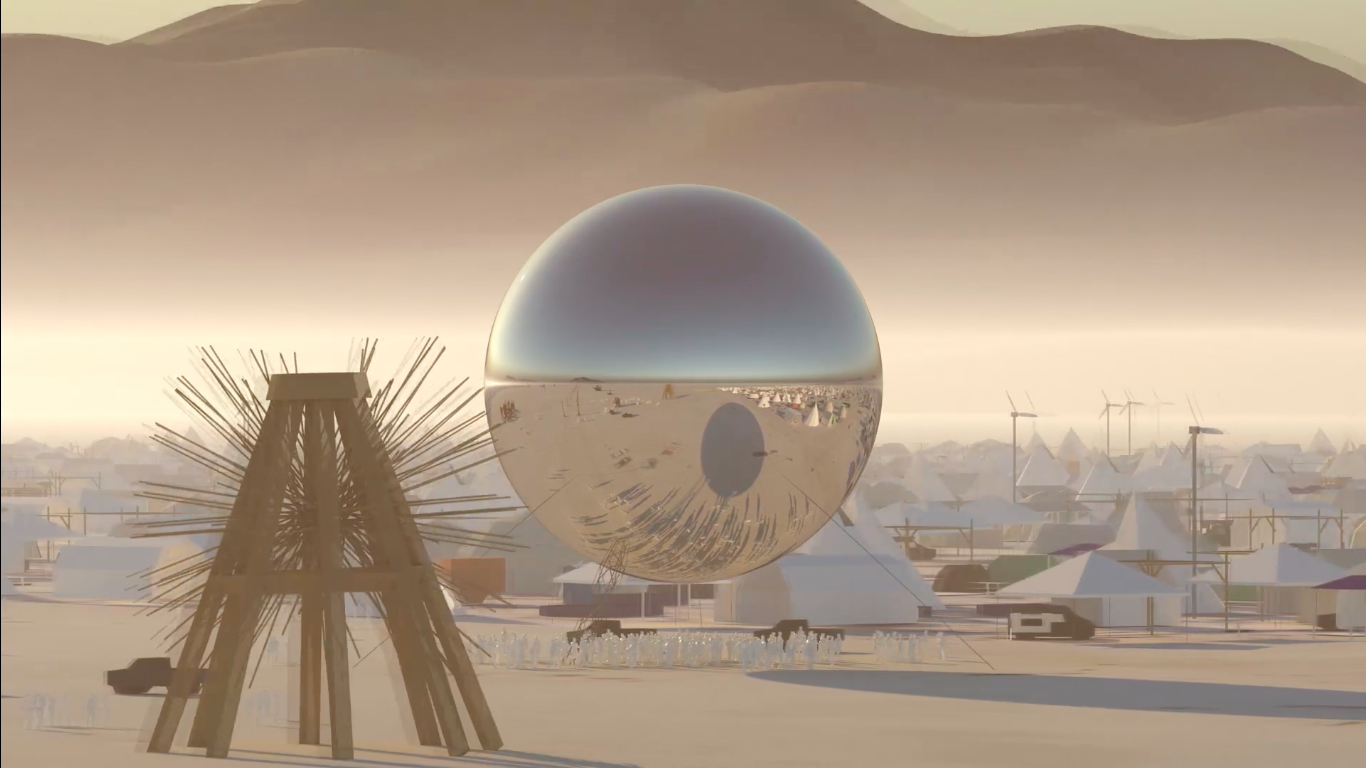 At a scale of 1:500000 to the earth's surface, that's one hell of a reflection.
Burning Man can feel pretty extravagant and over-the-top at the best of times, but a new structure planned for the 2019 festival is taking it to a whole new level.
Danish architects Bjarke Ingels and Jakob Lange have designed an absurdly large 25-meter, 27000-kilogram mirrored disco ball set to dominate the crescent-shaped temporary city next year. Appropriately titled the Orb, the giant installation was designed at a scale of 1:500,000 to the earth's surface.
Speaking about their creation, Ingels and Lange describe the Orb as "a mirror for earth lovers—reflecting the passing daytime, evolving life and other art works beneath it—a new planet to sci-fi fans, a wayfinder for travelers or just a huge disco ball to those who love a good party!"
"Visible from most of The Playa," they continue, "it will help Burners navigate the desert and find way. At night, the Orb will blend entirely into its surroundings and become part of the desert. The Orb is a tribute to mother earth and human expression—designed to easily inflate and deflate, leaving no trace on the Playa."
So if you've always dreamed of dancing under the world's biggest disco ball with the who's who of Silicon Valley, today's your lucky day. Watch the videos above and below to get a sense of the Orb in all it's glittering glory. Burning Man sure looked different back in the day.
Read more: Get into Goa with this archive of classic rave photos