Feed/Music
Clouds' New Dekmantel Mix Is A Savage Blend Of Nosebleed Techno And Futuristic Hardcore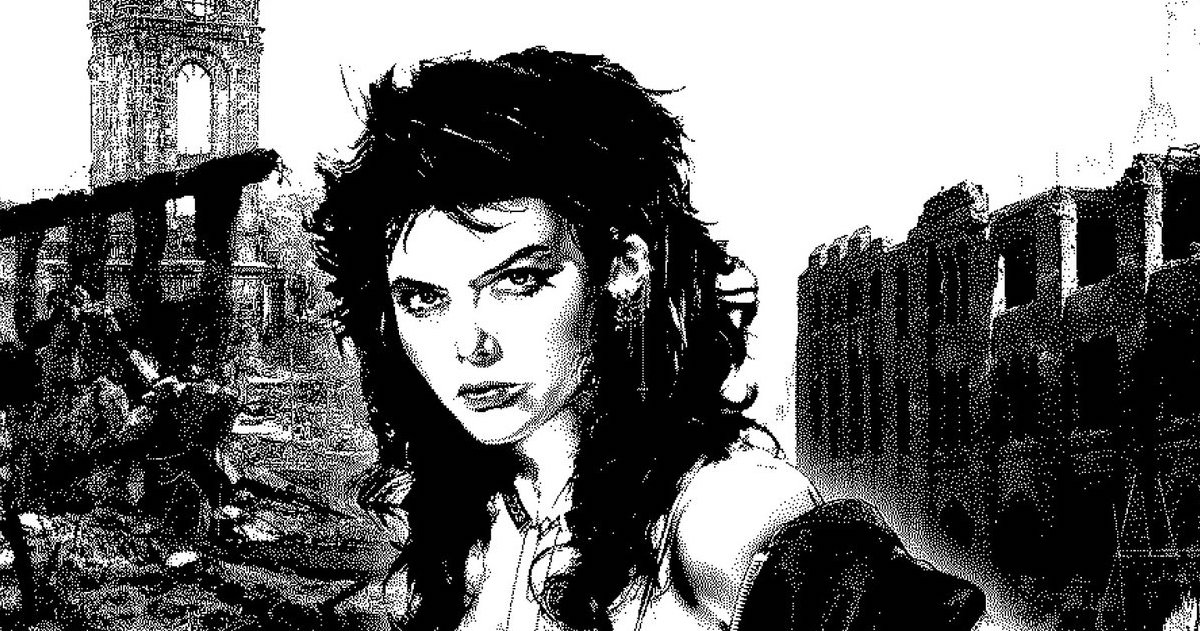 The mix is an extension of the outfit's recent LP, 'Heavy The Eclipse'.
Last year, Scottish techno outfit Clouds blew our minds with their concept LP, Heavy The Eclipse. The record was a departure for the duo, which saw them create an elaborate sci-fi world with the help of graphic designer David Rudnick. The picture above comes from the project's decidedly cyberpunk-indebted website. To soundtrack this world, they used a brutal assemblage of hard-edged dance aesthetics pulled from the extreme regions of techno and hardcore. Read our profile on Clouds and Rudnick here.
That same aesthetic is on display in the duo's newly released mix for Dekmantel's podcast series. The mix is an extension of Heavy The Eclipse, and it's comprised of entirely unreleased material. As the Soundcloud description says, "Nightmarish screams are obscured by scuzzy sonic blizzards, rave synths spray about above overdriven drums and hardcore and dub culture references often poke through the mire. It's an all out aural assault that takes you to the heart of a grotty, strobe-lit warehouse in the very dead of night."
We're down, though one of our editors called it "cardiac arrest music". Give it a spin.