Feed/Tech
Watch One Of Ewa Justka's Unhinged DIY Drum Machines In Action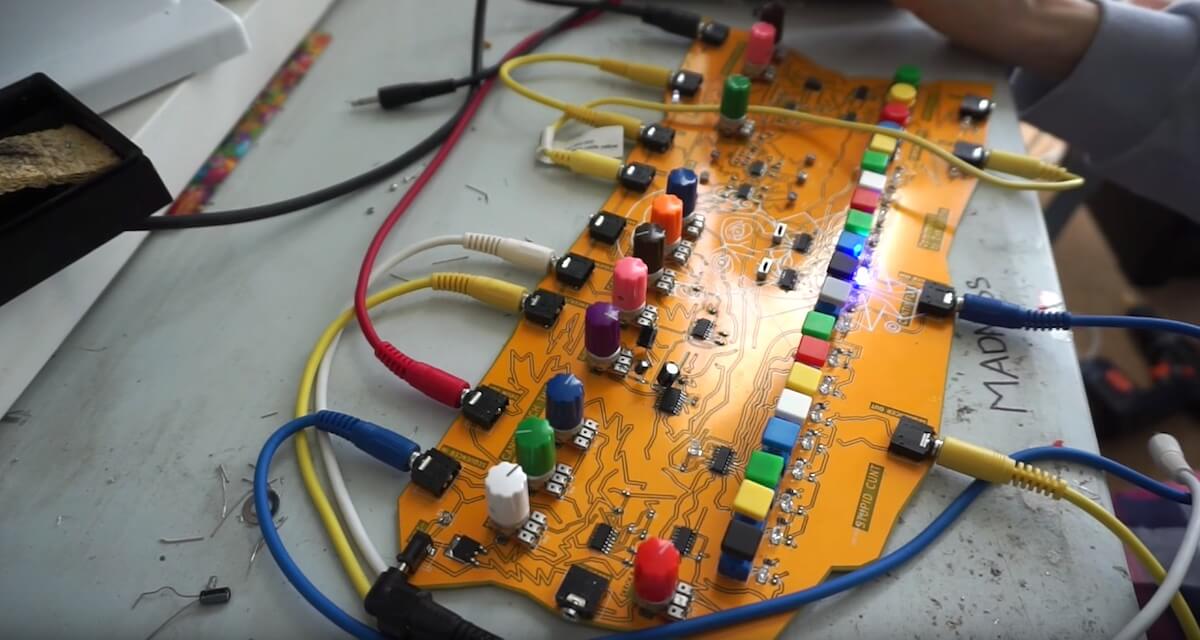 Ewa Justka's Oi, Kant! is a noisy drum synth that demands to be heard.
Here at Telekom Electronic Beats, we can't get enough DIY gear.  Oi, Kant! is a new DIY "drum-ish machine" from Polish underground techno artist Ewa Justka—who we profiled earlier this year—that pairs modular routing with rhythmic appeal. The result is a box that can make both deep grooves and unhinged sputters of noise.
The synth's exploration-encouraging setup has a wide range of sonic possibilities due to its modular routing options. Featuring drum, bass and cymbal voices—plus a resonant filter that acts as a fourth—that can all be routed through one of the machine's four sequencers, Oi, Kant! rewards users who want to experiment or just recklessly twist and tap buttons.
Watch the drum machine in action in the video above, and check out its Etsy page here.
Read more: Learn to hack your own TR-09 drum machine