Feed/Tech
Go Inside Rotterdam's Unusual Waveform Research Center With This Video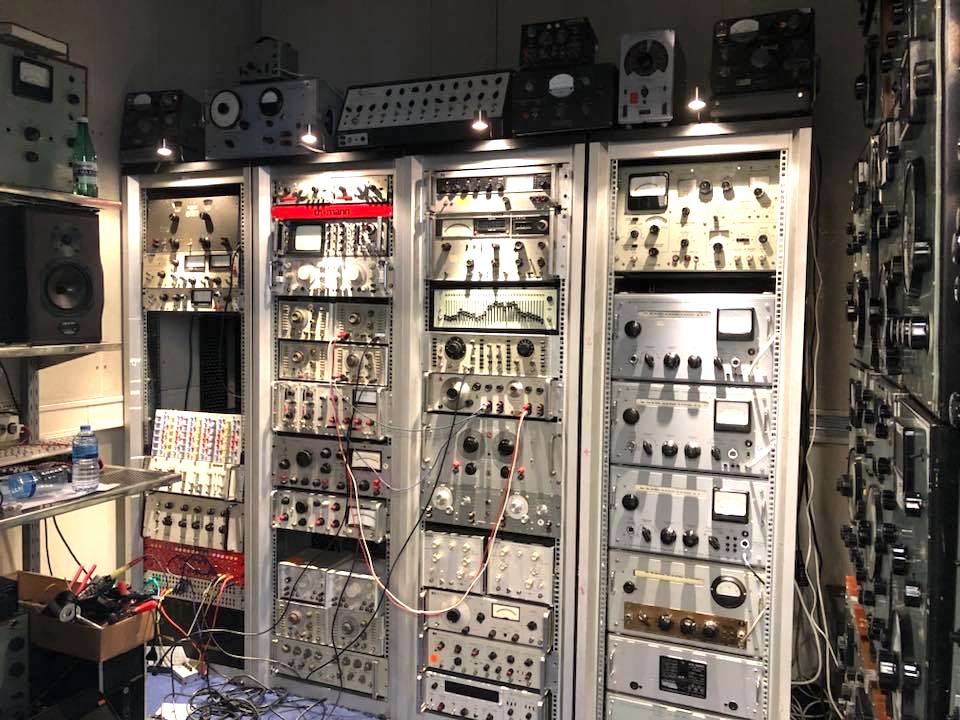 The research lab discovering new ways to revolutionize sound.
We listen to millions of their oscillations every single time we listen to music. We modulate them, filter them and create harmonics out of them. We bend them into crazy shapes. Waveforms are music's cellular building blocks, and their qualities are a source of constant mystery and experimentation for scientists and artists alike.
One of the most important sites for research into the pulses and properties of waveforms is Rotterdam's WORM laboratory. Its Waveform Research Centre is stuffed with odd bits of gear helping explore the physics and plasticity of sound.
Founded by Lukas Simonis and Henk Bakker in 2013, the Waveform Research Centre provides residencies and workshops in everything from sound synthesis and pure data to field recordings and instrument building. Packed with cutting-edge technology young and old, WORM is an oasis for anyone who wants to learn about sound at the most fundamental level.
Now, filmmaker Steve Guy Hellier has gone into WORM to document the work happening in this amazing space. His short video is available to watch in full, and it's an absolute must-see for anyone interested in the weird experiments being conducted to bend sound into daring new directions.
Watch the documentary in full above, and find out about the awesome activities at WORM via their website here.
Read more: These bizarre videos explore the science behind electronic sound